North Fork Fishing Wall of Fame
Imagine yourself– and your trophy catch of a lifetime– alongside these satisfied fishermen on the North Fork Sportfishing Charters wall of fame. The success of a fishing trip with North Fork is not only what comes home in the cooler, but the thrill of what got it there in the first place. We think you'll agree– that thrill is written all over these faces.
This gallery is evidence of Captain Kris's years of Lake Michigan fishing expertise. It shows off the Corkscrew and her top-notch equipment. And most importantly, it displays the bounty of many priceless hours on on the water. You, too, can get in on the action! We've got tackle with your name on it– call today to book your North Fork salmon and trout fishing trip!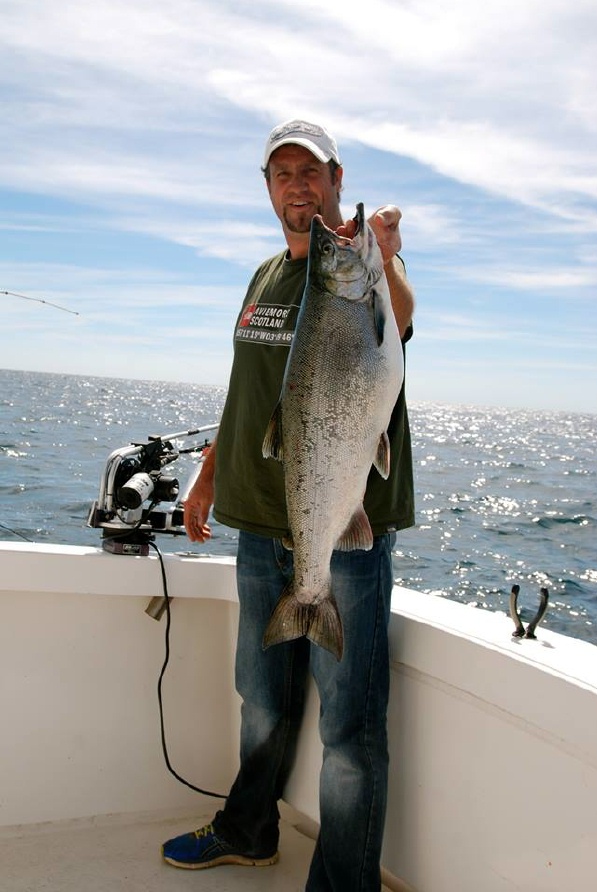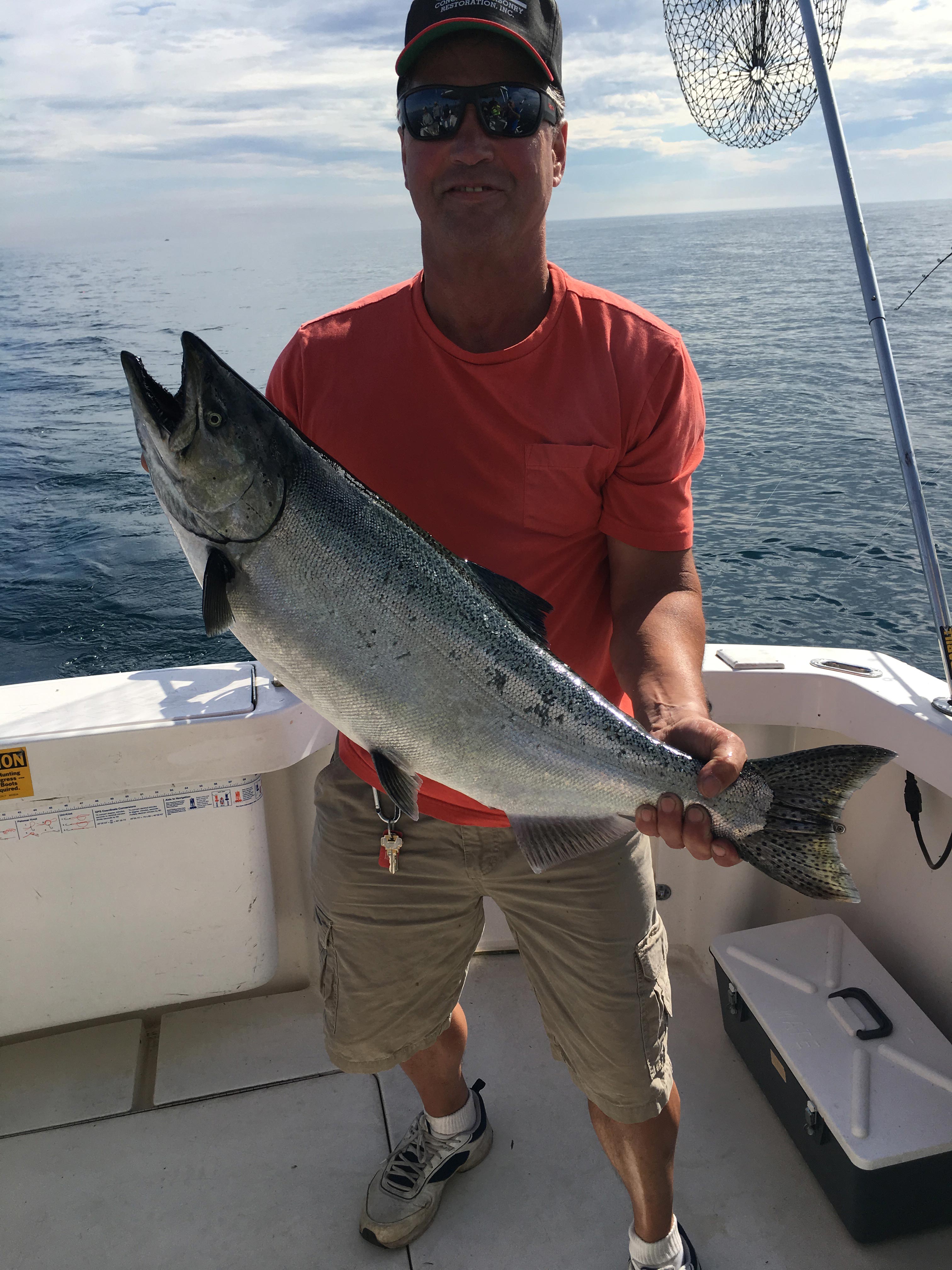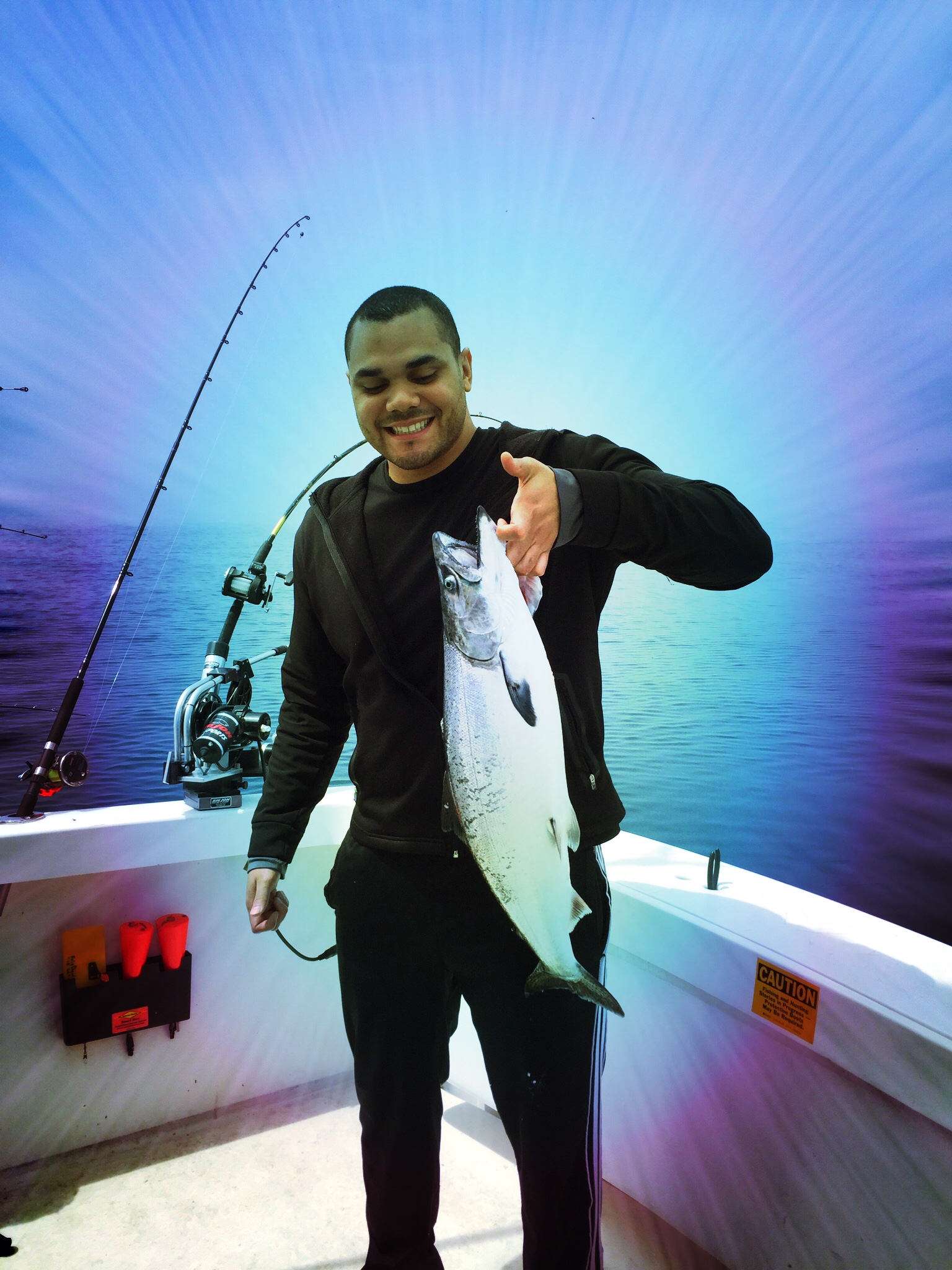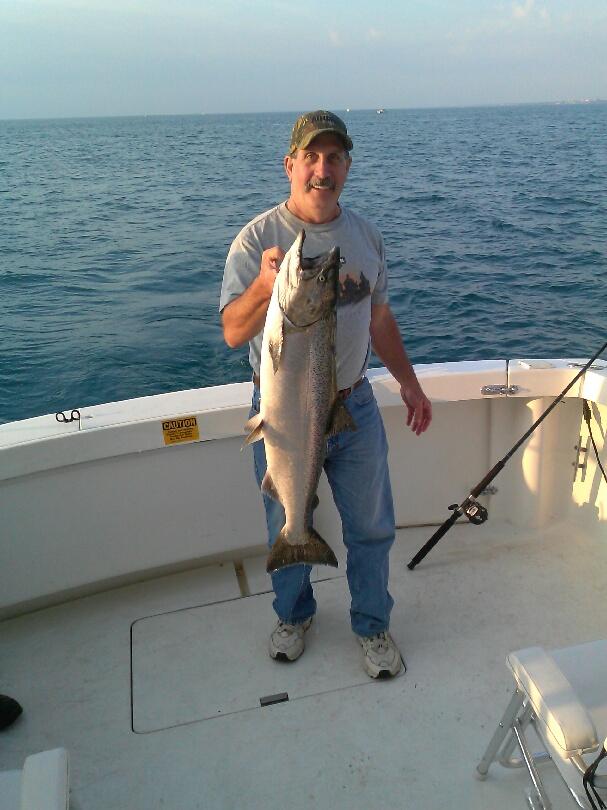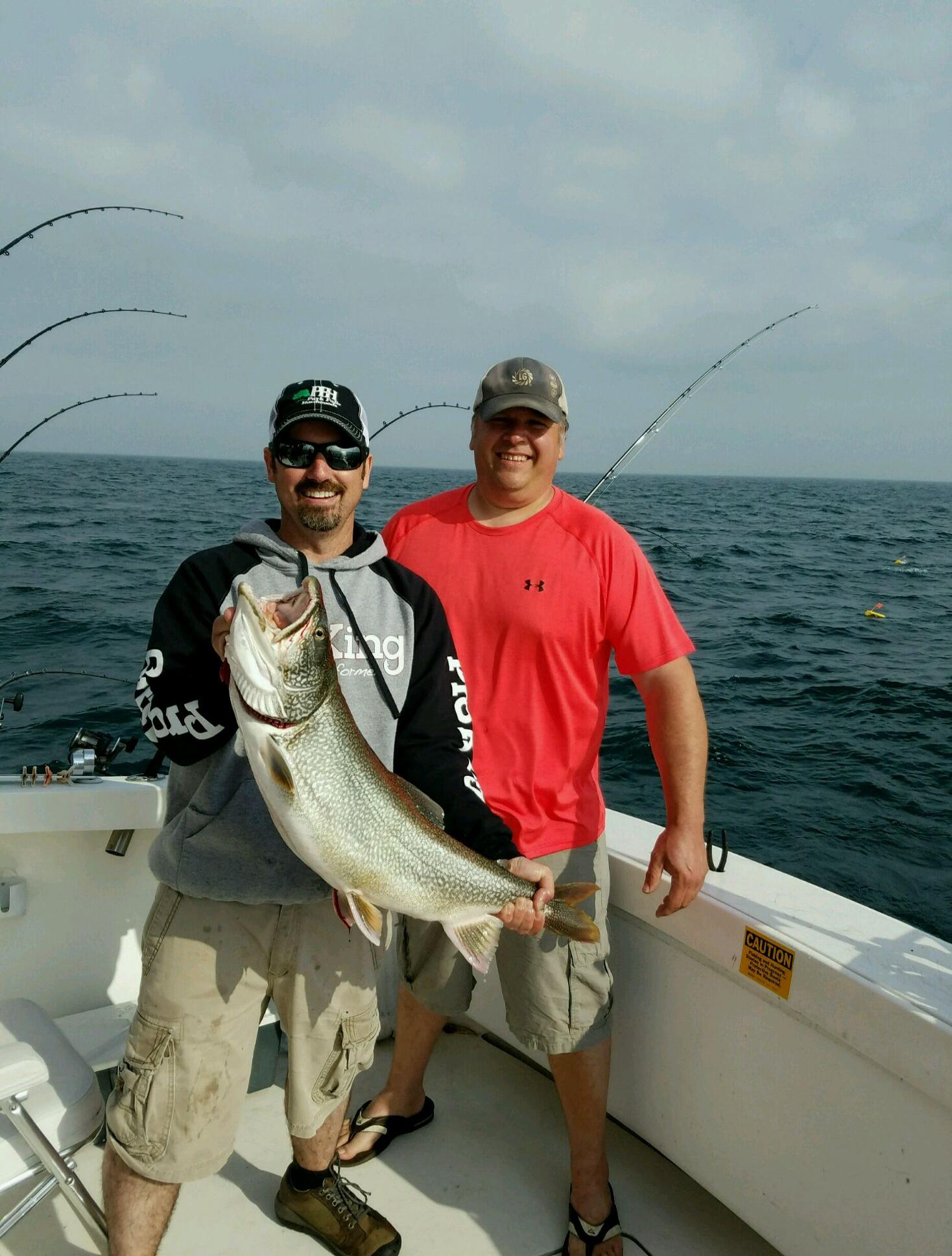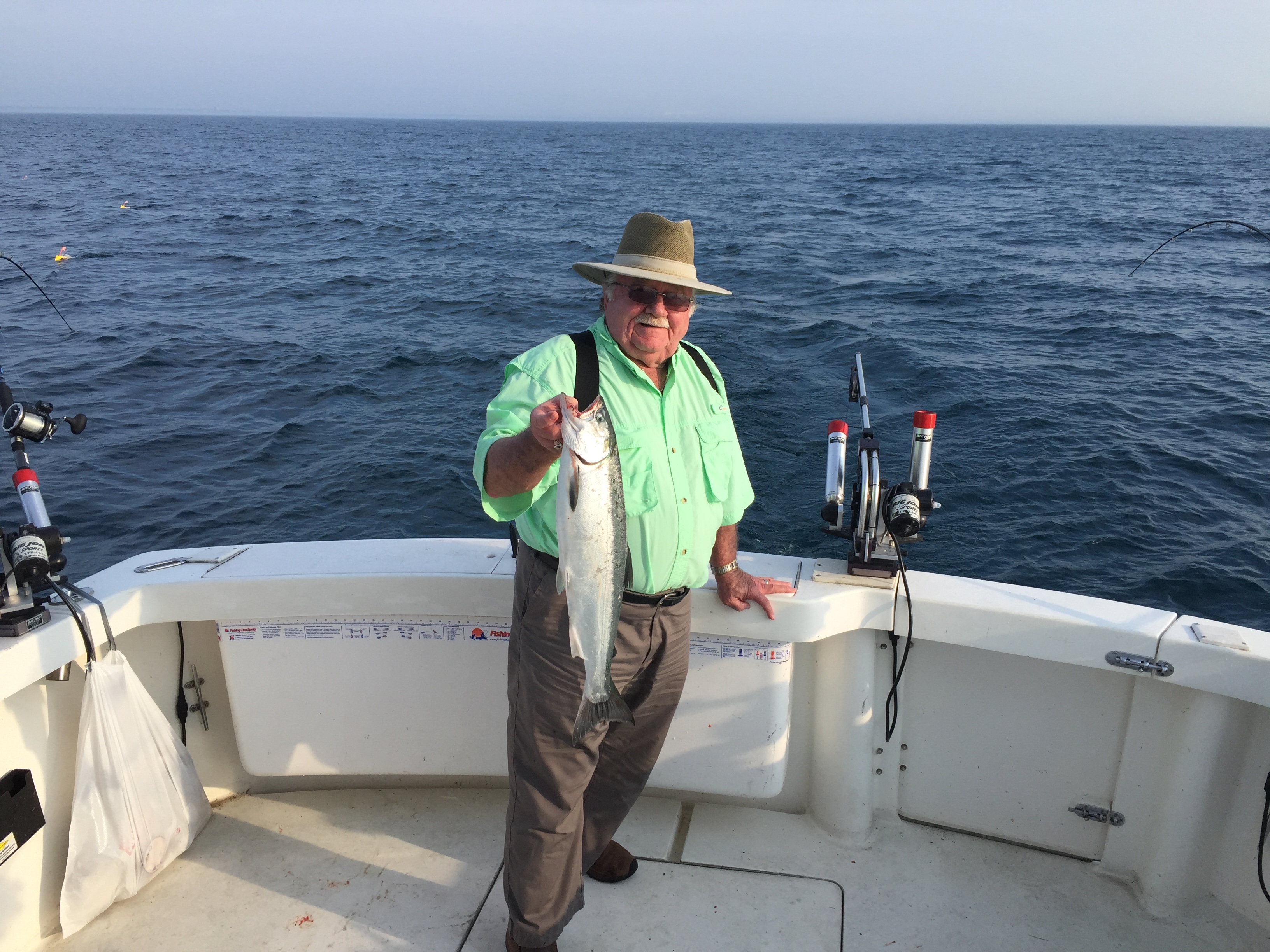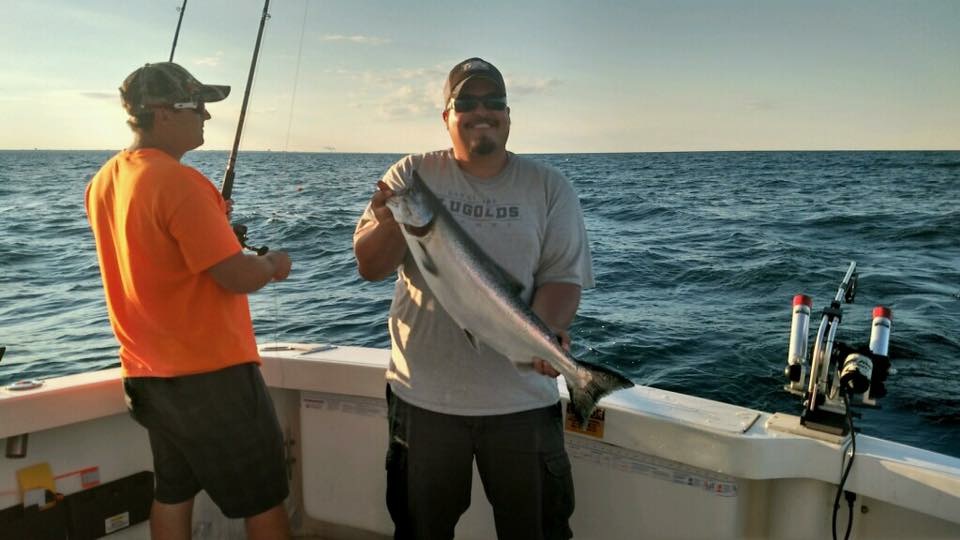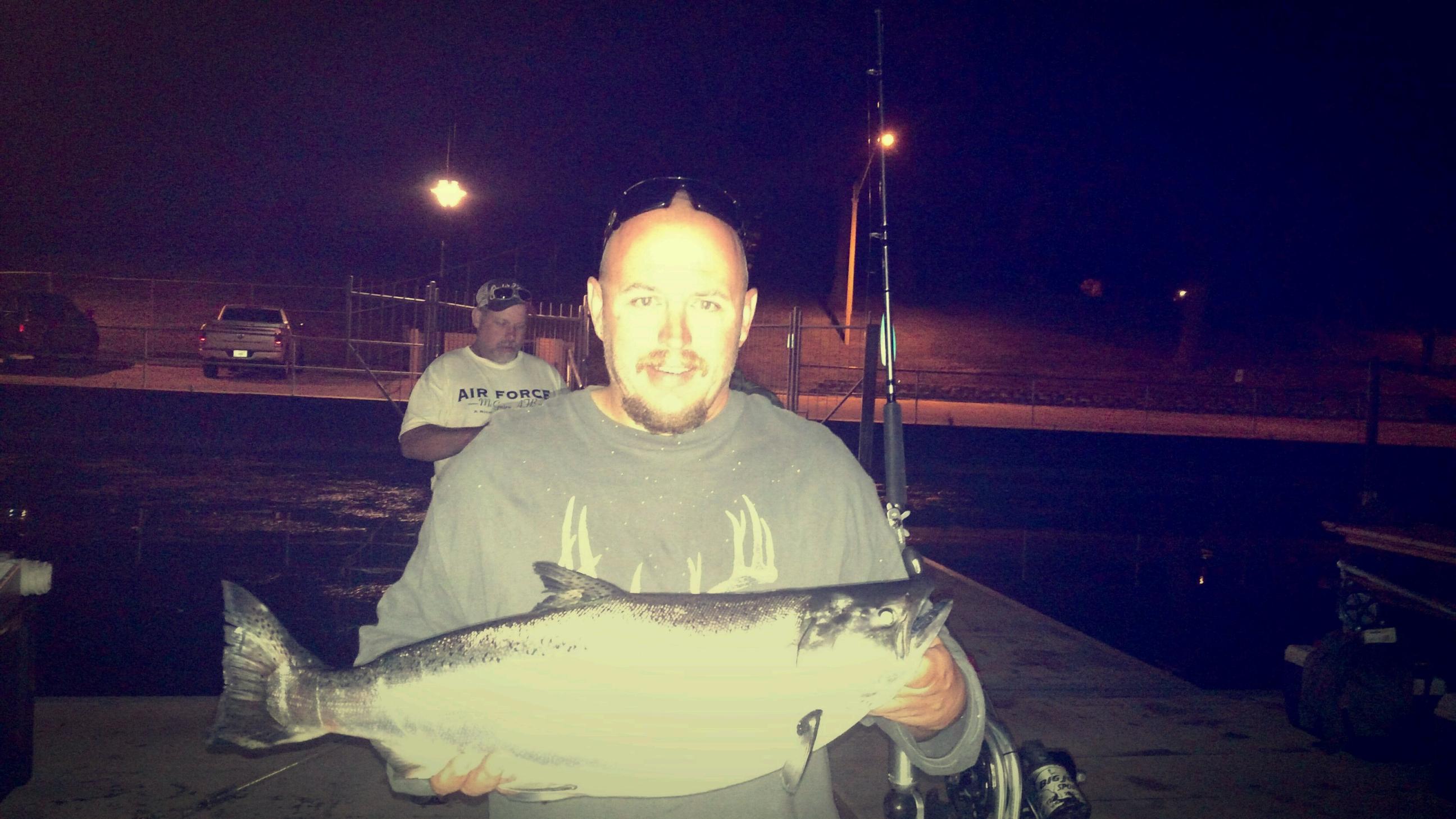 IMG_0260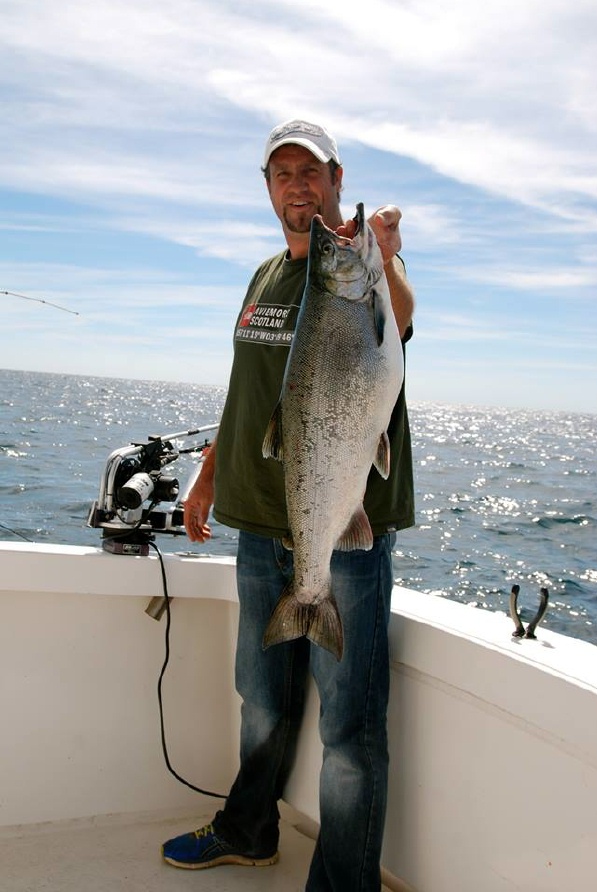 lake-michigan-charter-fishing-king-salmon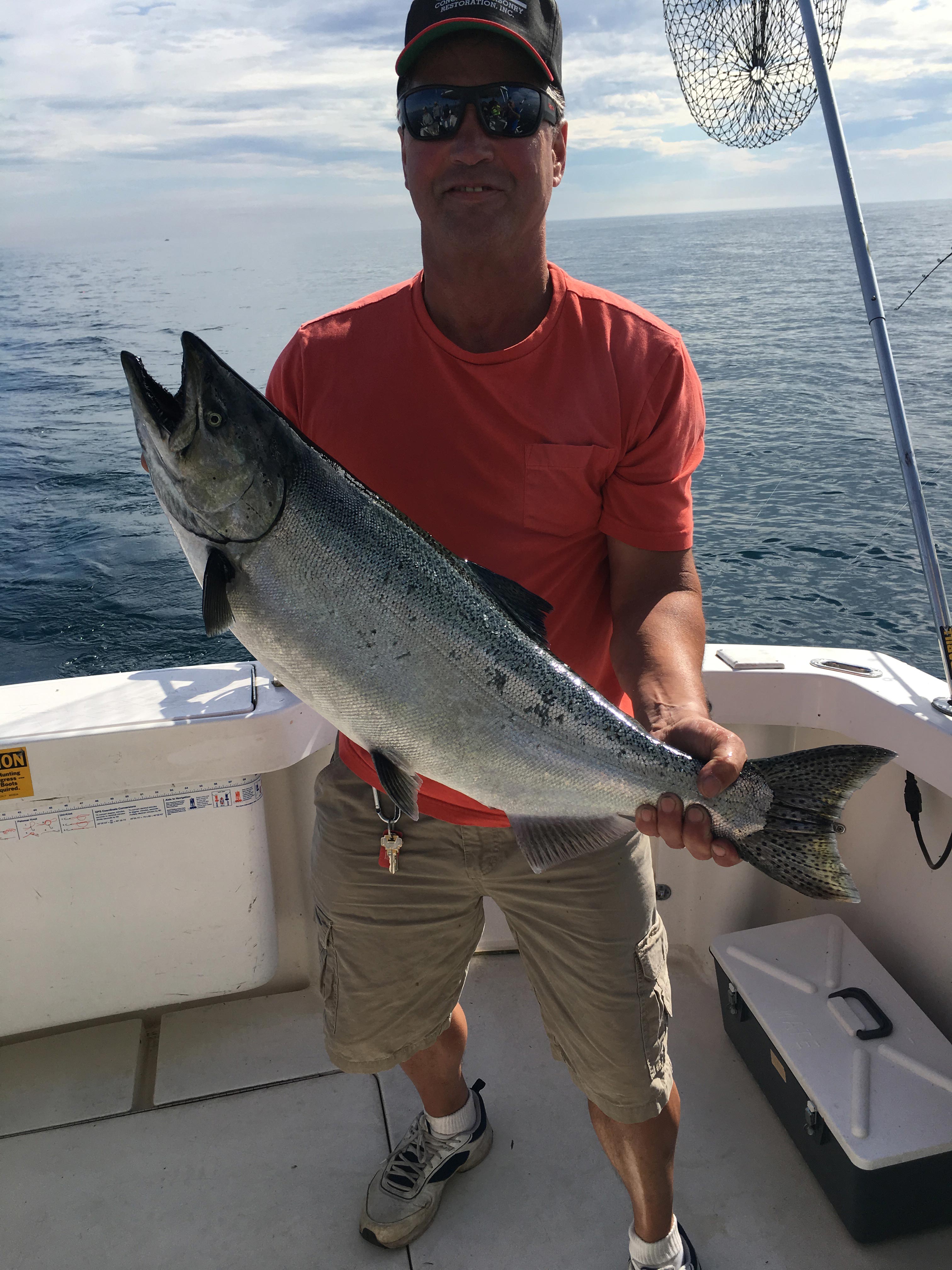 IMG_0076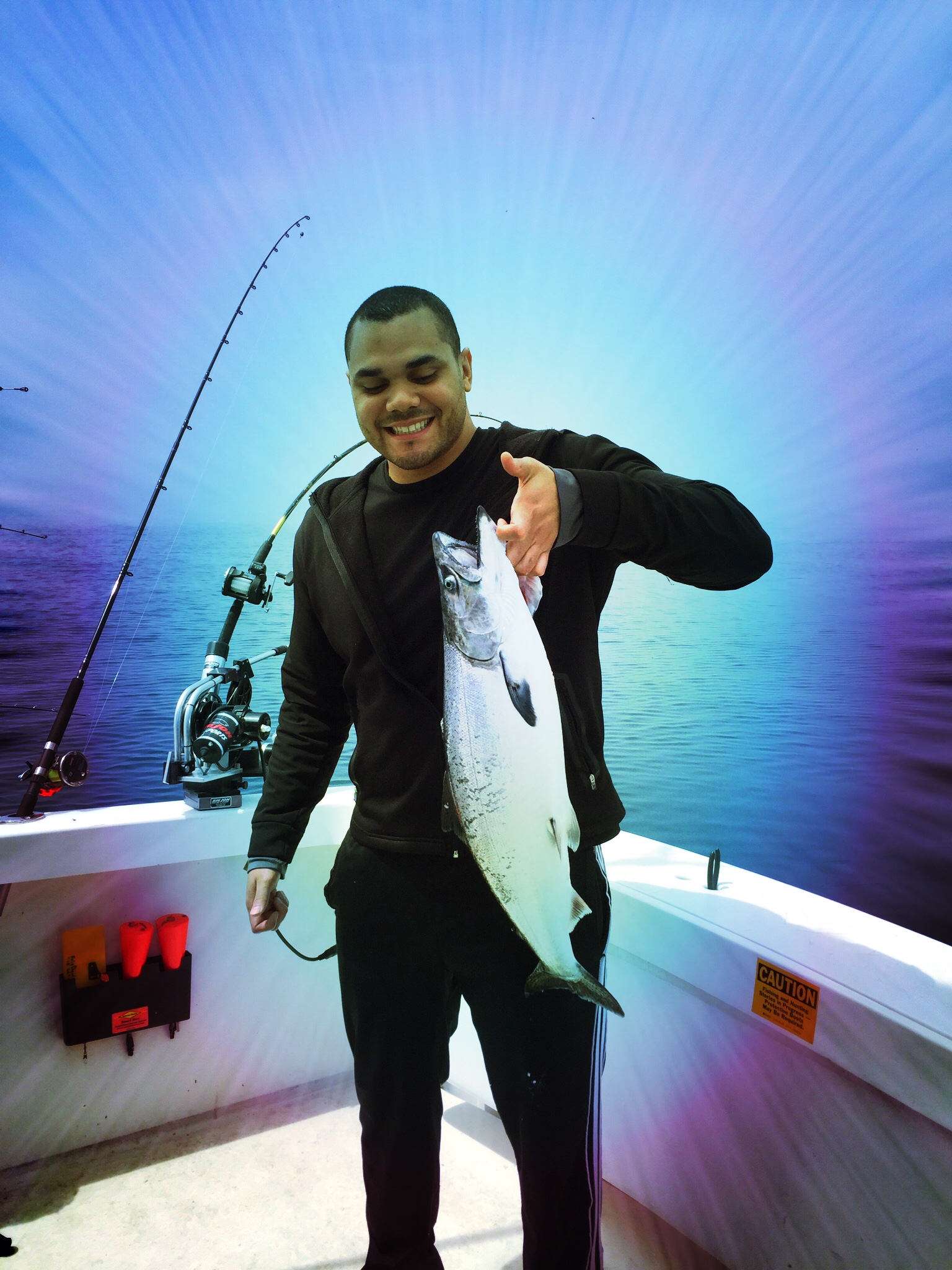 IMG_0116 (1)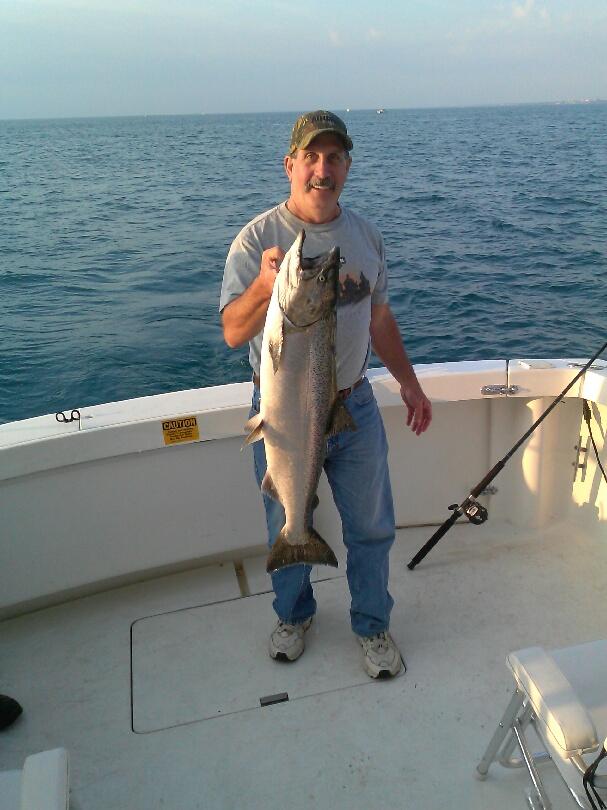 IMG_0309 copy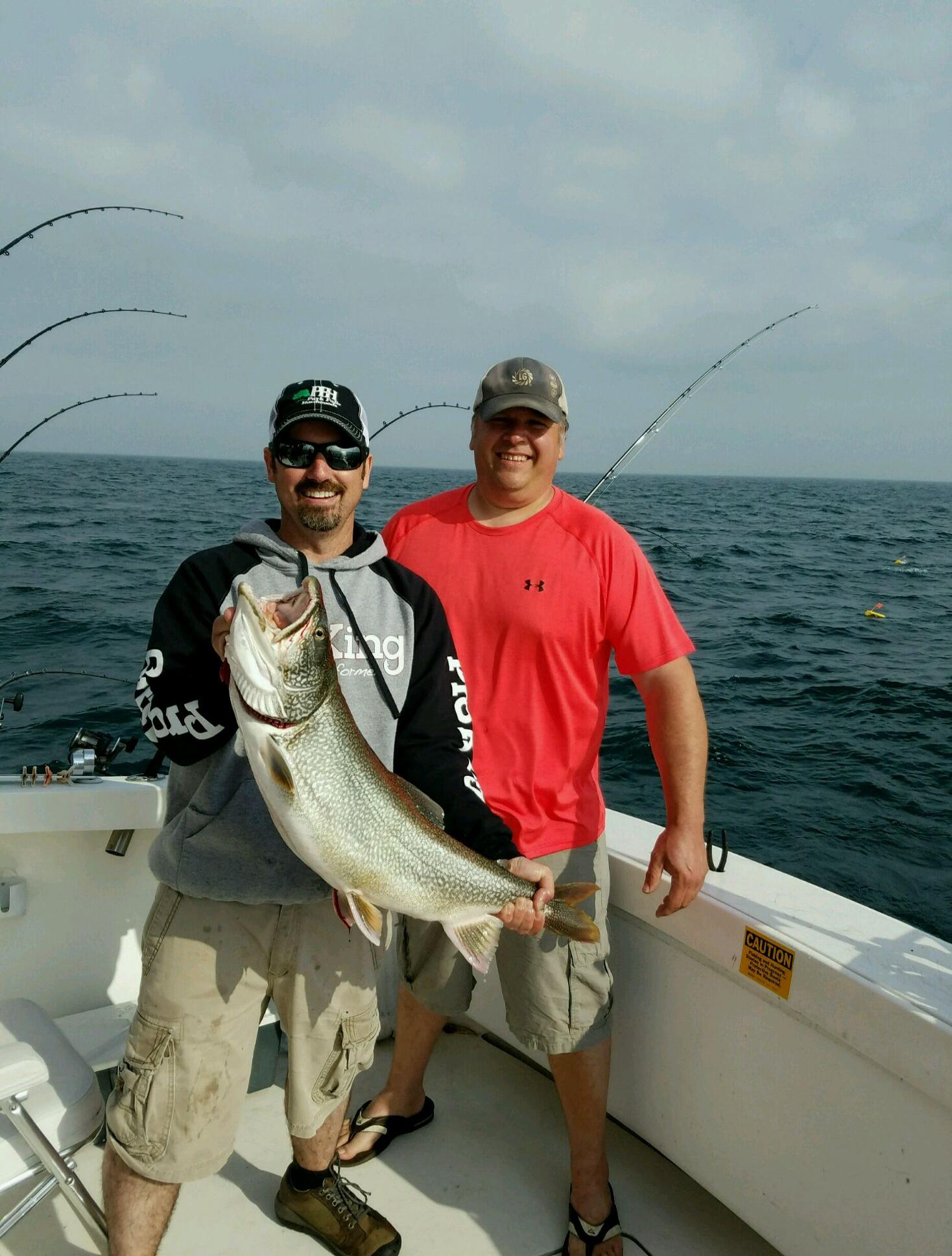 IMG_0466-2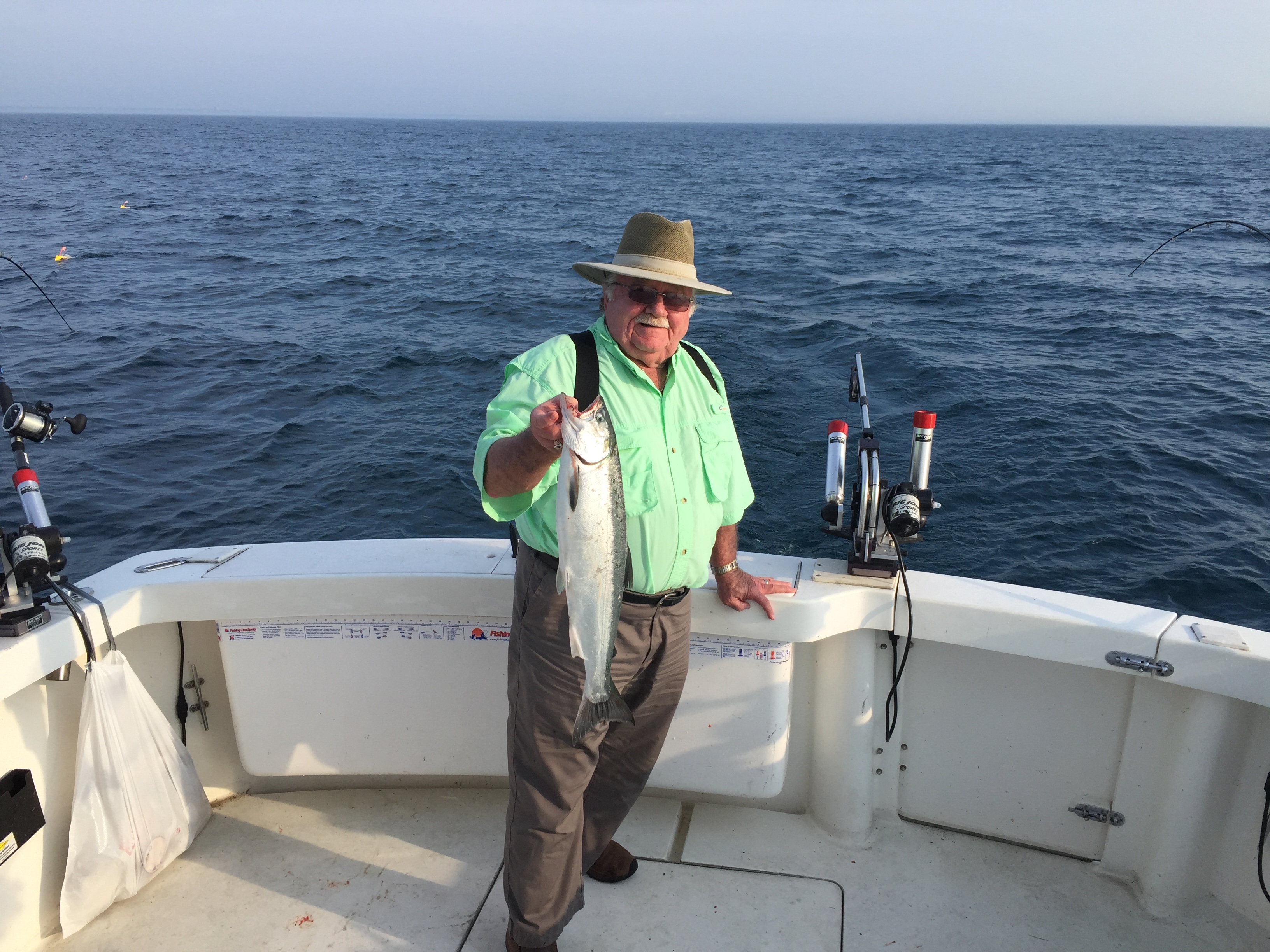 IMG_0413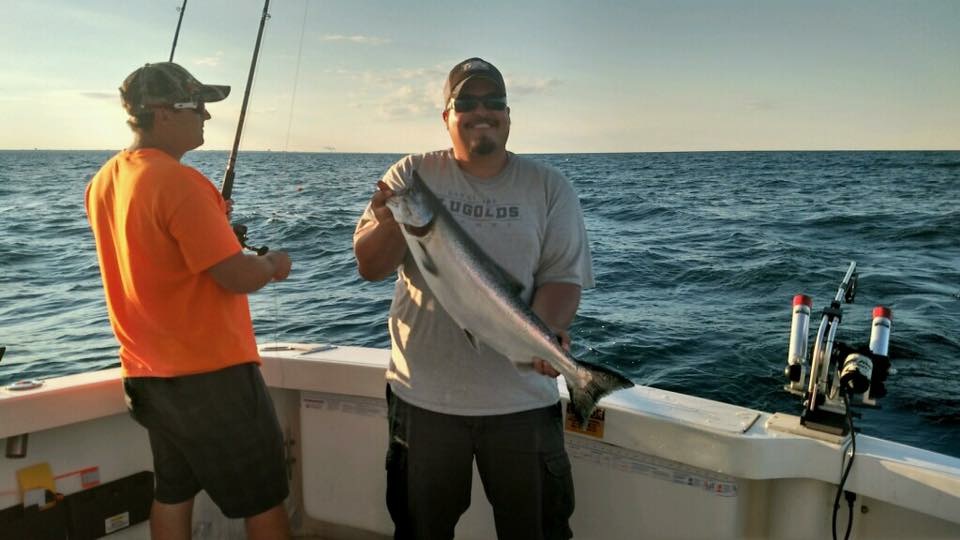 IMG_0414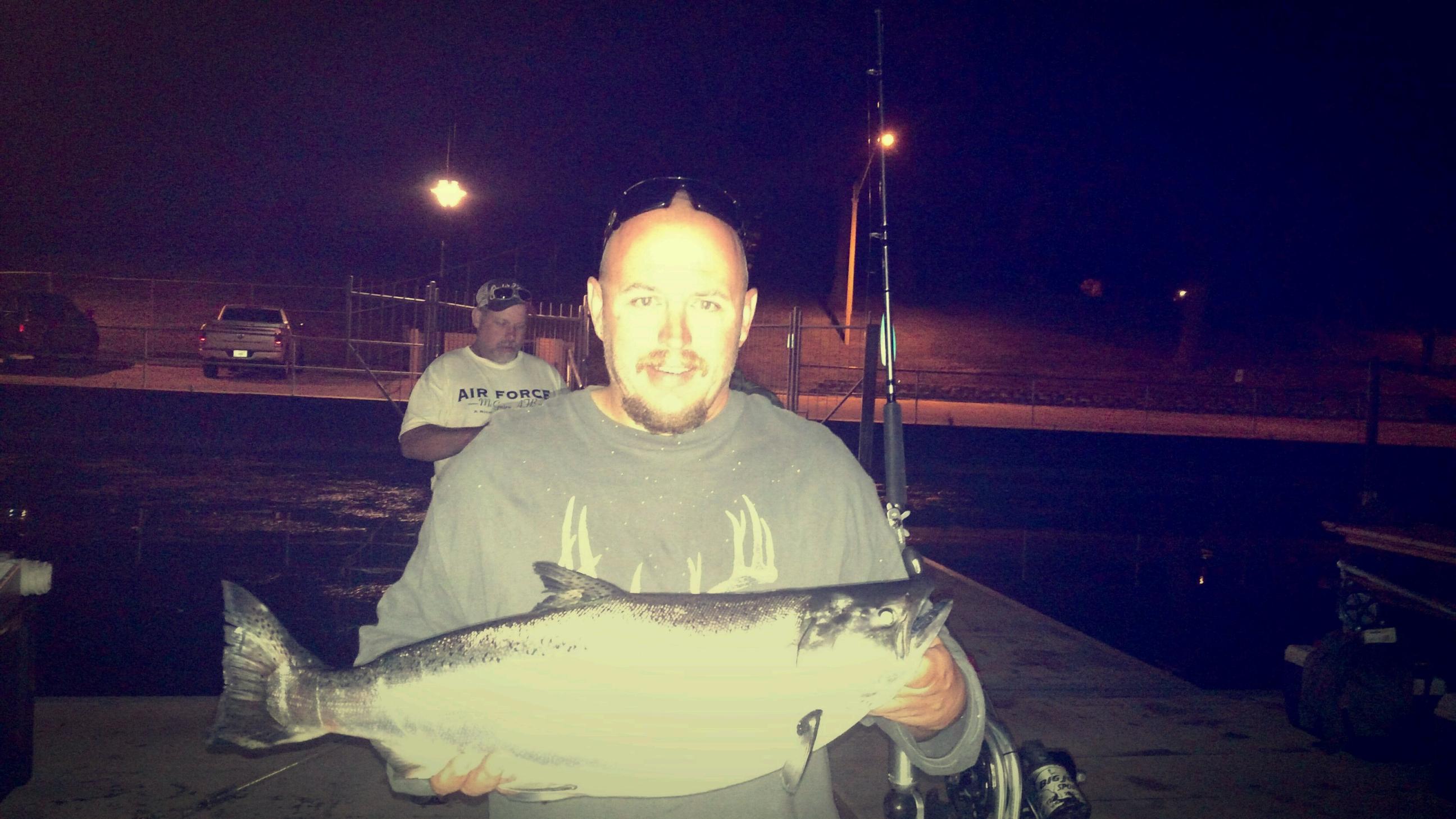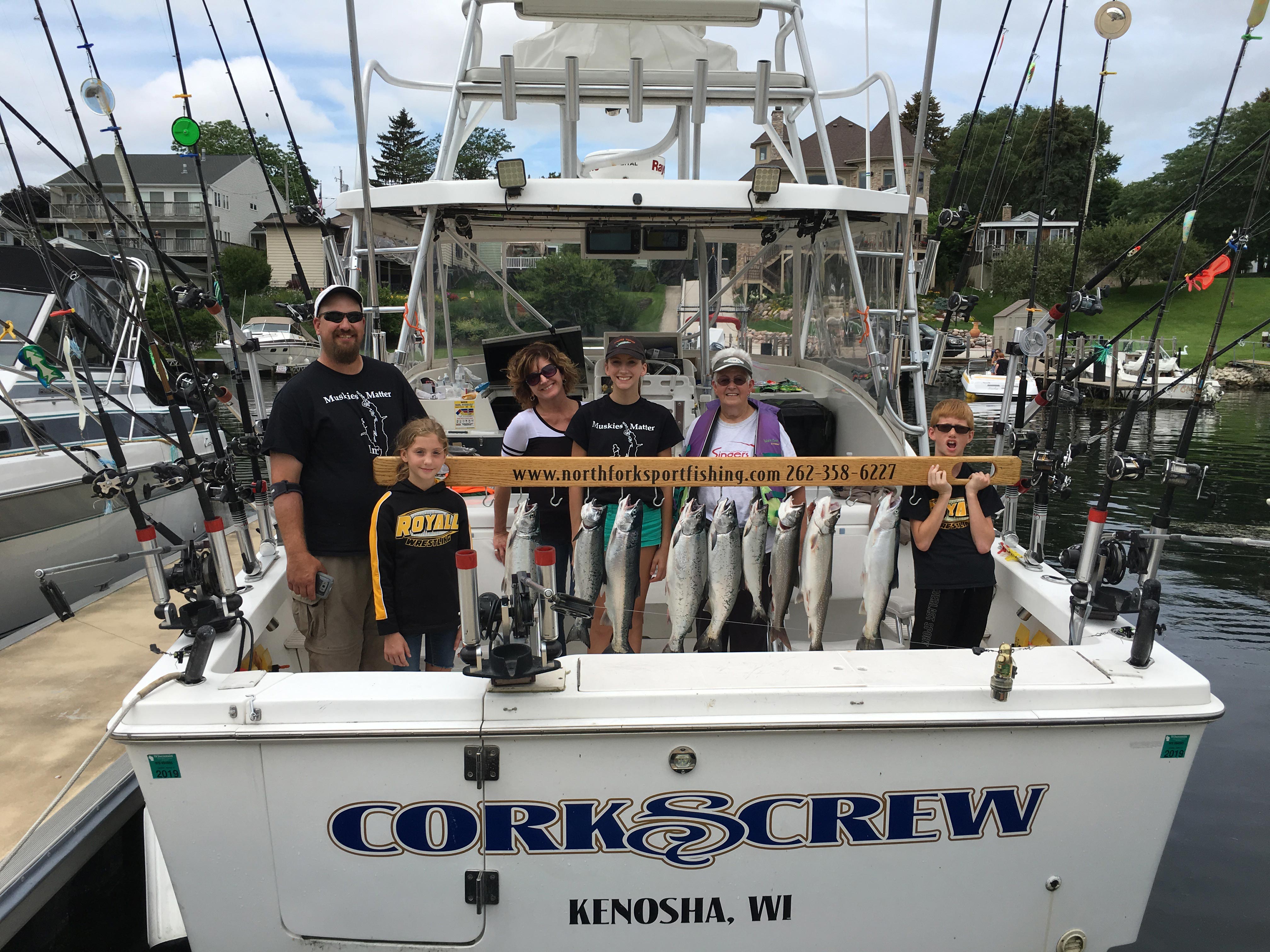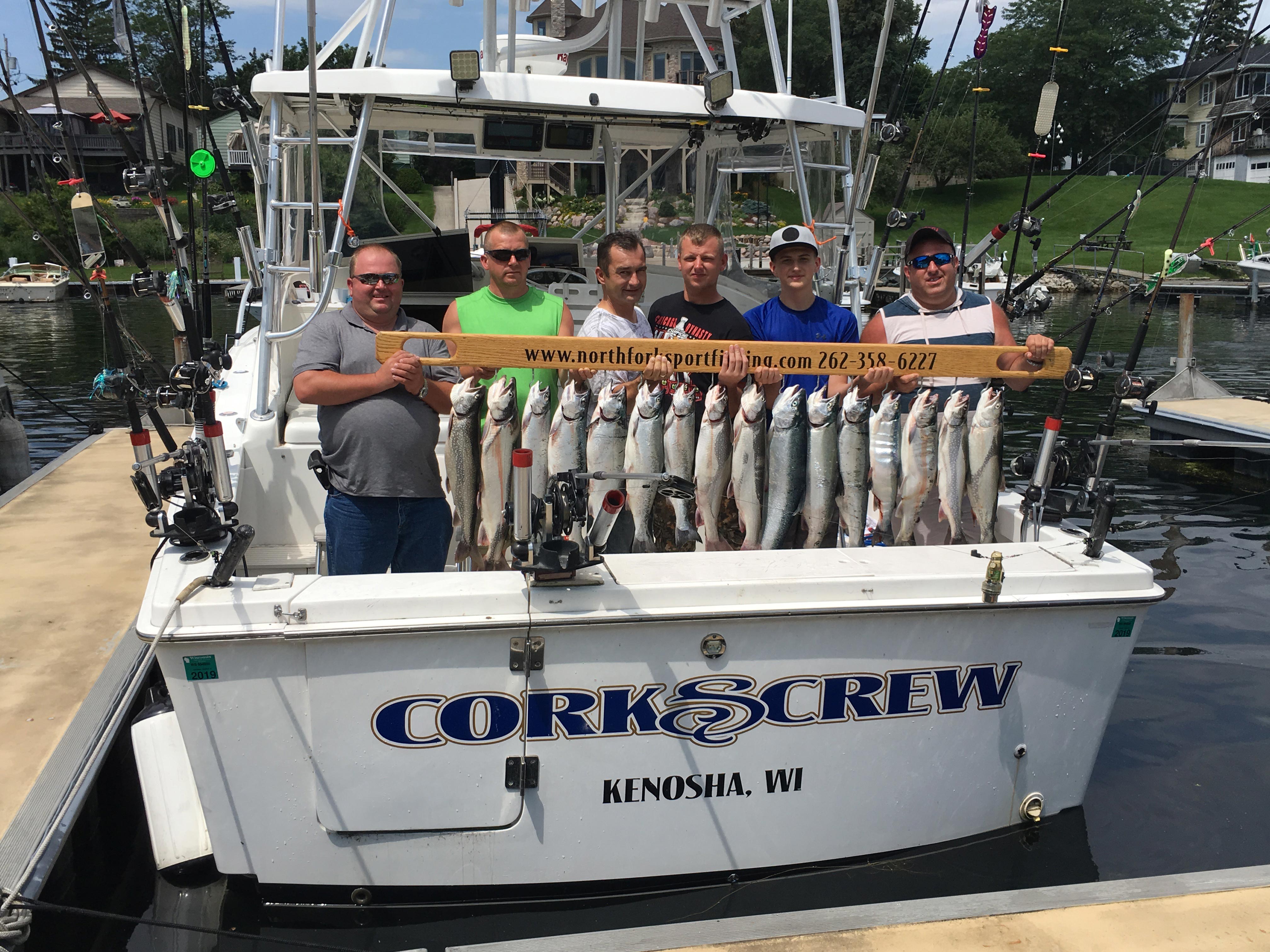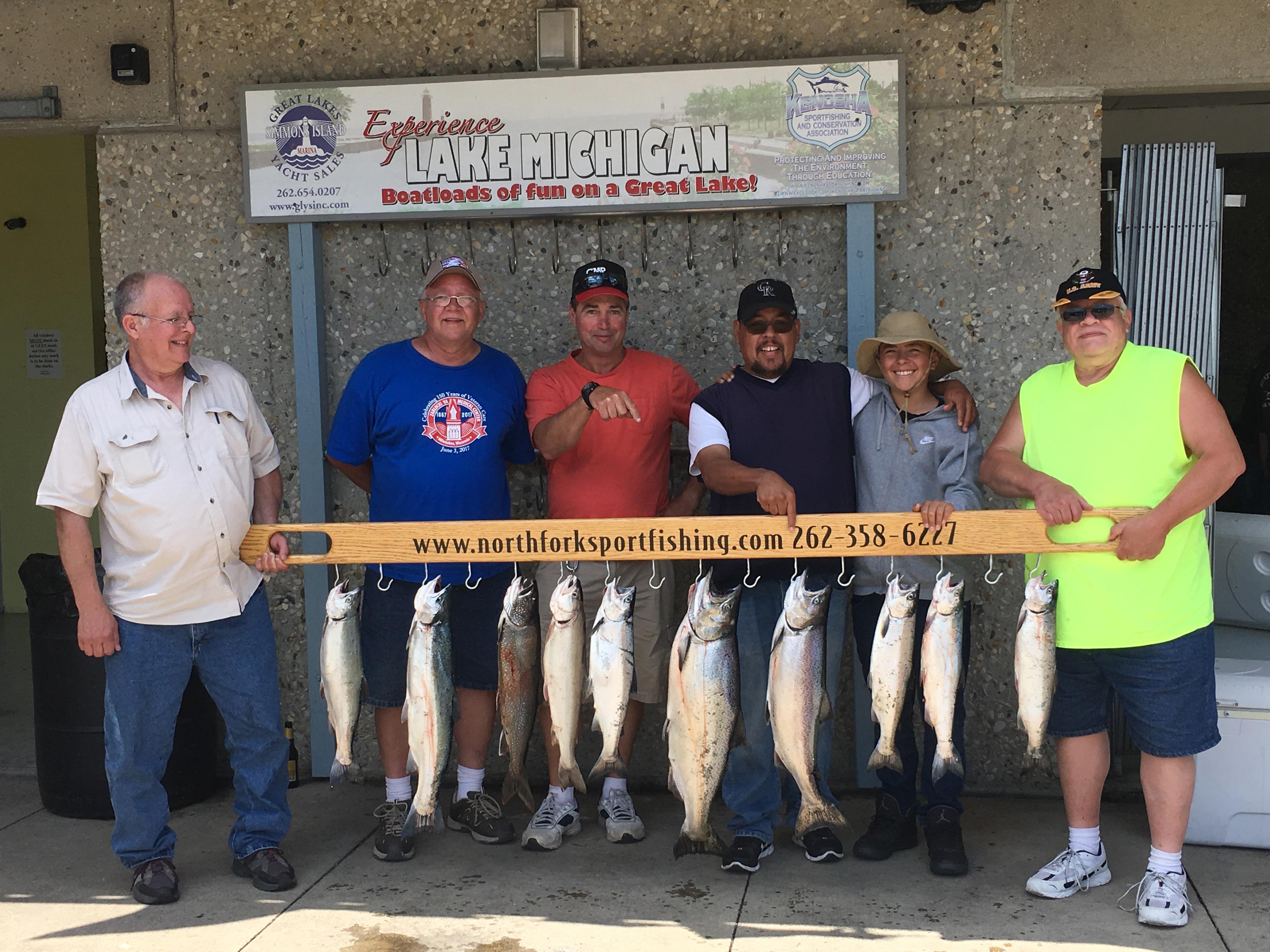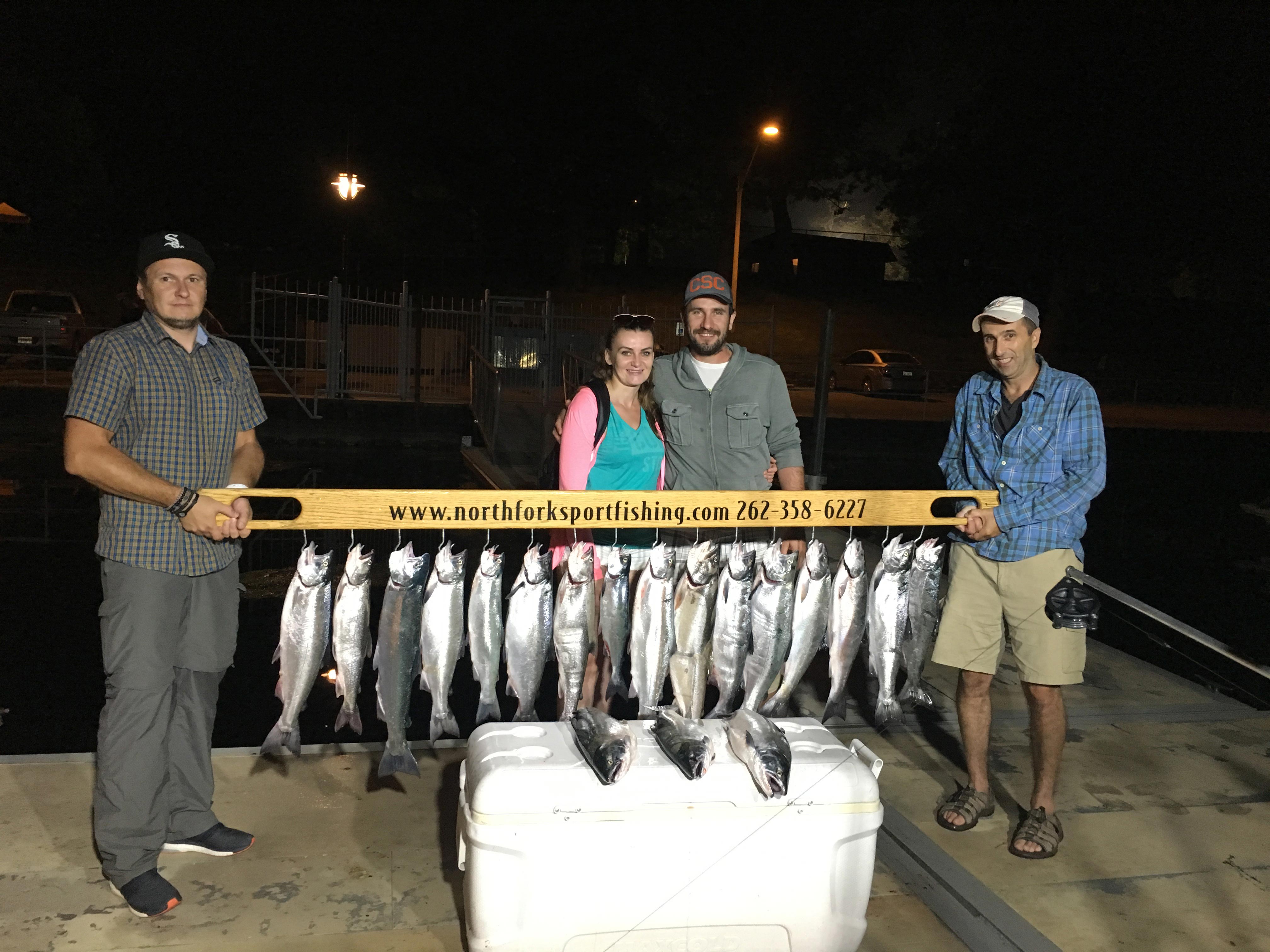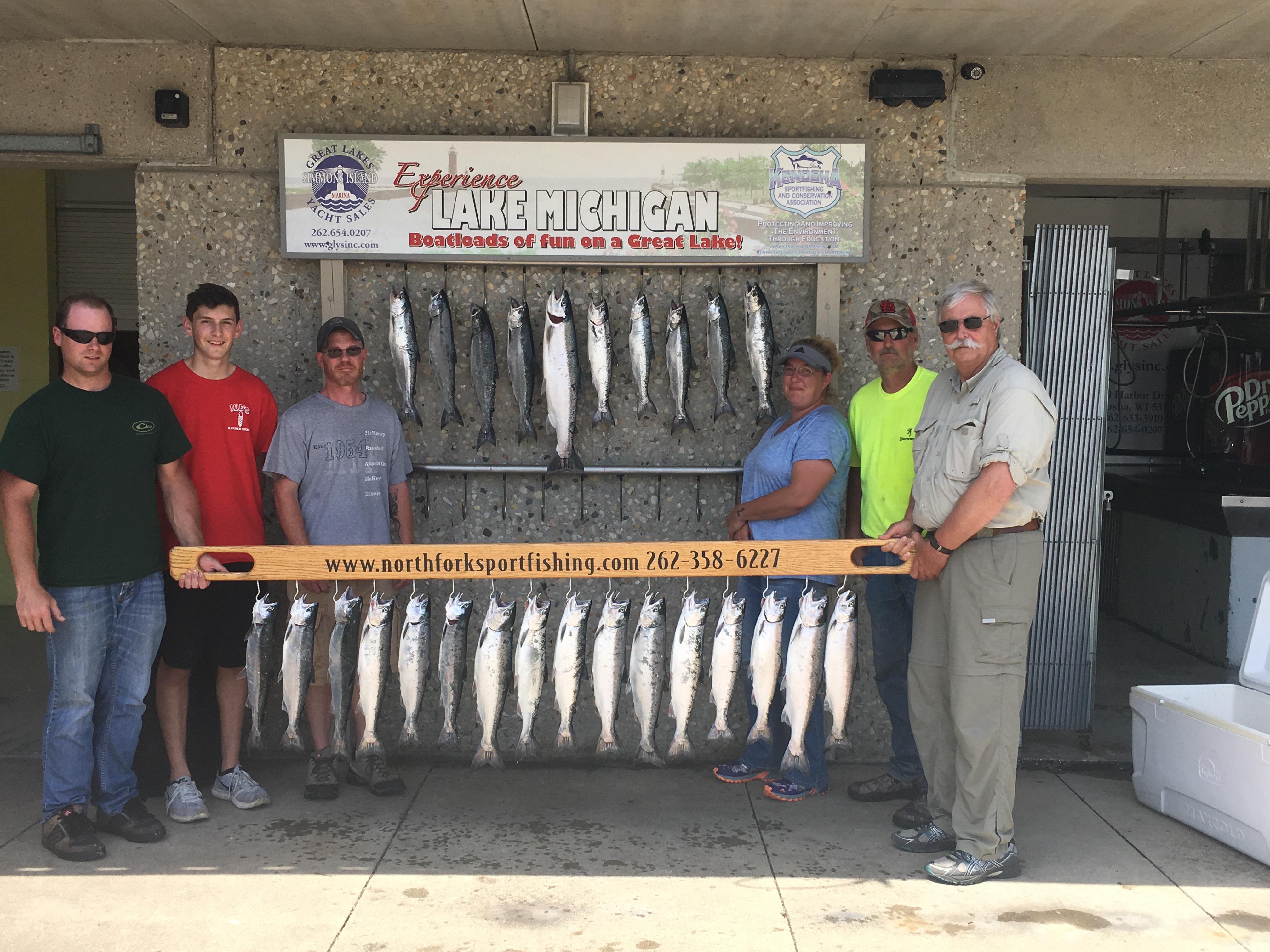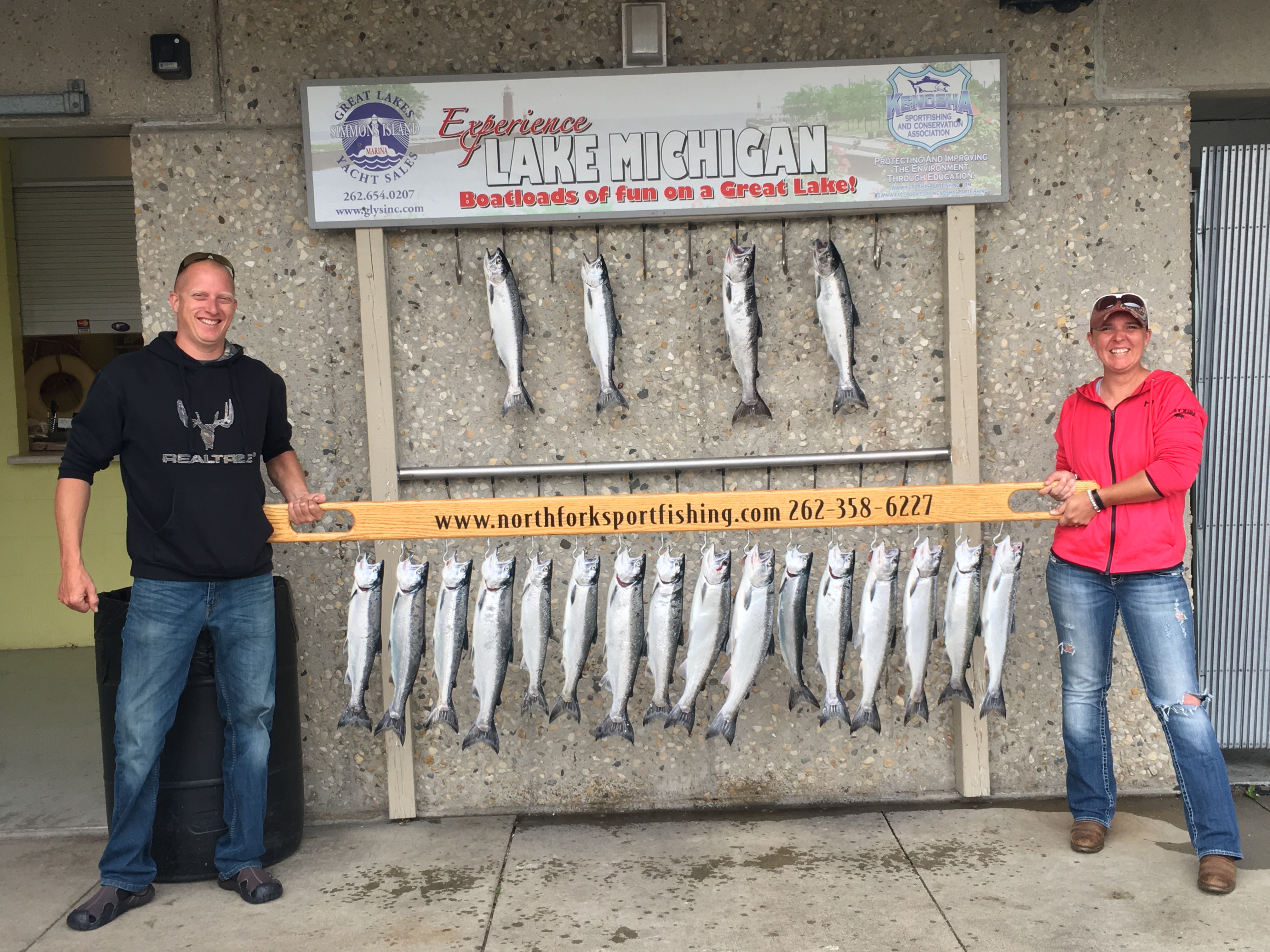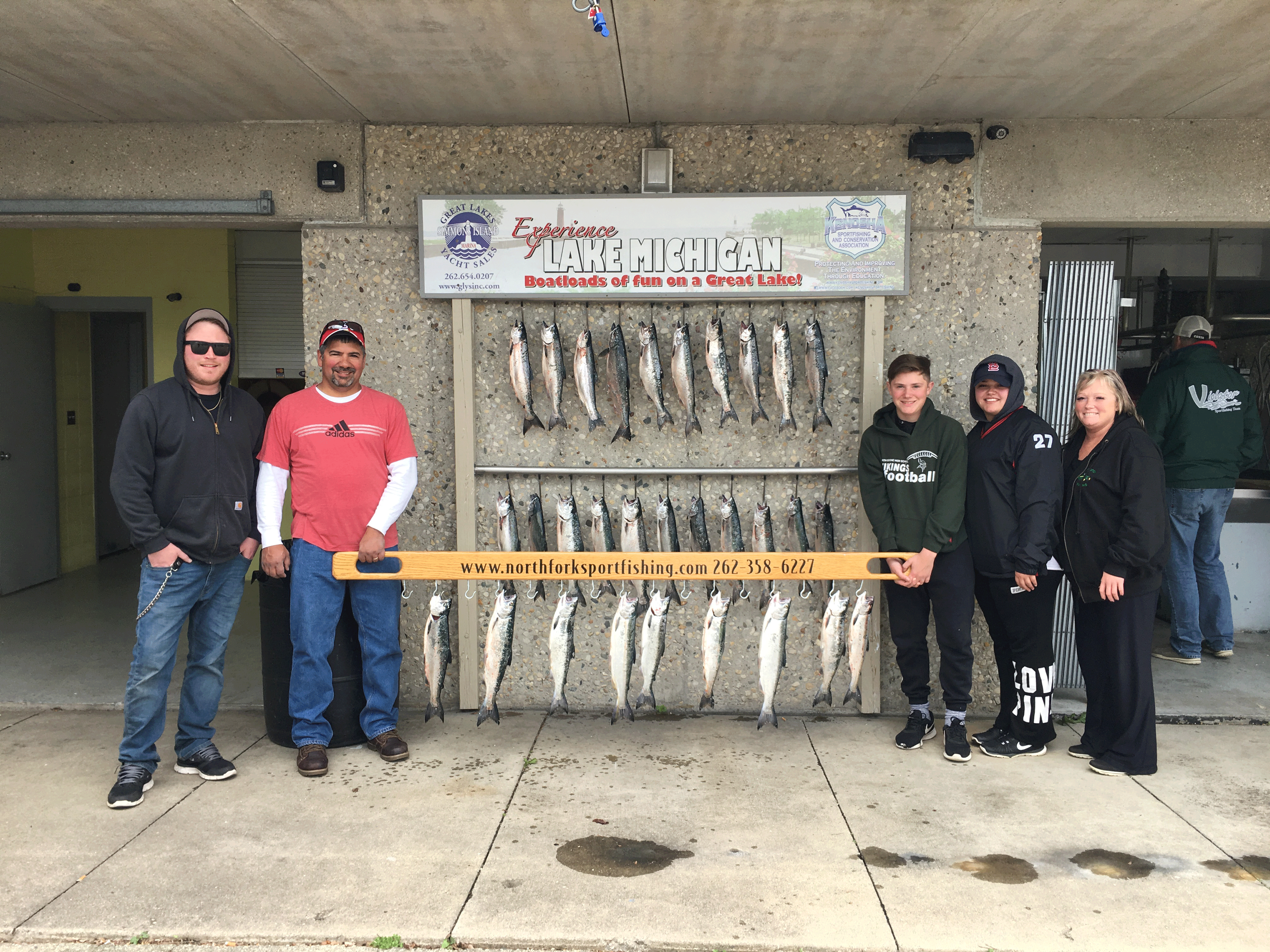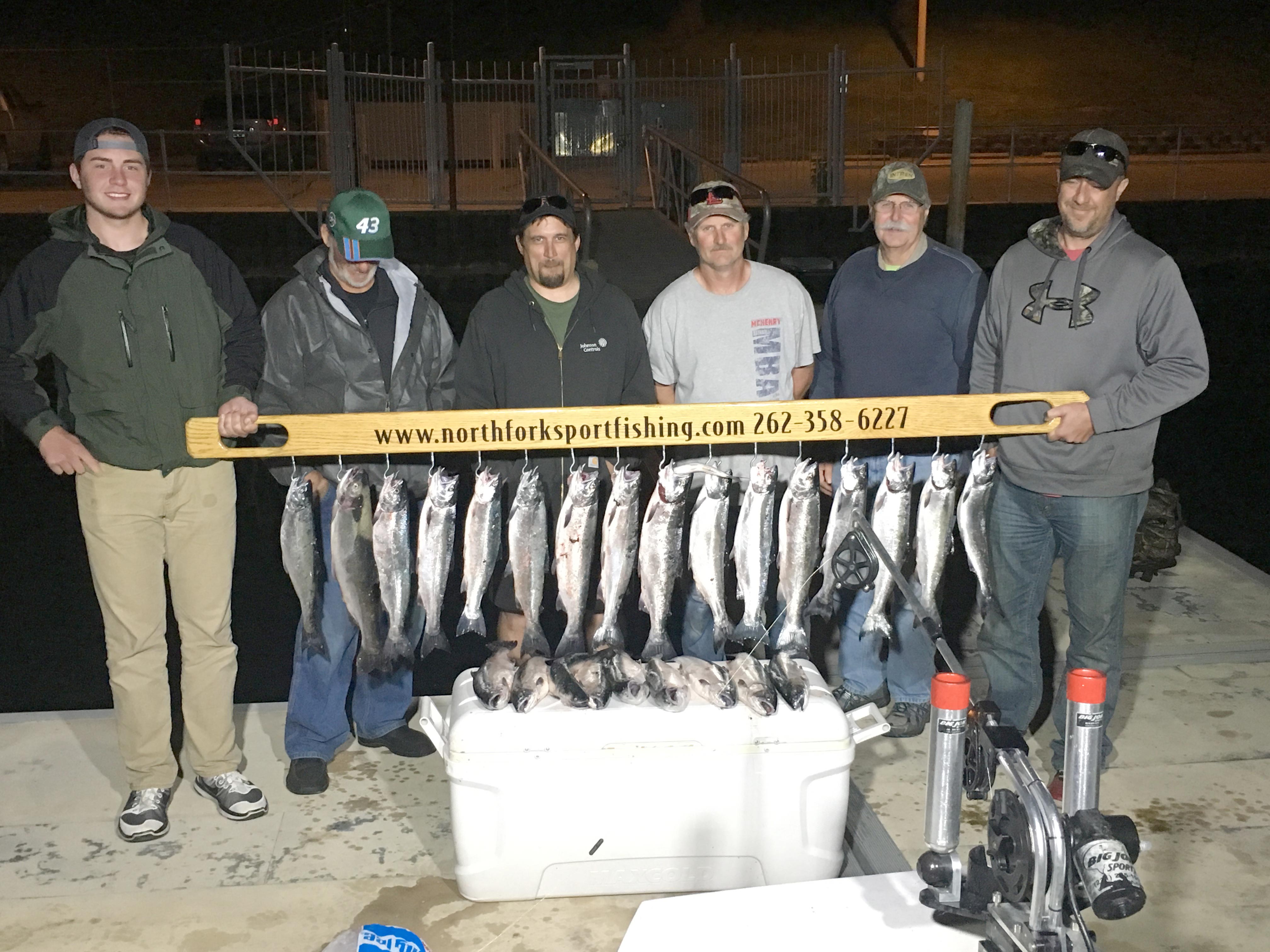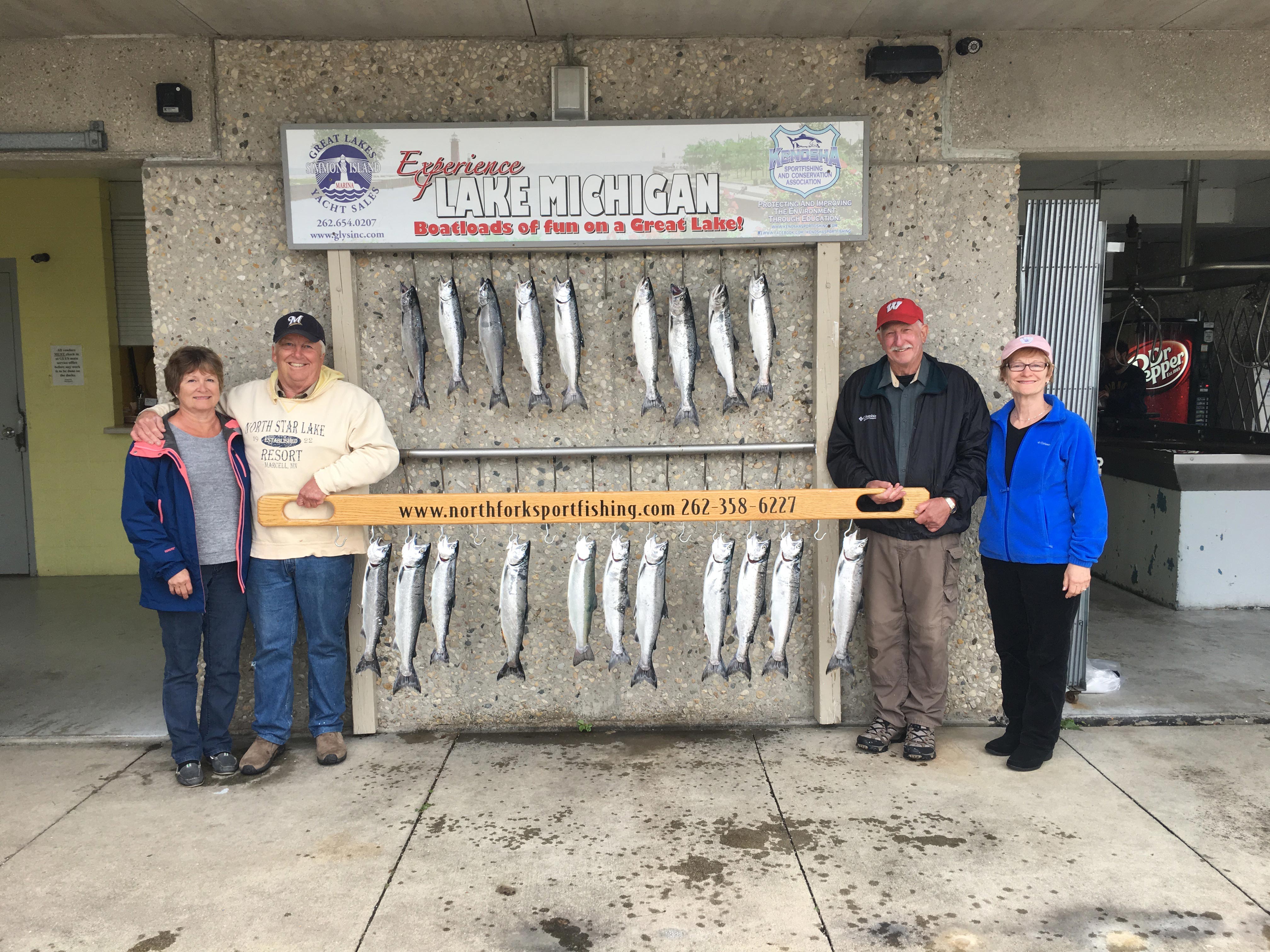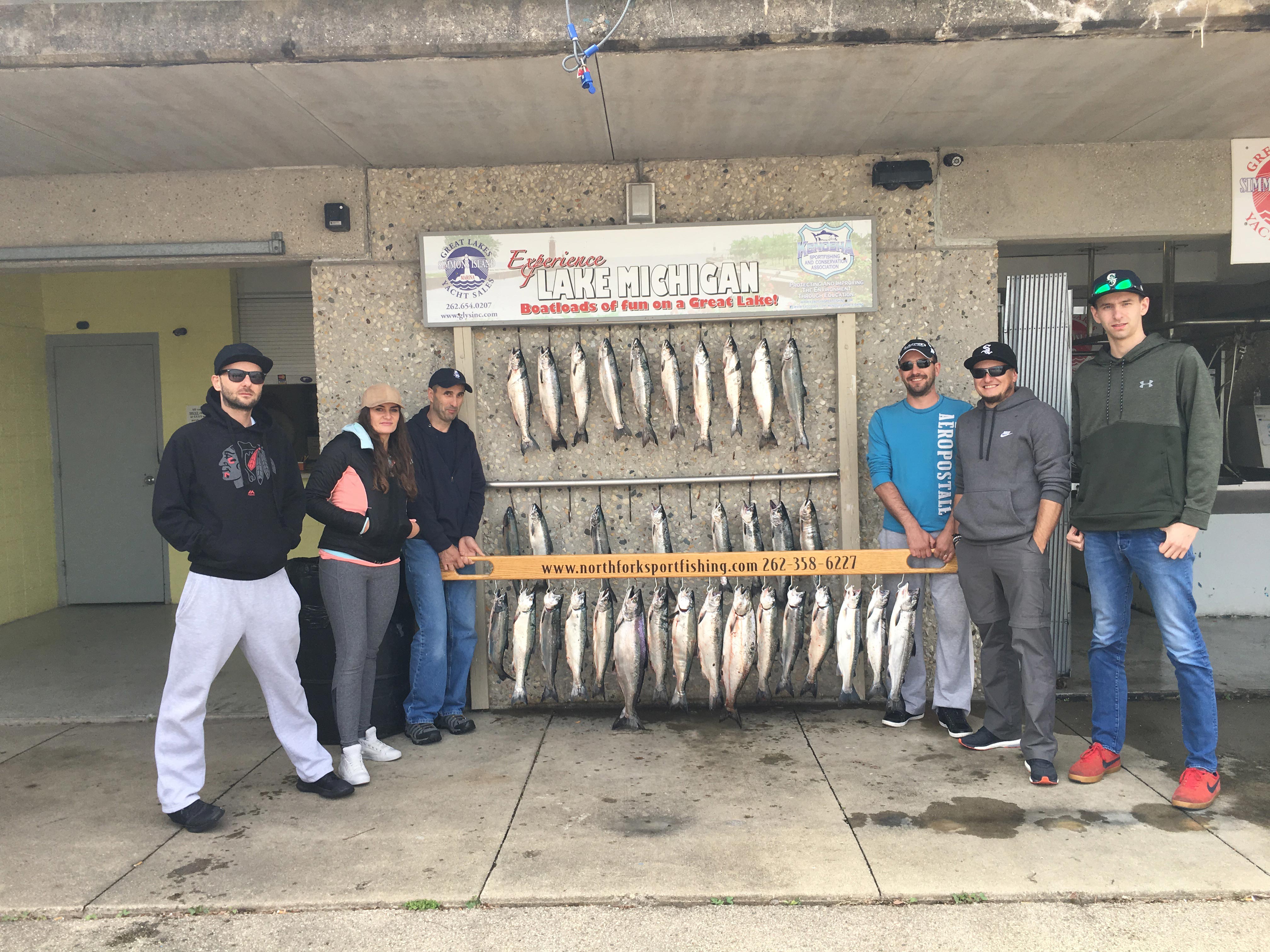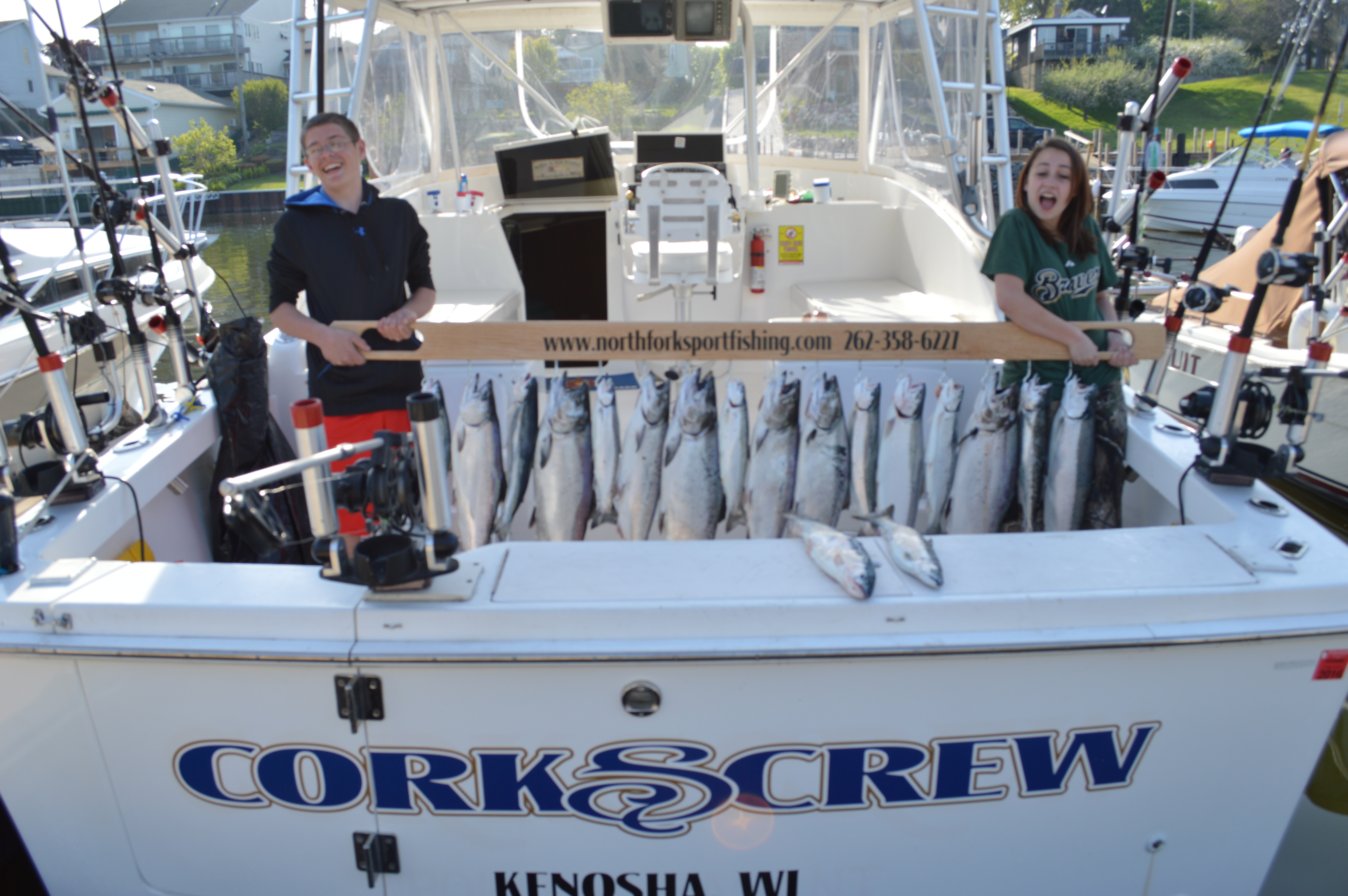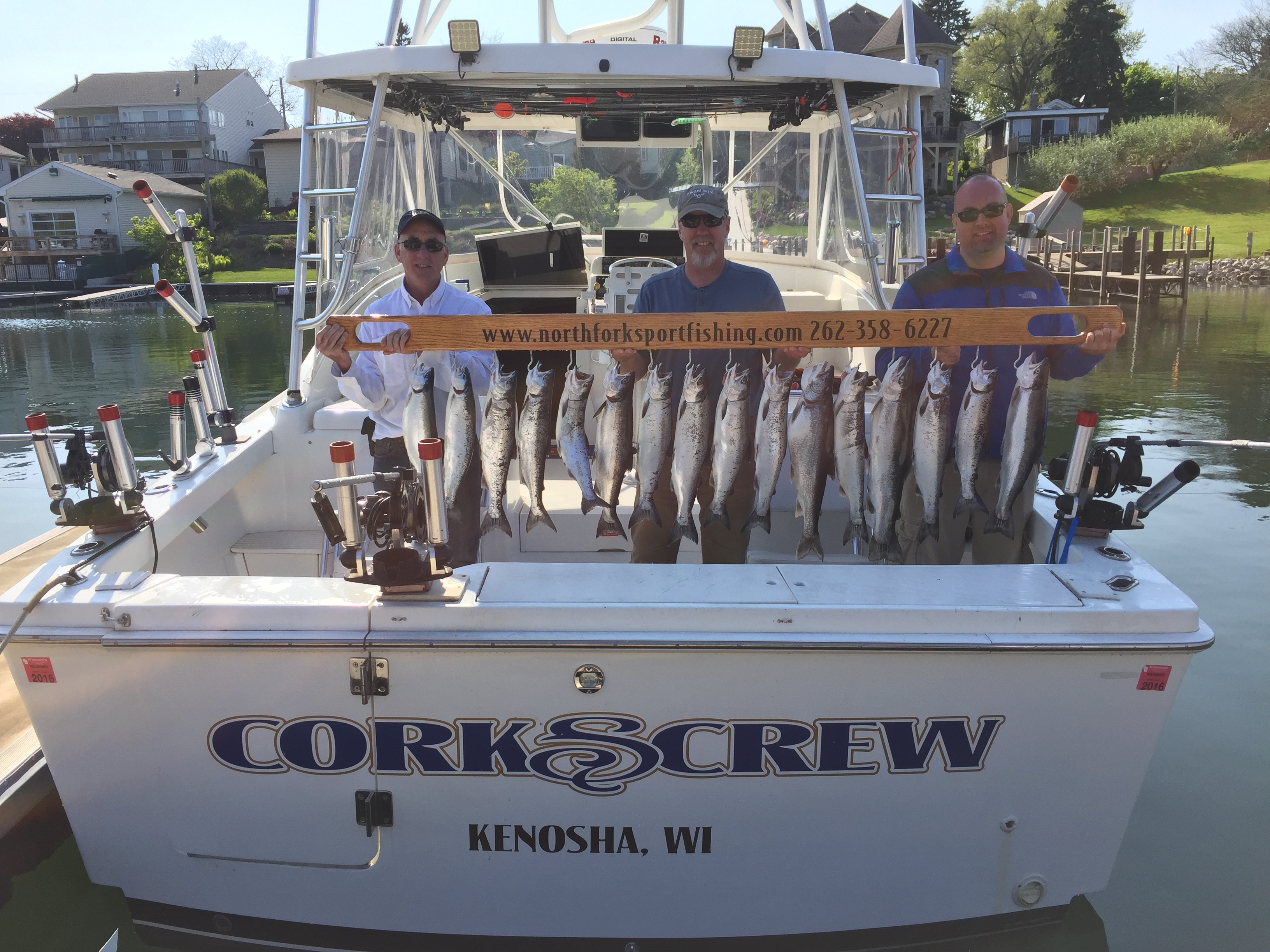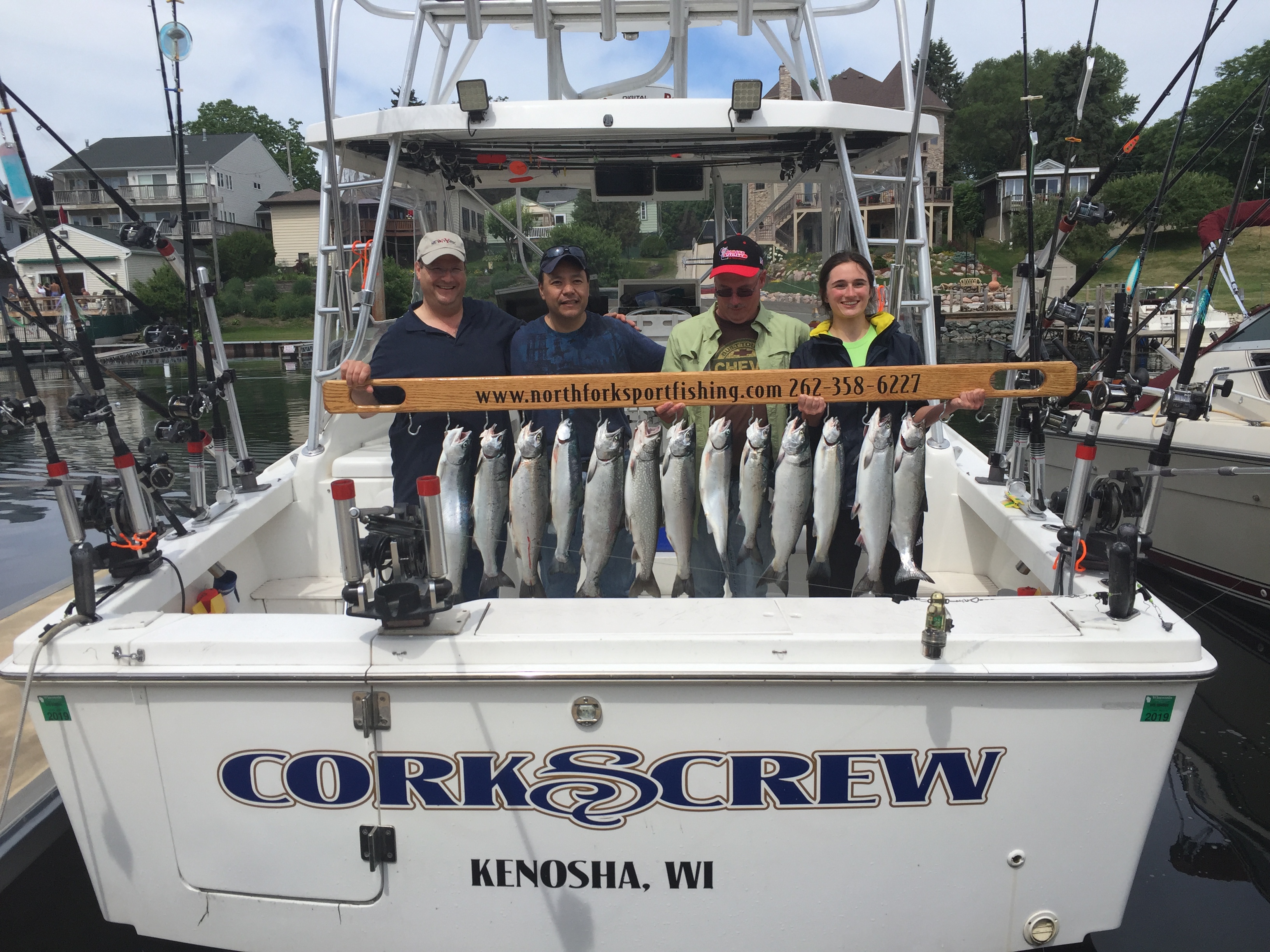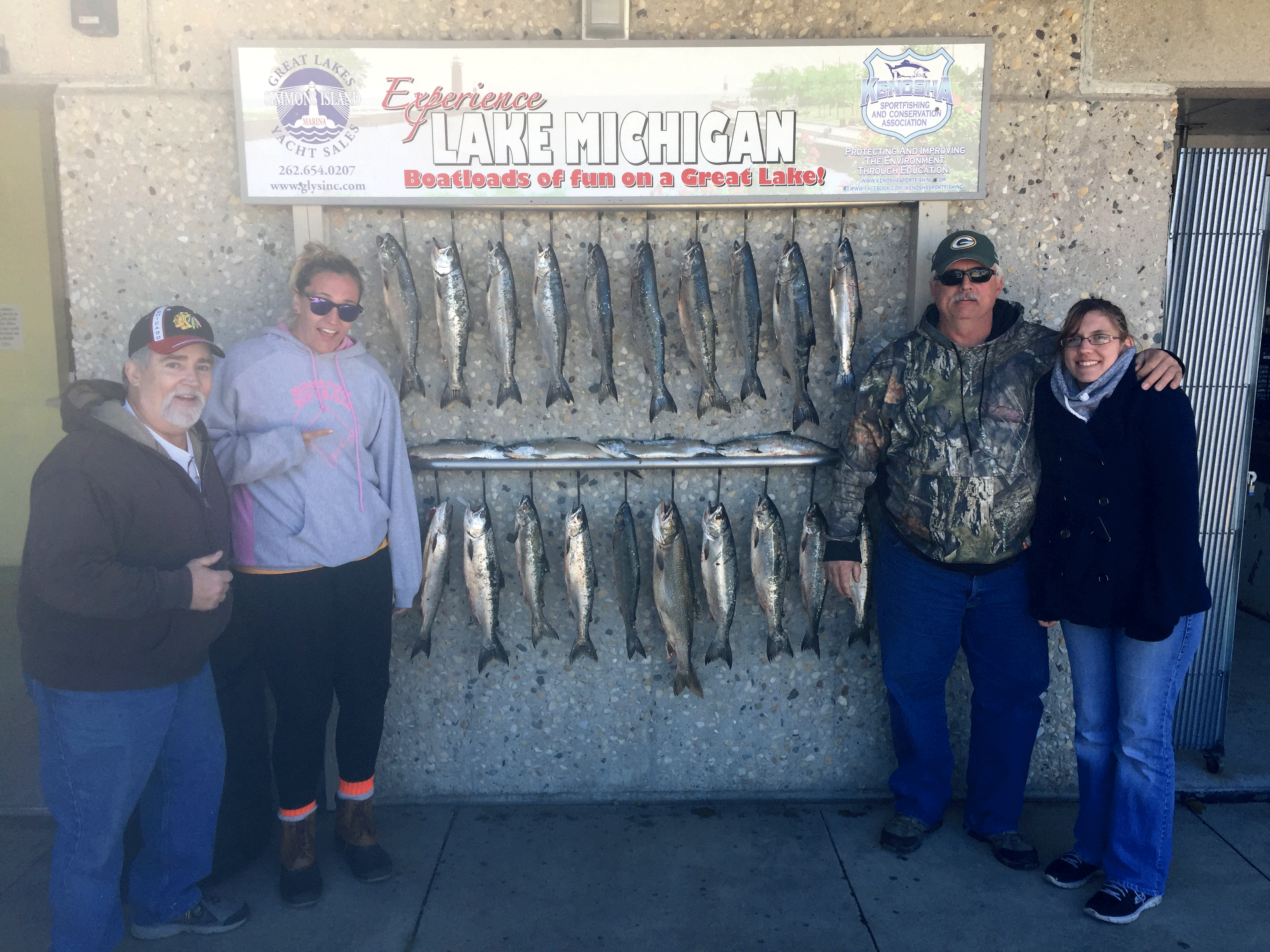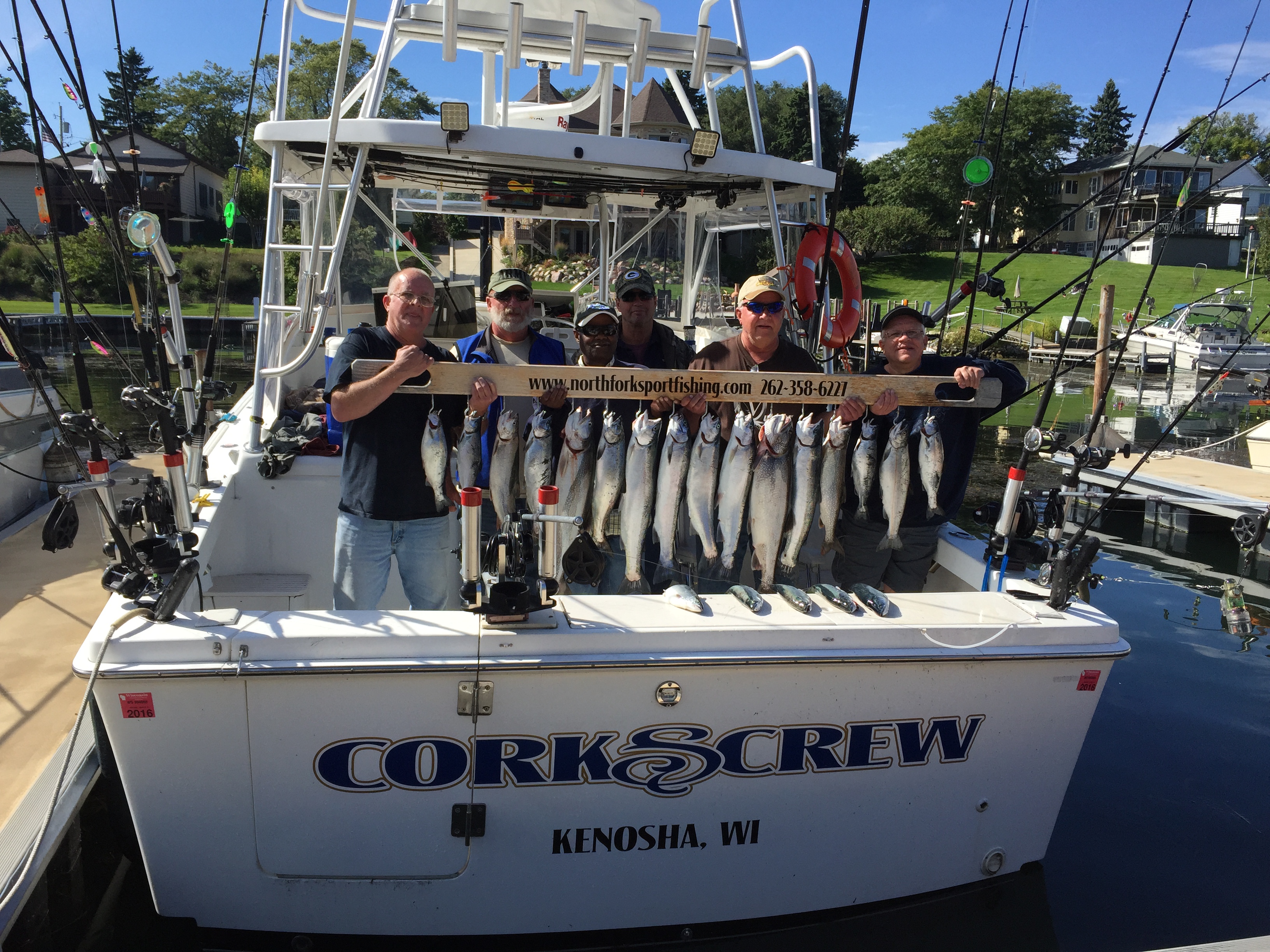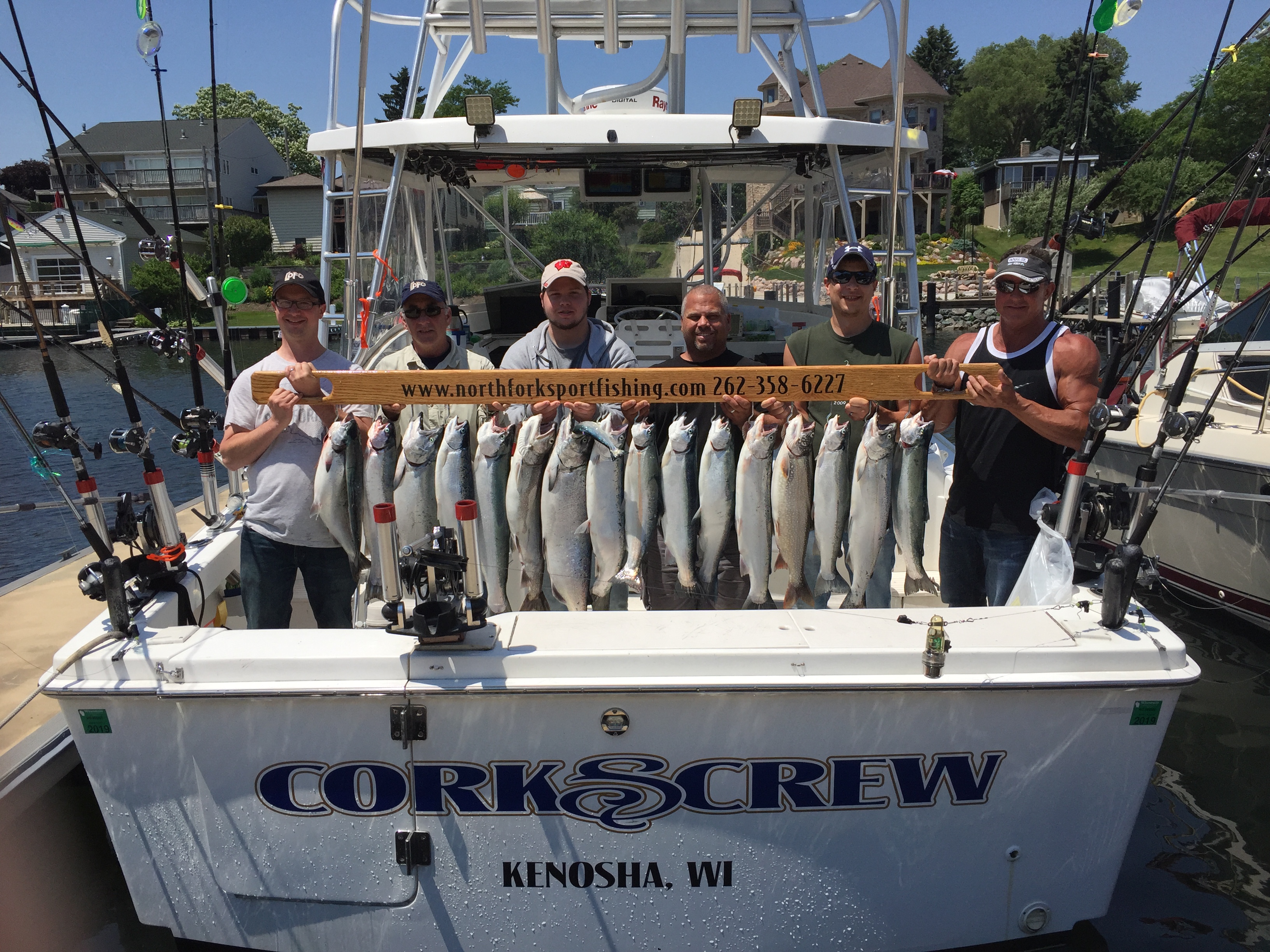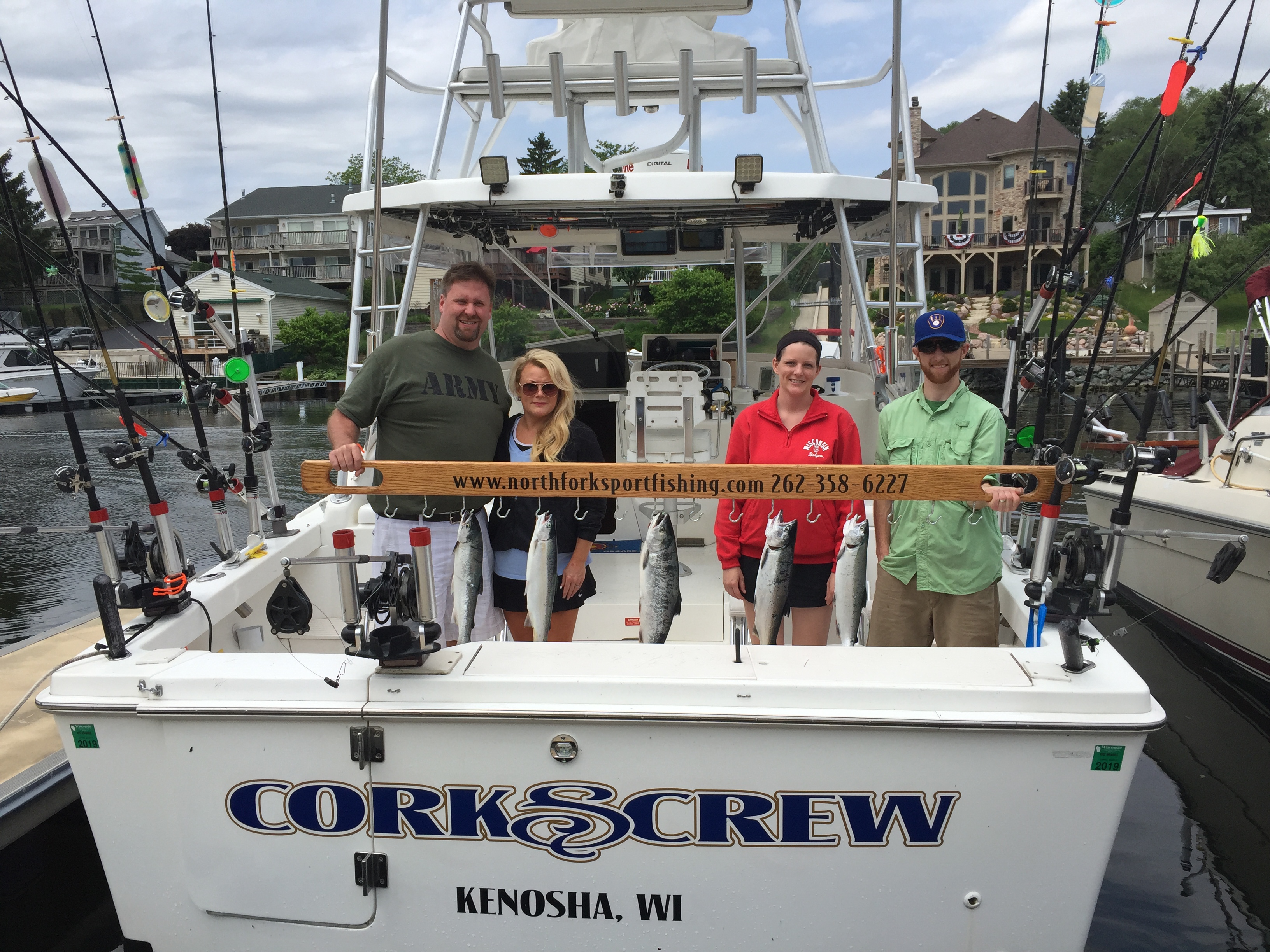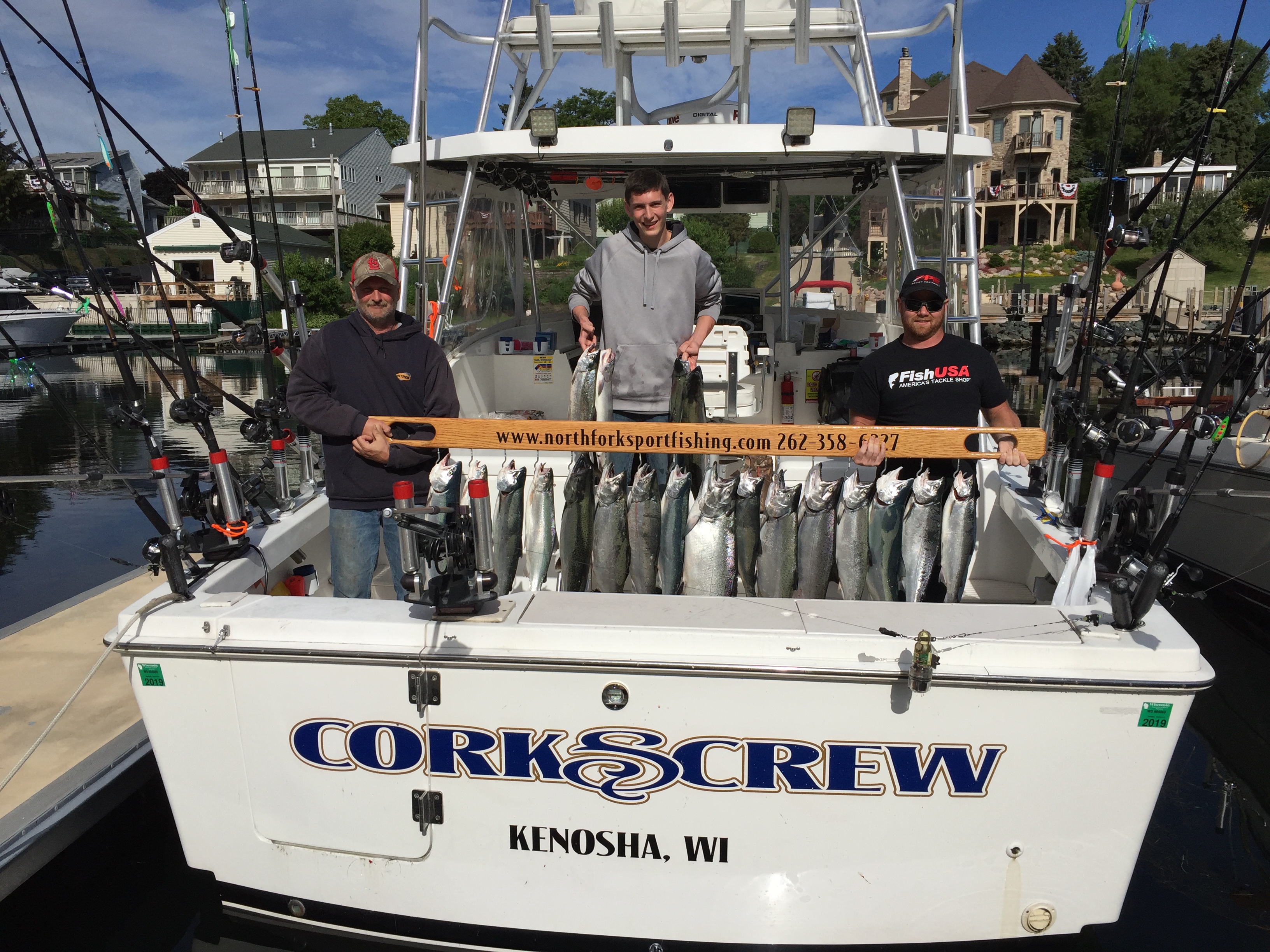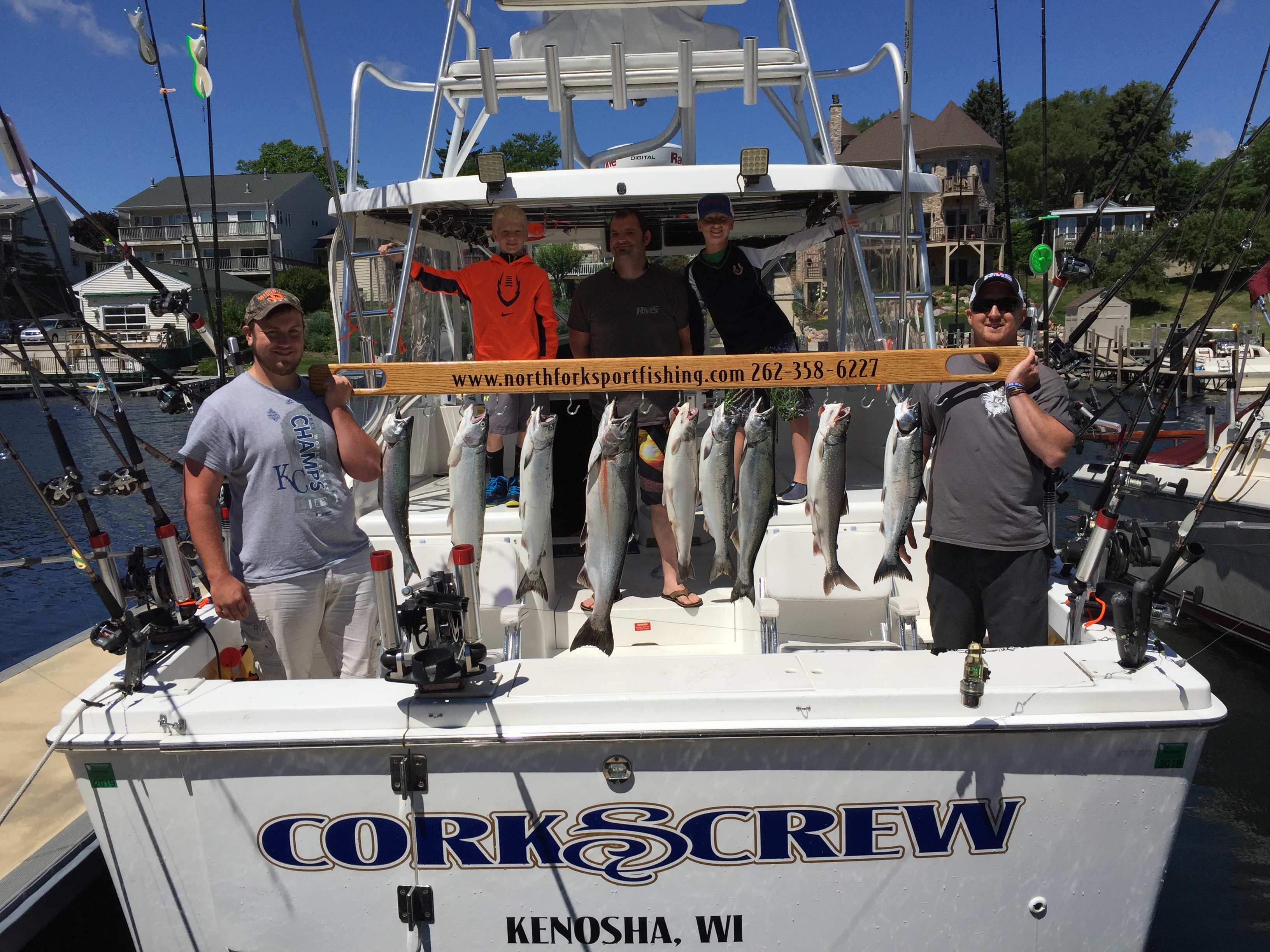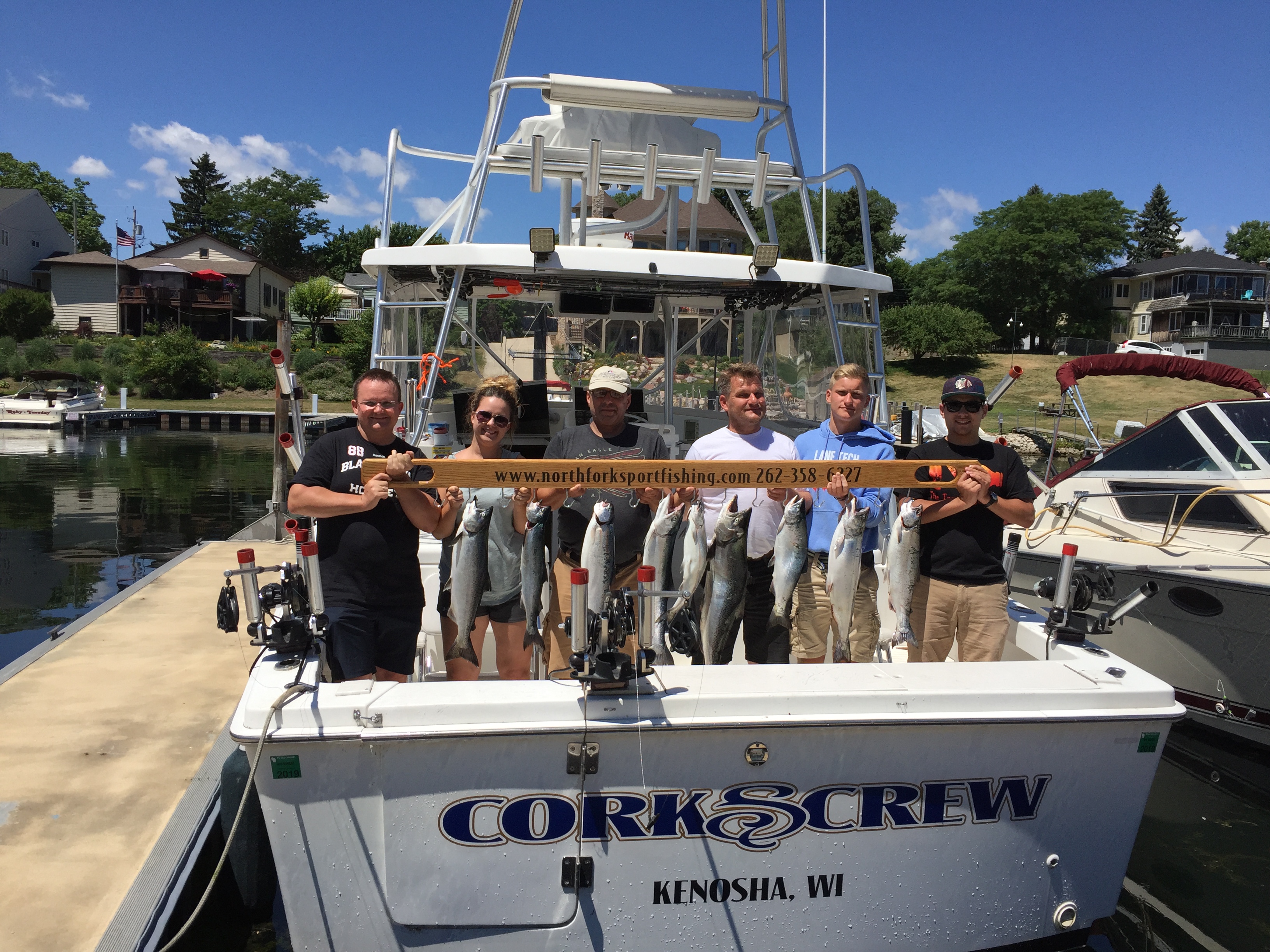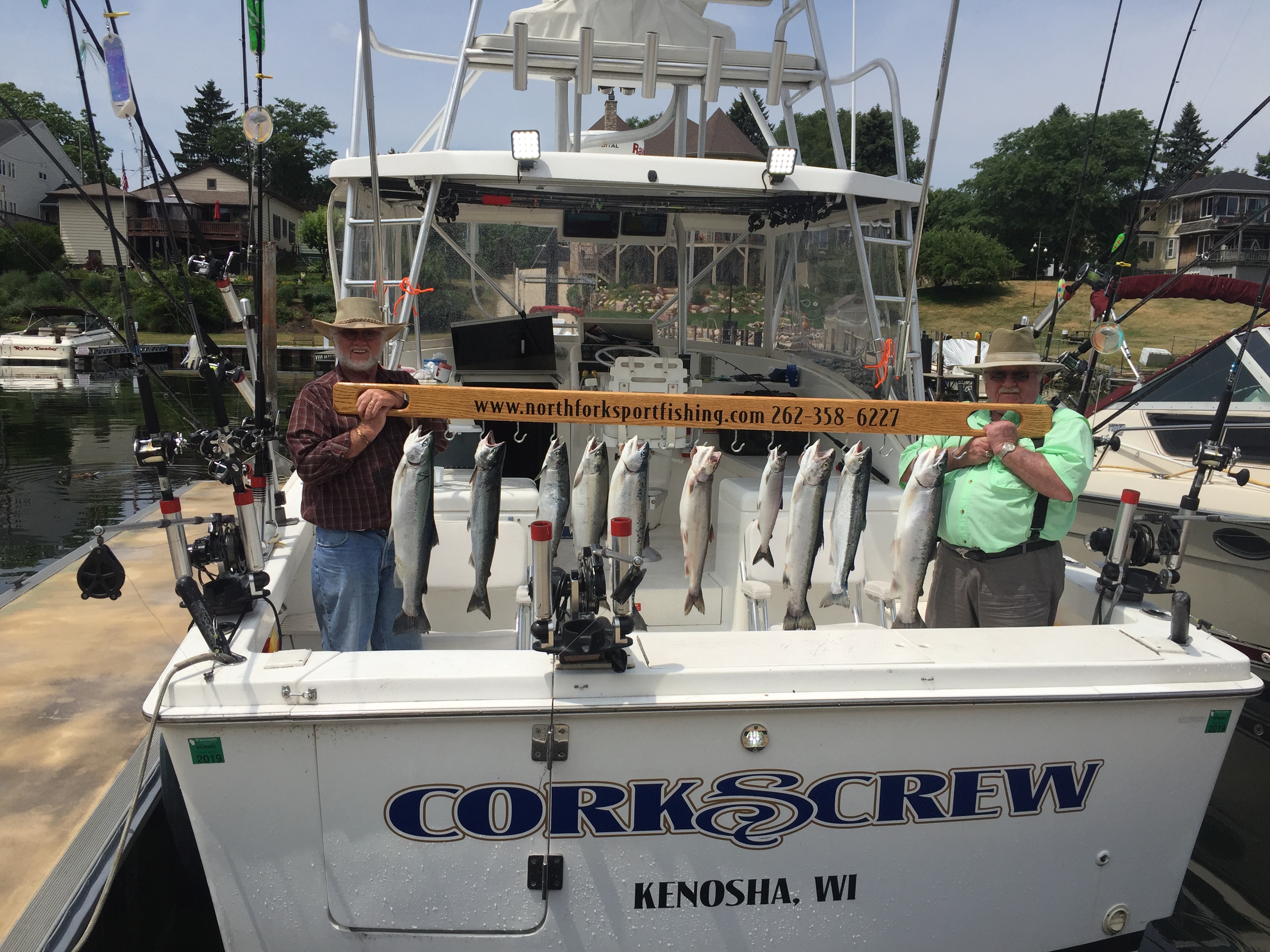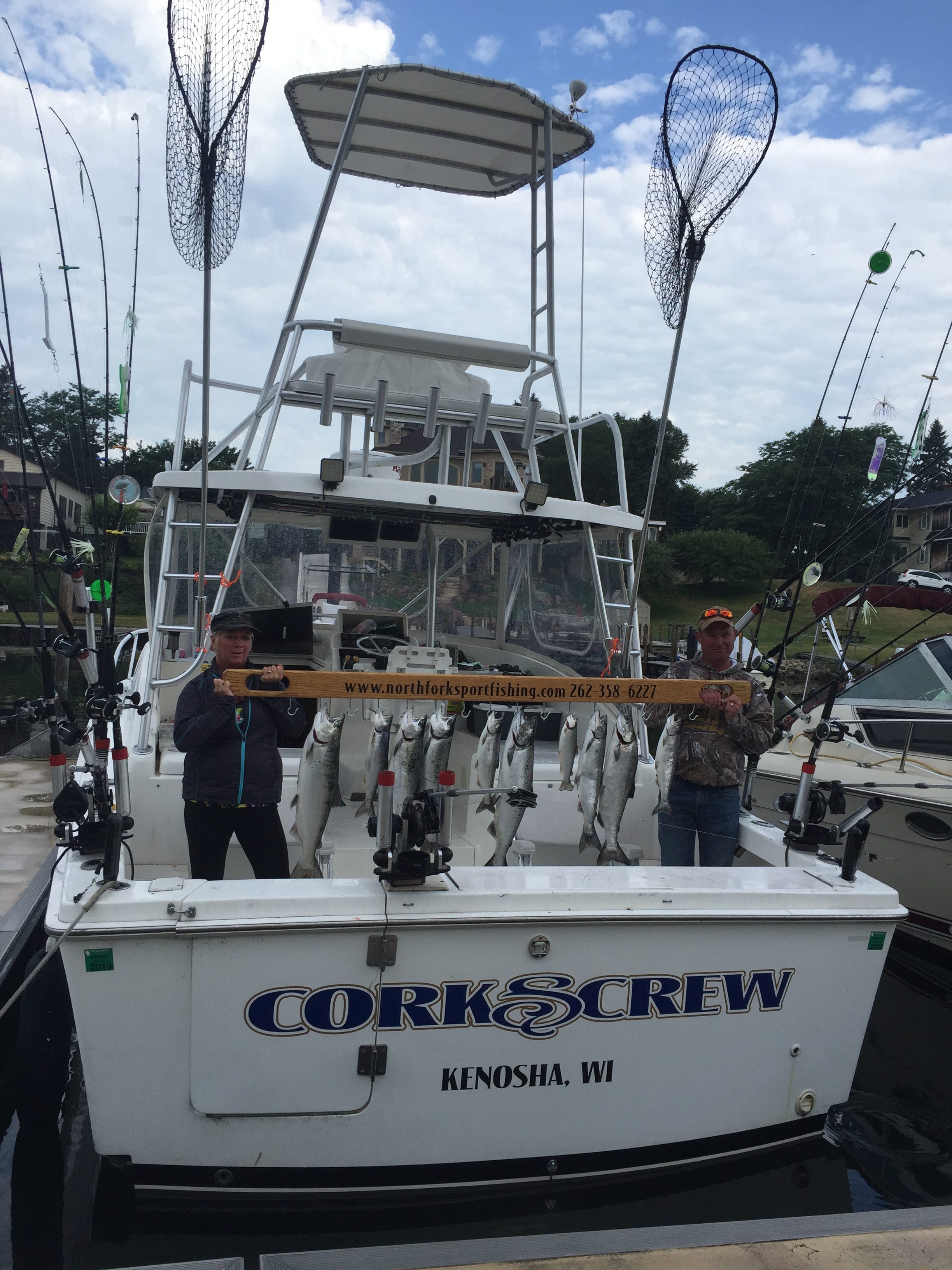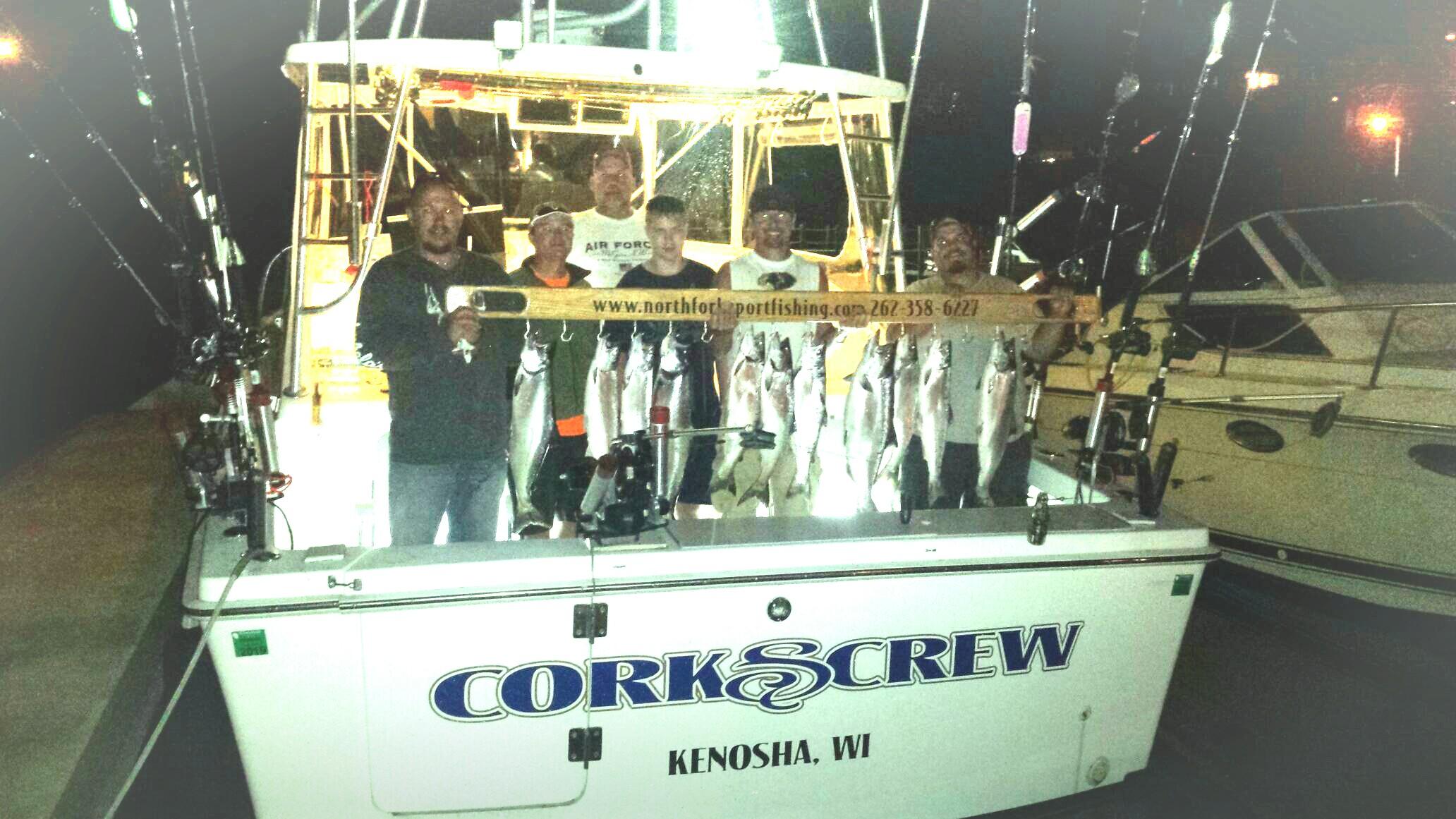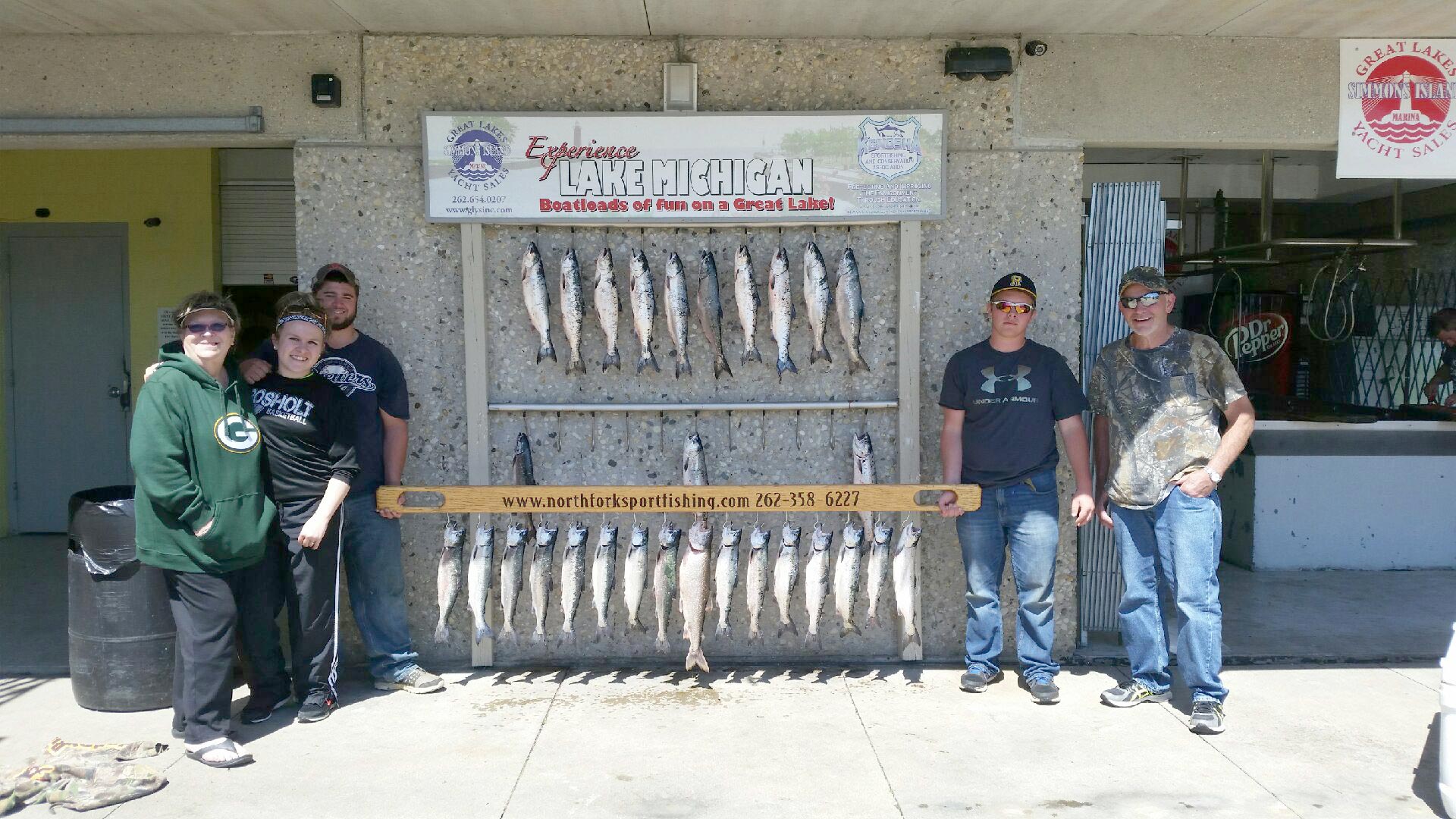 northfork-sport-fishing-salmon-lake-michigan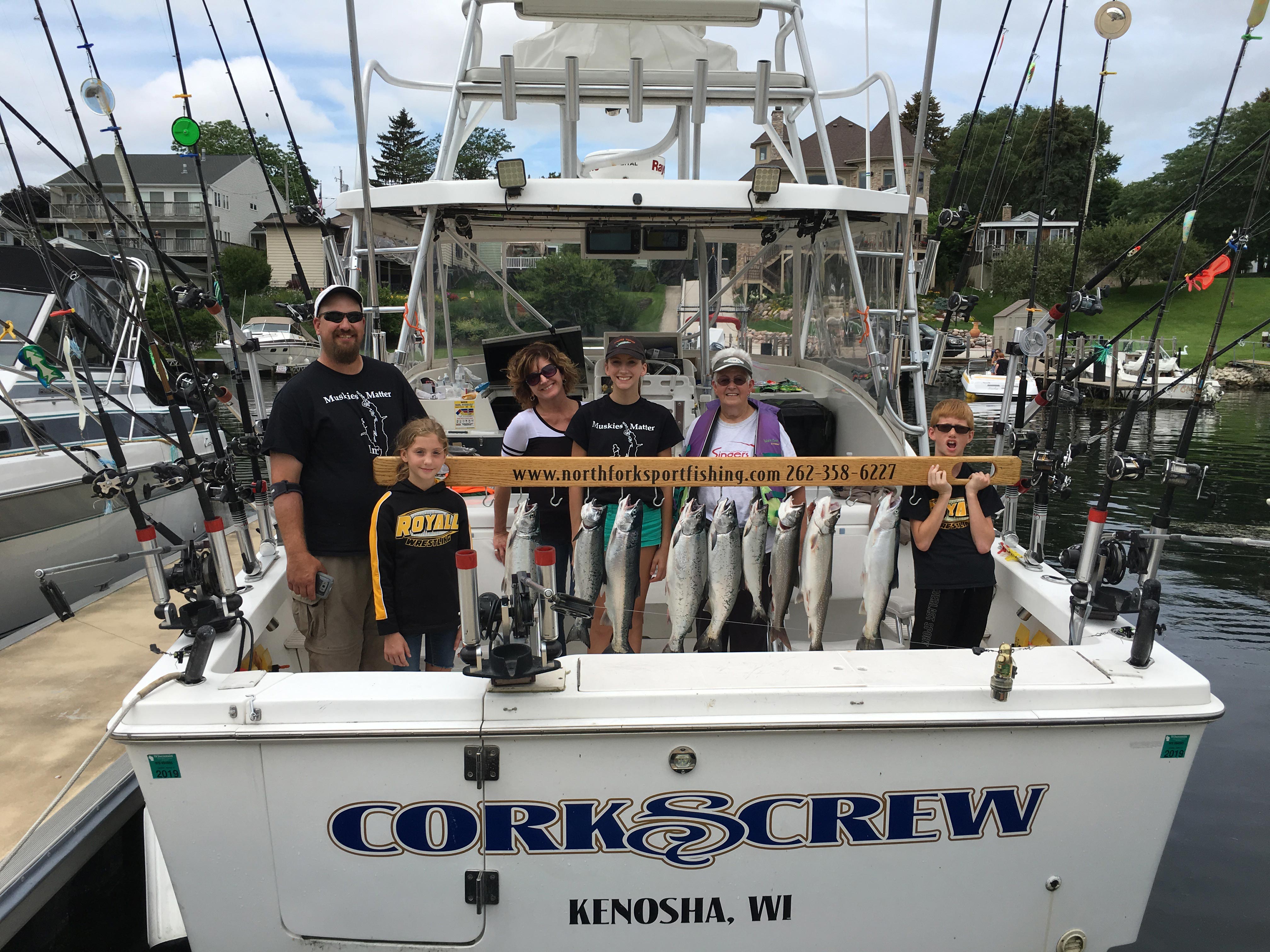 sportfishing-for-salmon-on-lake-michigan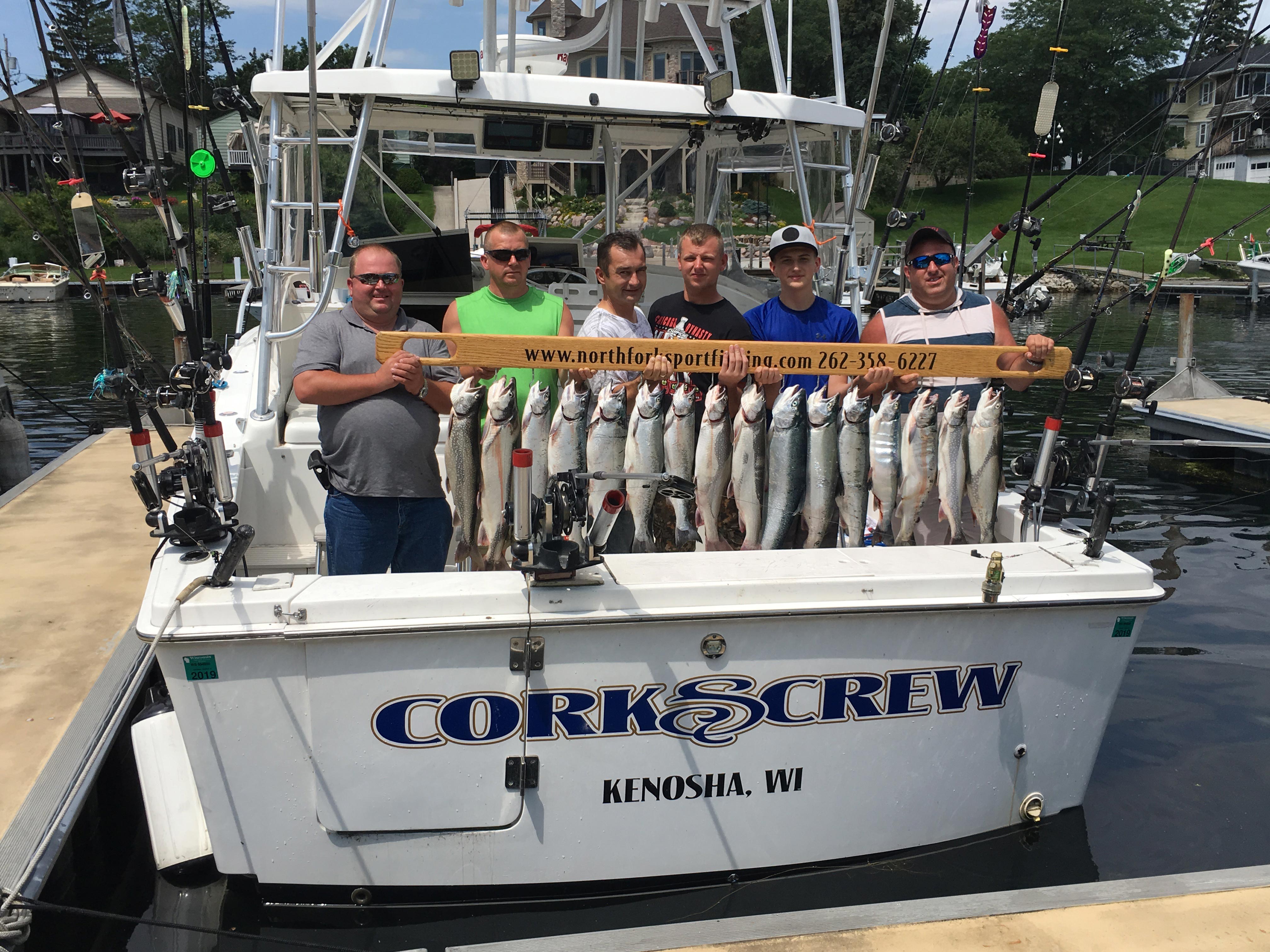 wisconsin-fishing-charters-in-august-for-salmon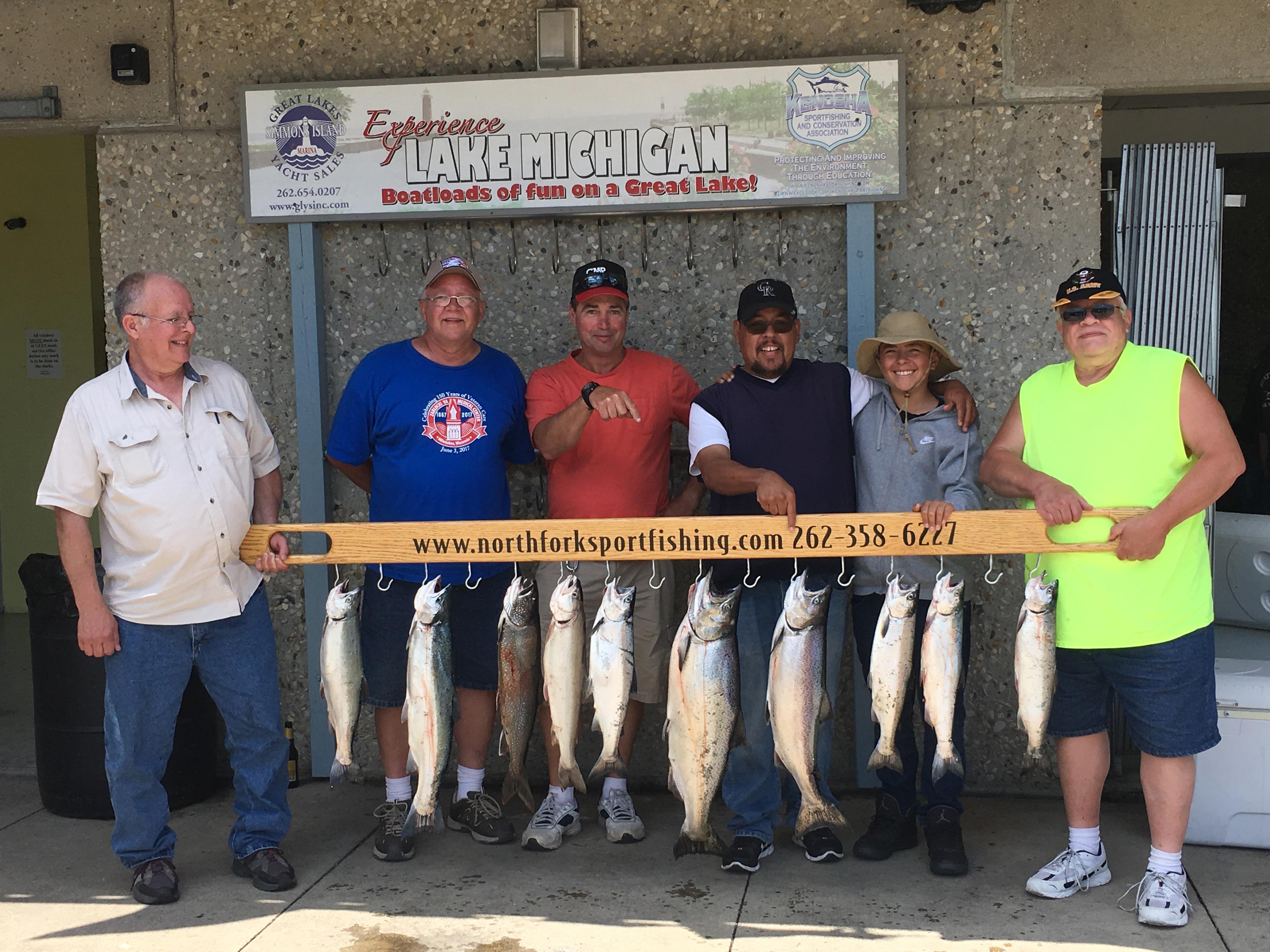 august-salmon-fishing-lake-michigan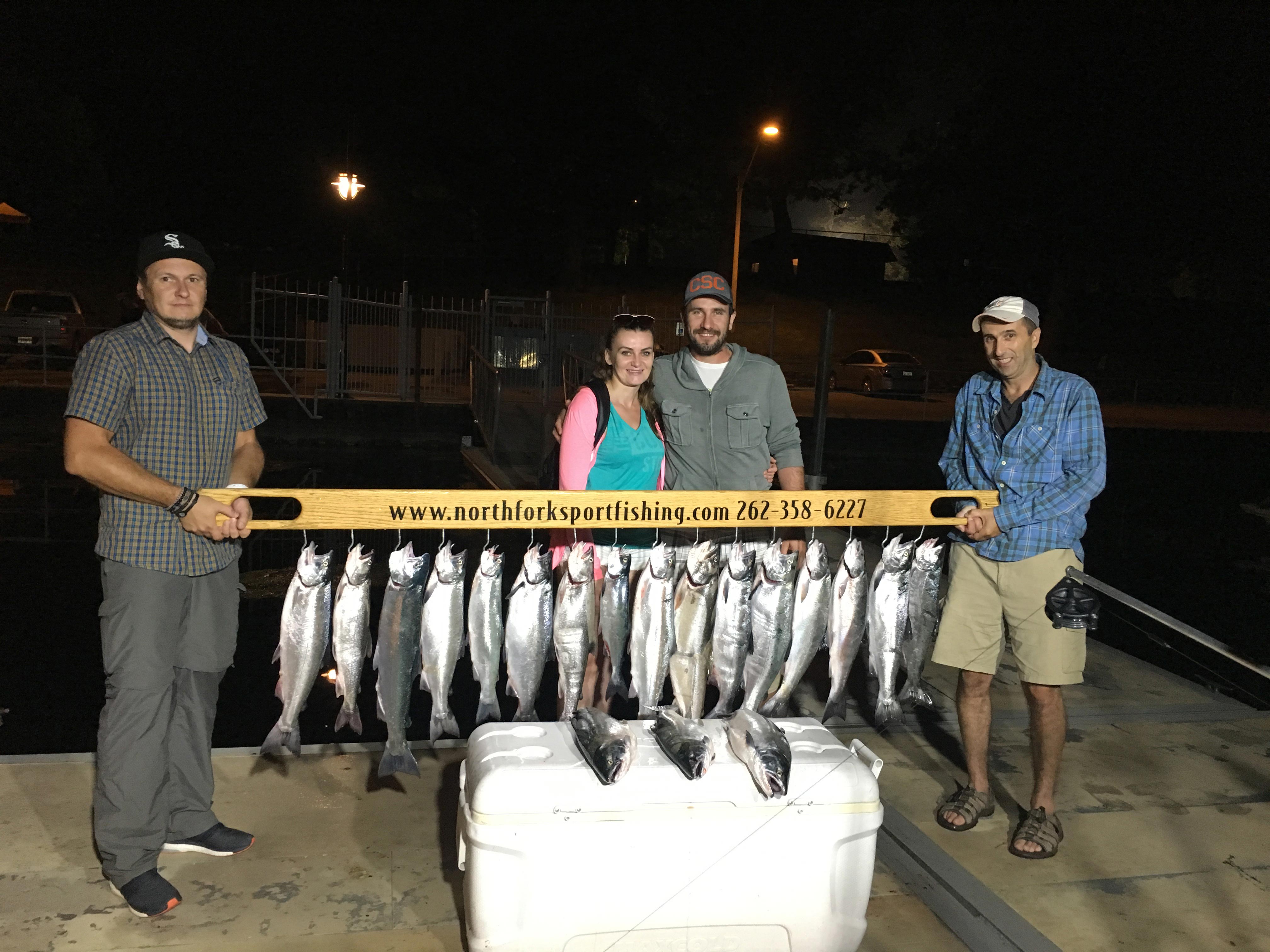 6-people-charter-fishing-lake-michigan-wi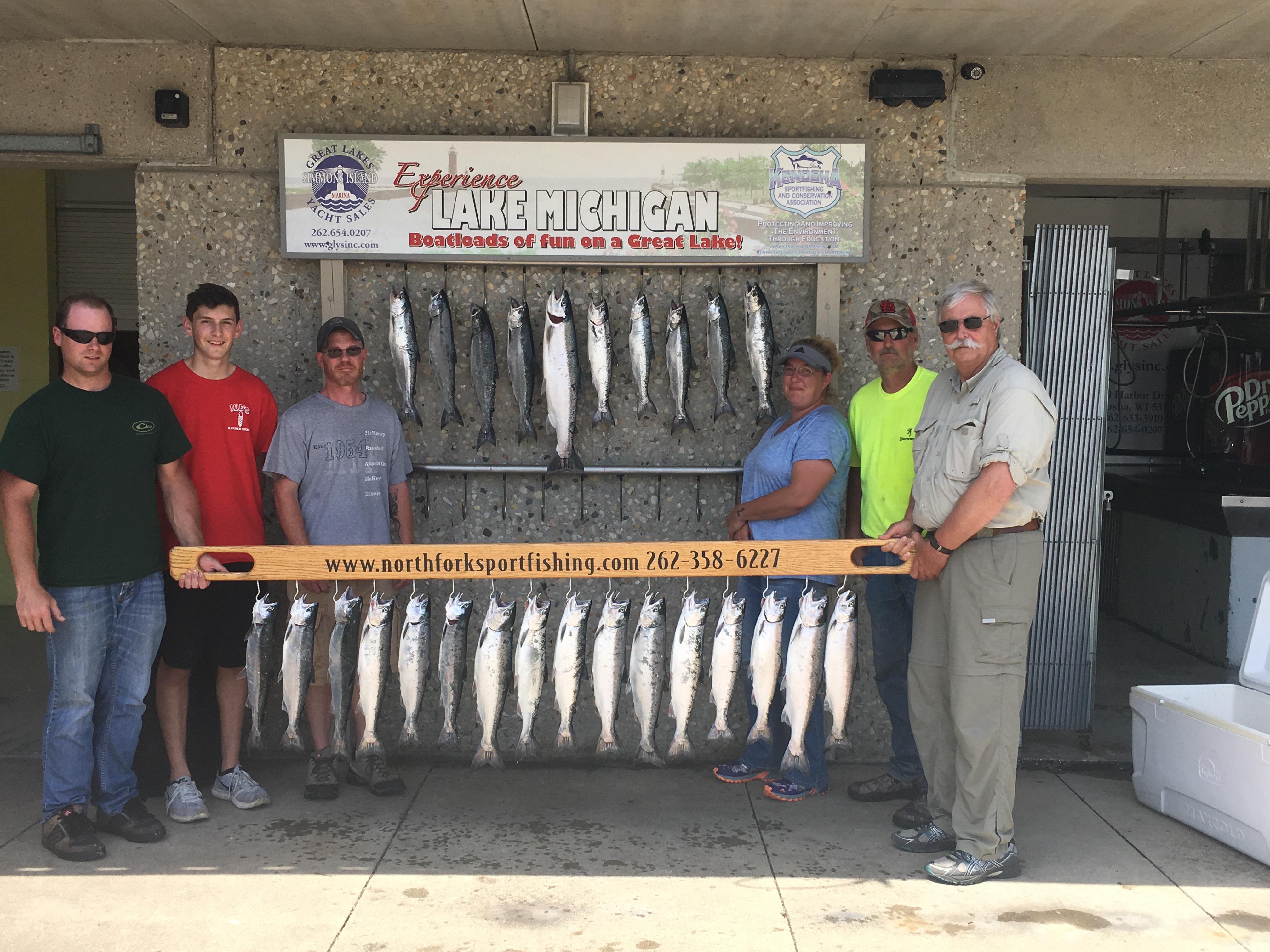 wisconsin-fishing-catch-of-the-day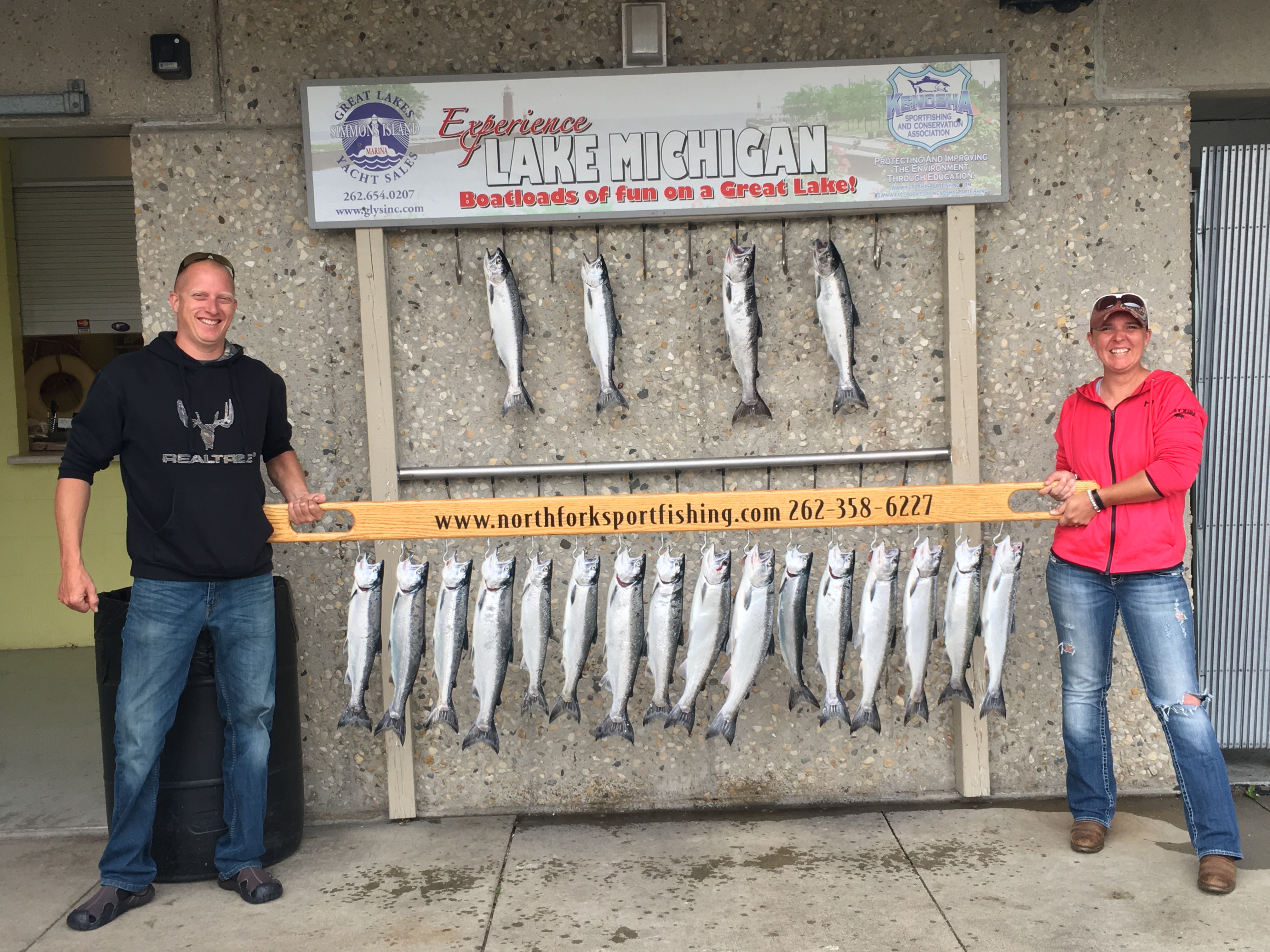 spring-salmon-and-trout-fishing-2017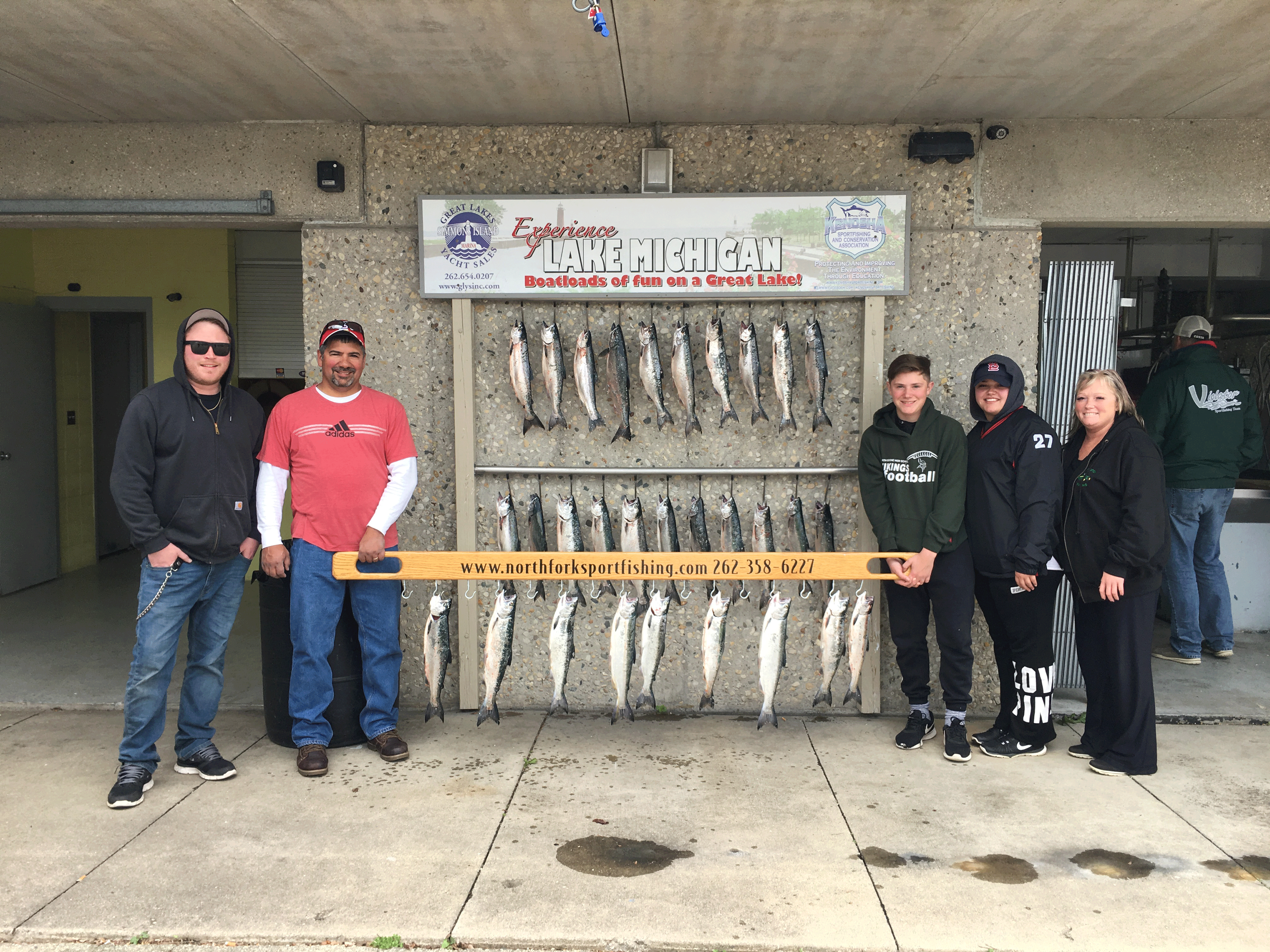 limited-out-spring-fishing-trip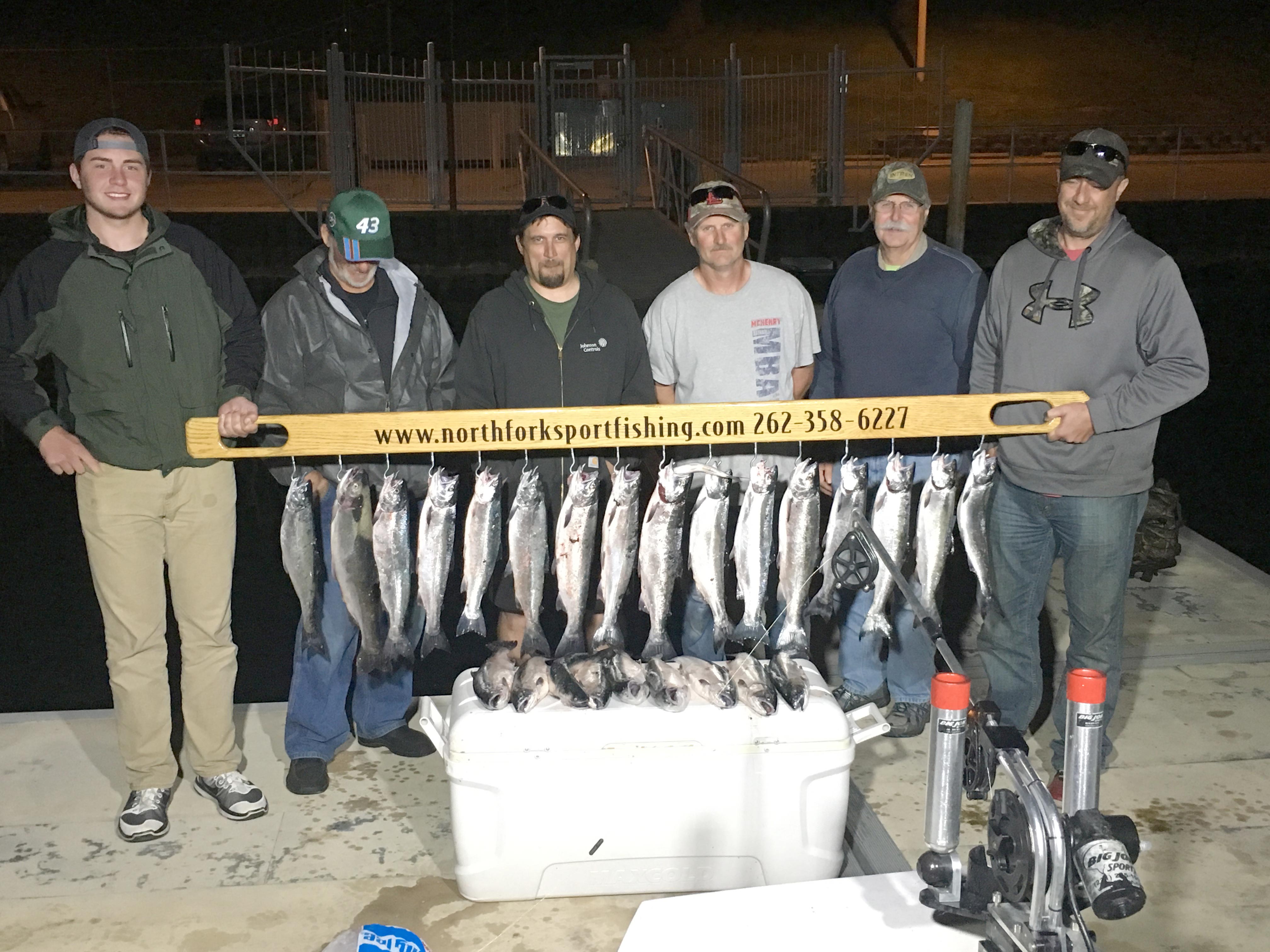 salmon-fishing-lake-michigan-kenosha-wi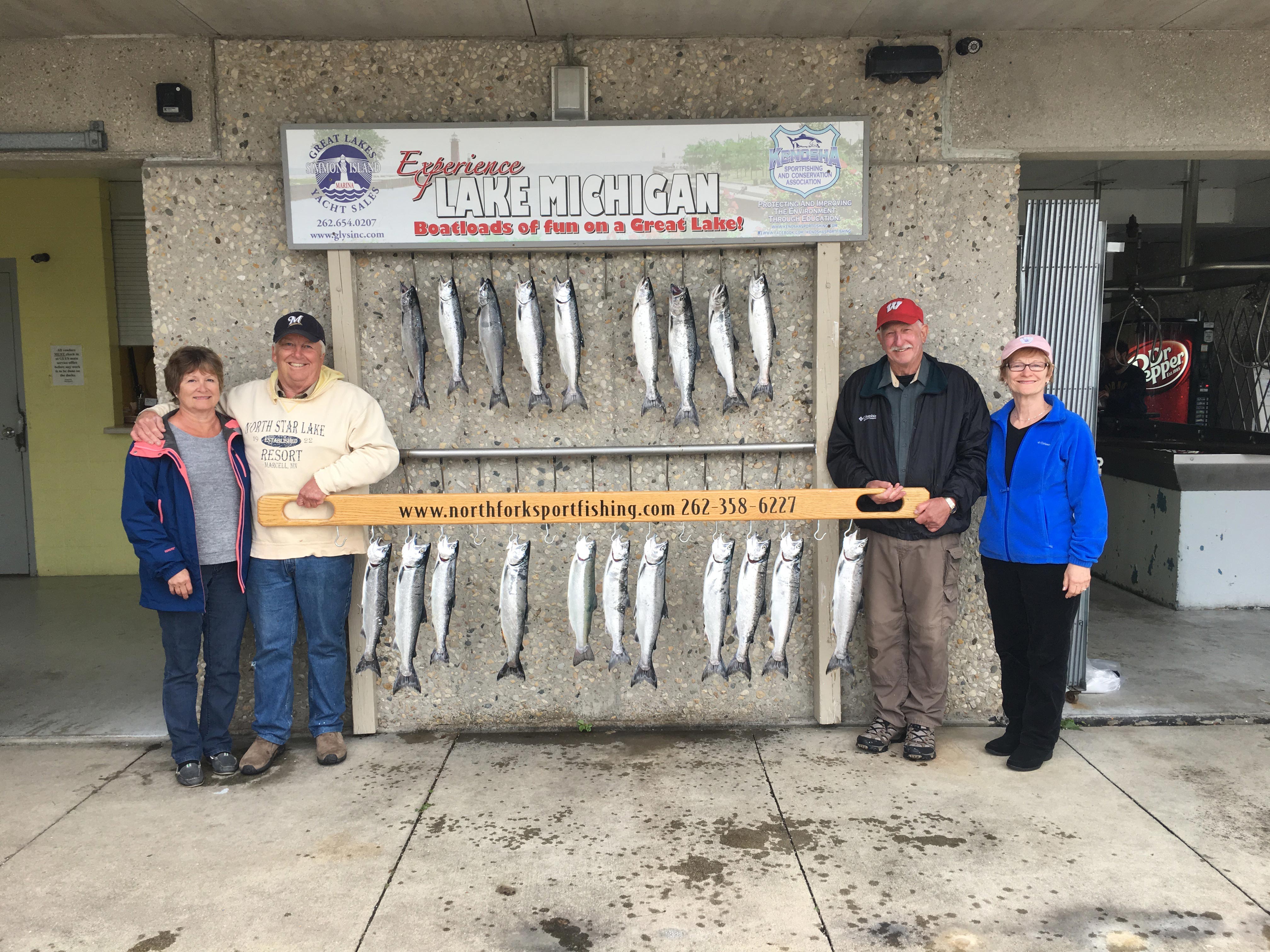 wisconsin-fishing-charters-at-kenosha-wi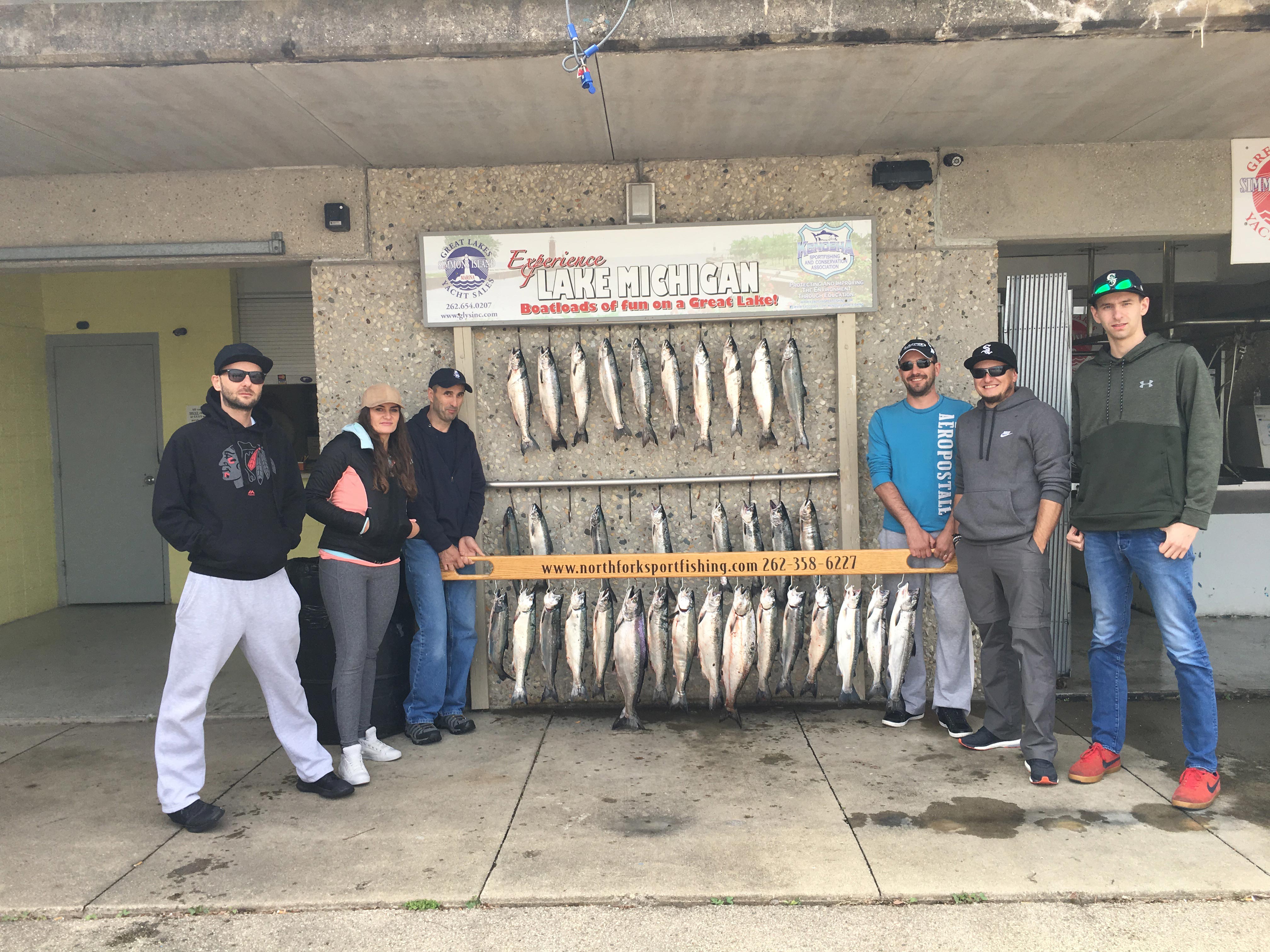 DSC_0155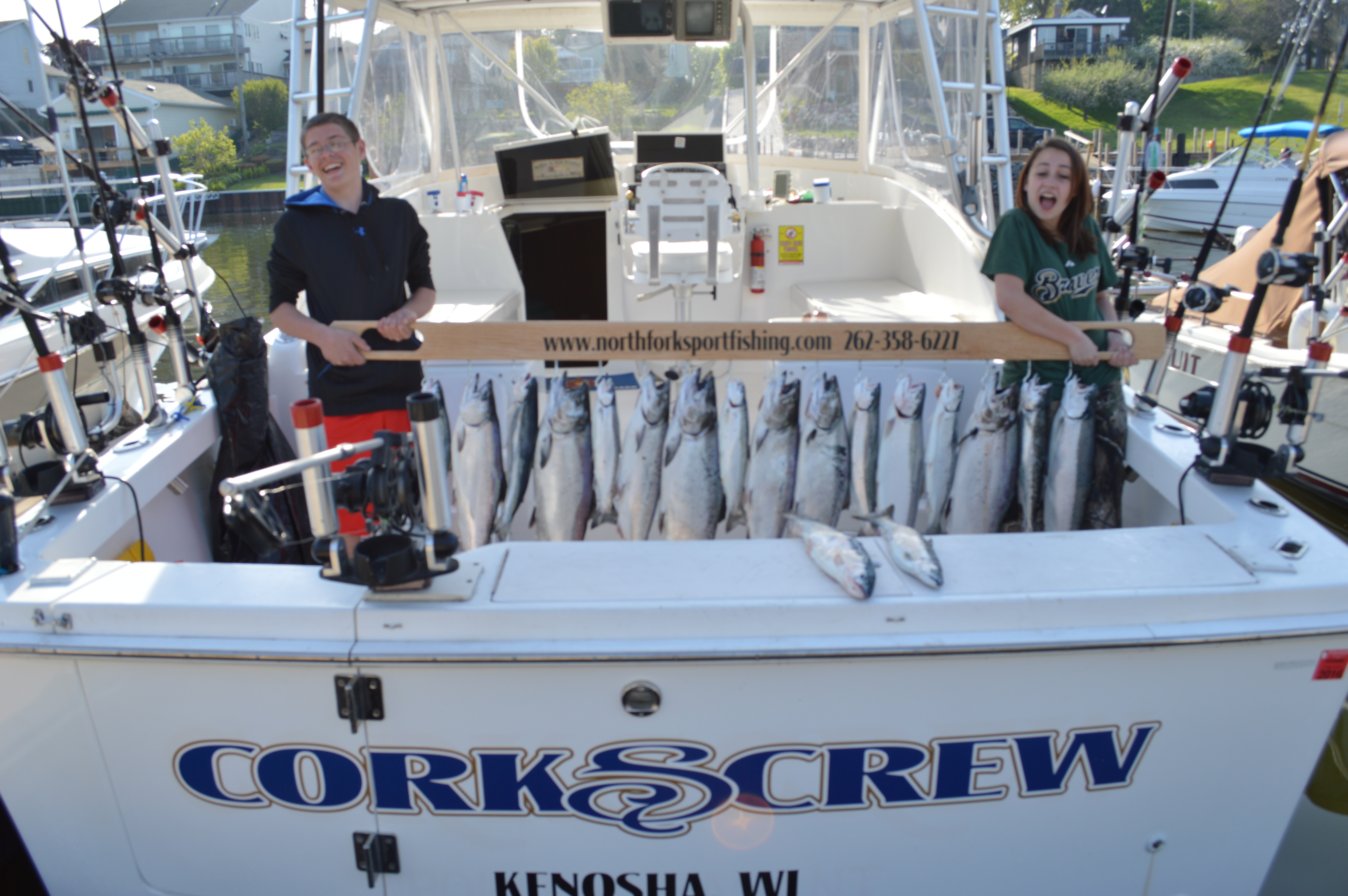 IMG_0236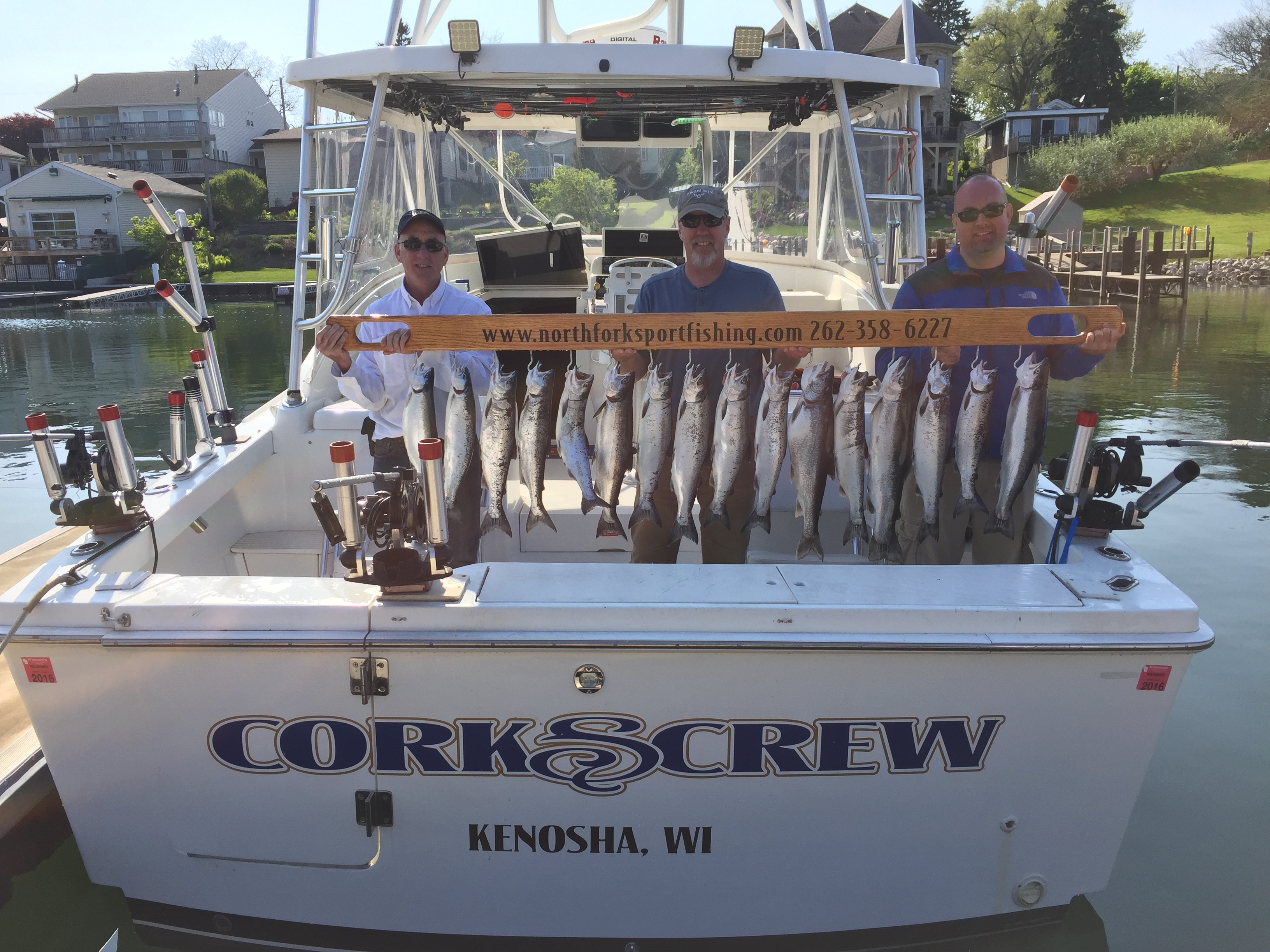 IMG_0412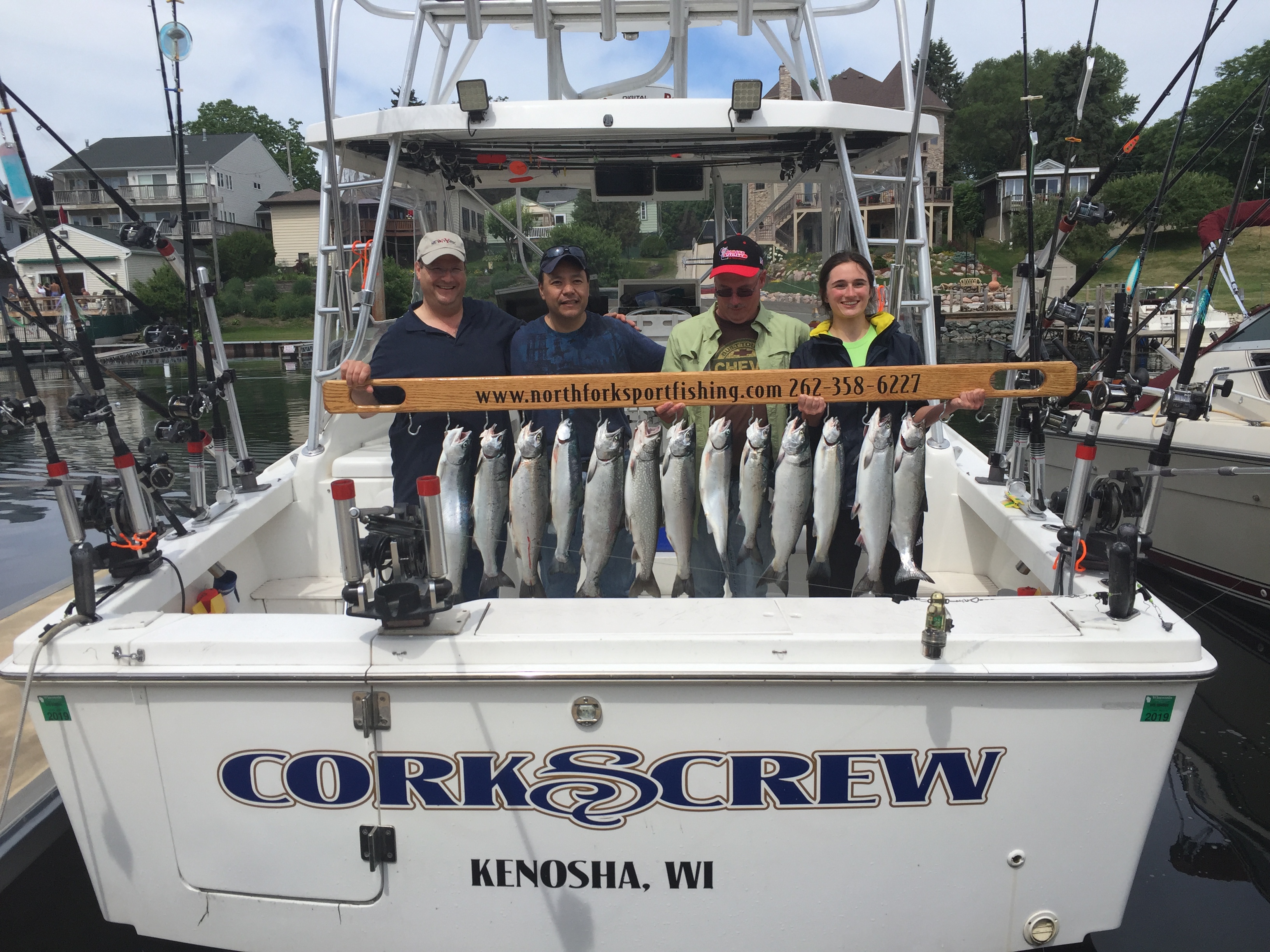 spring-salmon-fishing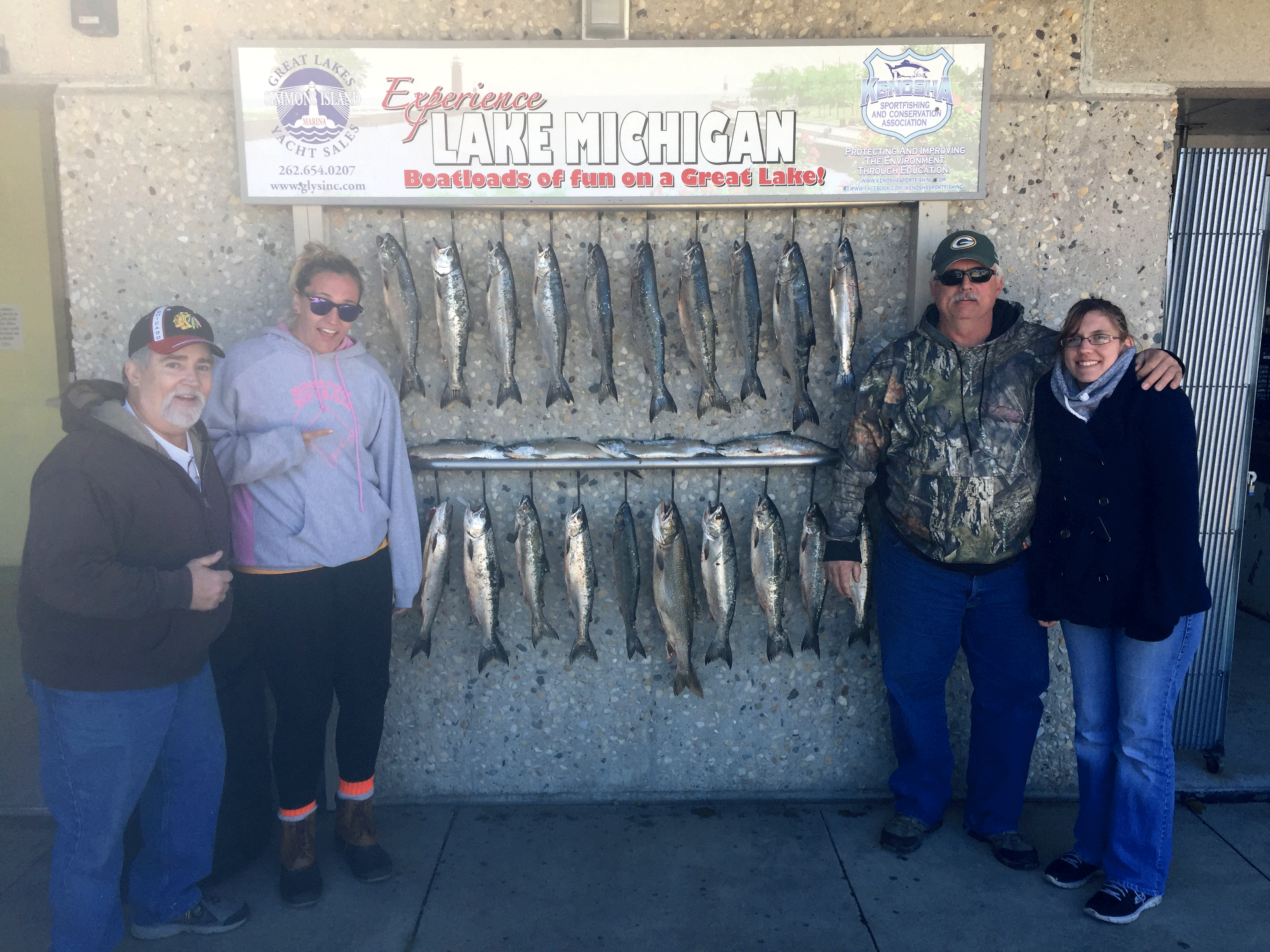 IMG_0312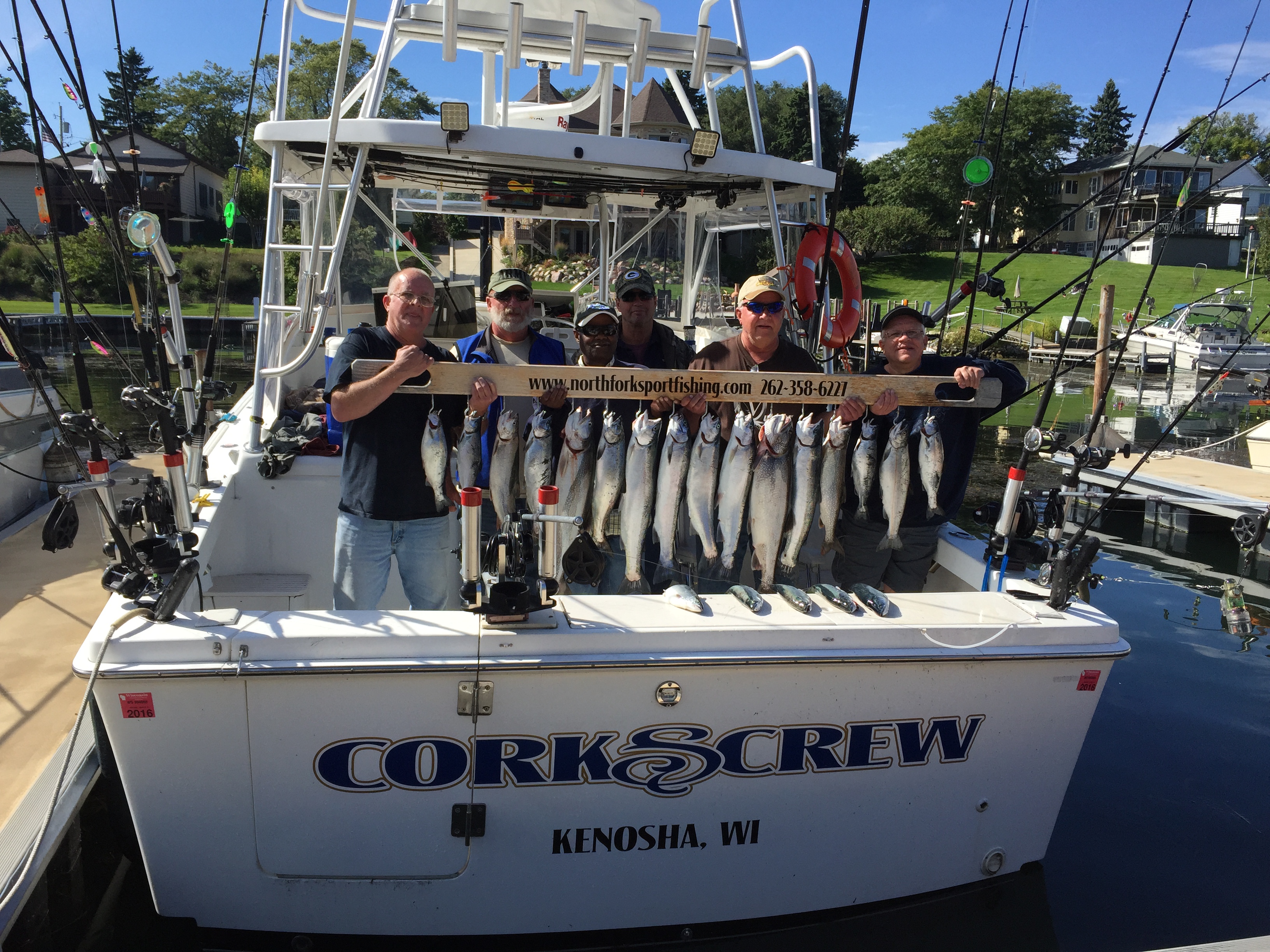 IMG_0367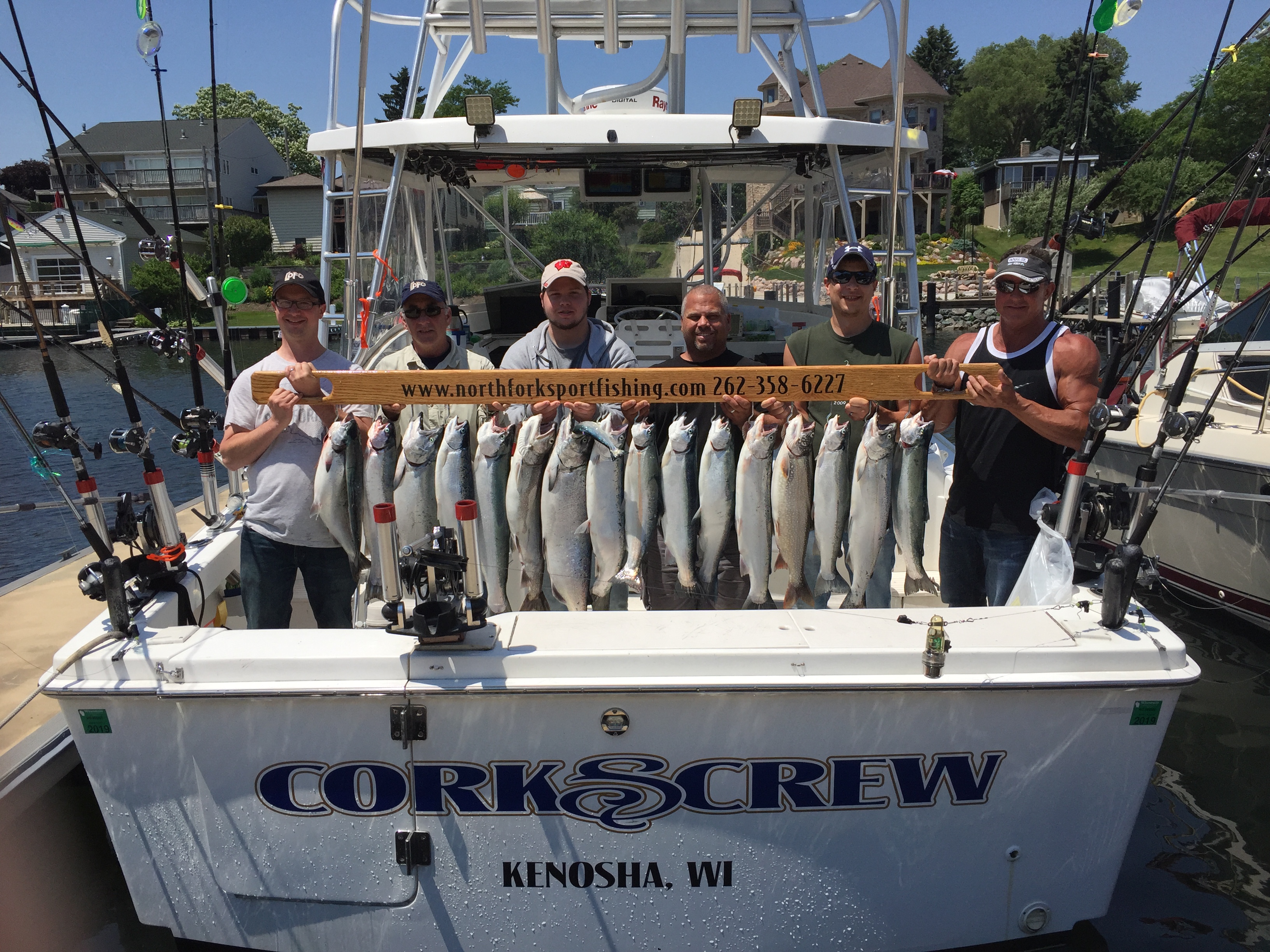 IMG_0336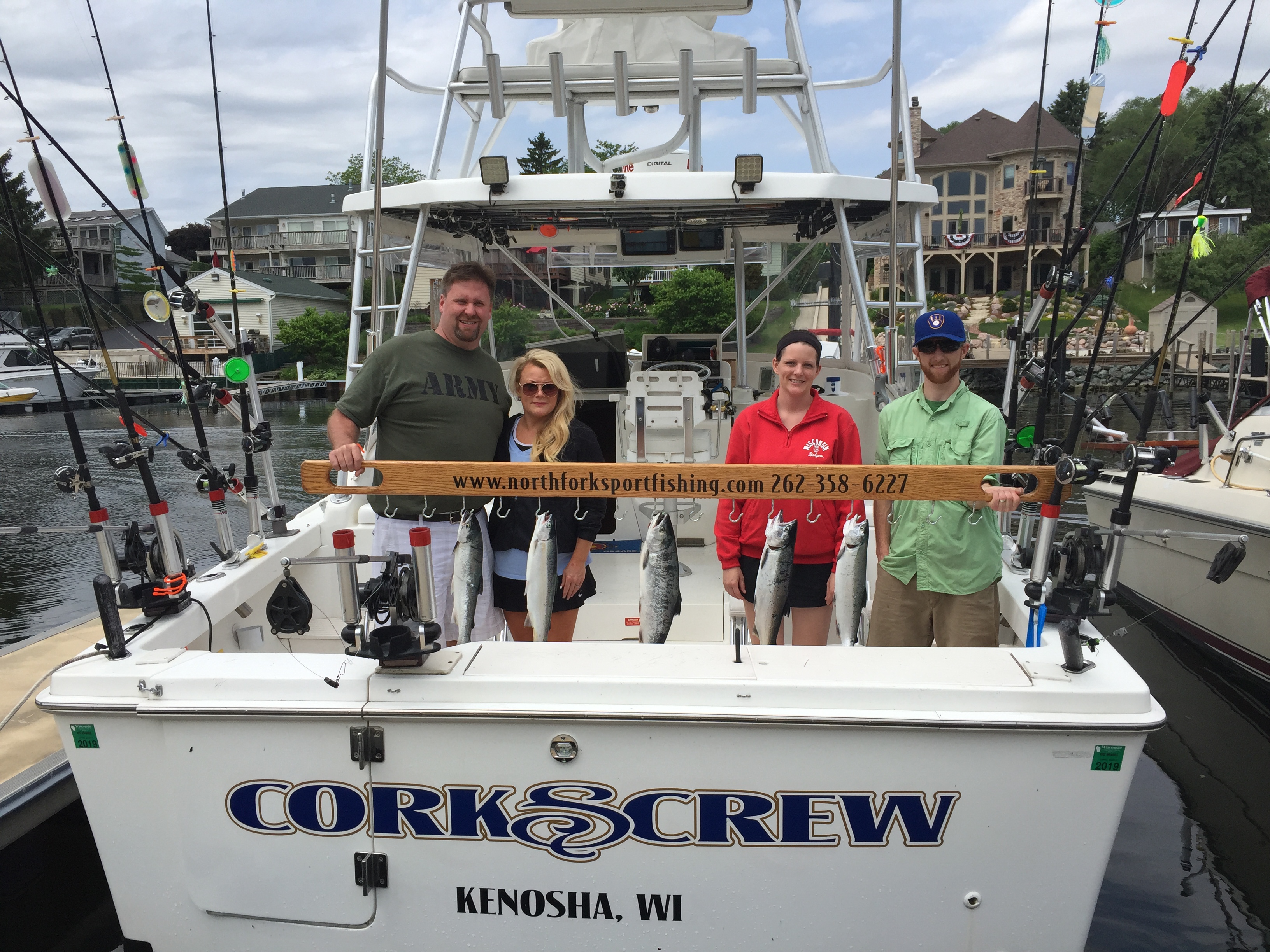 IMG_0386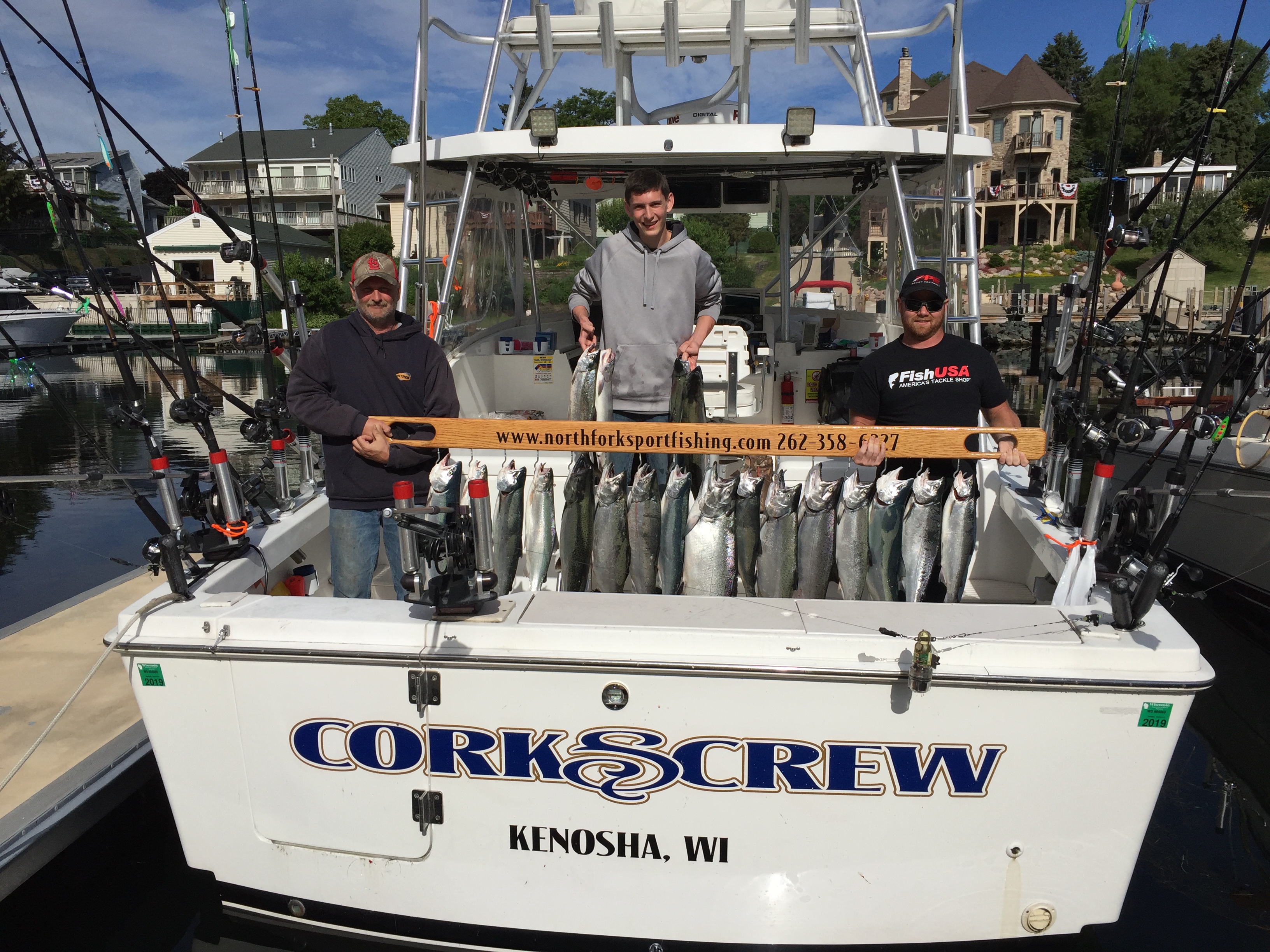 IMG_0402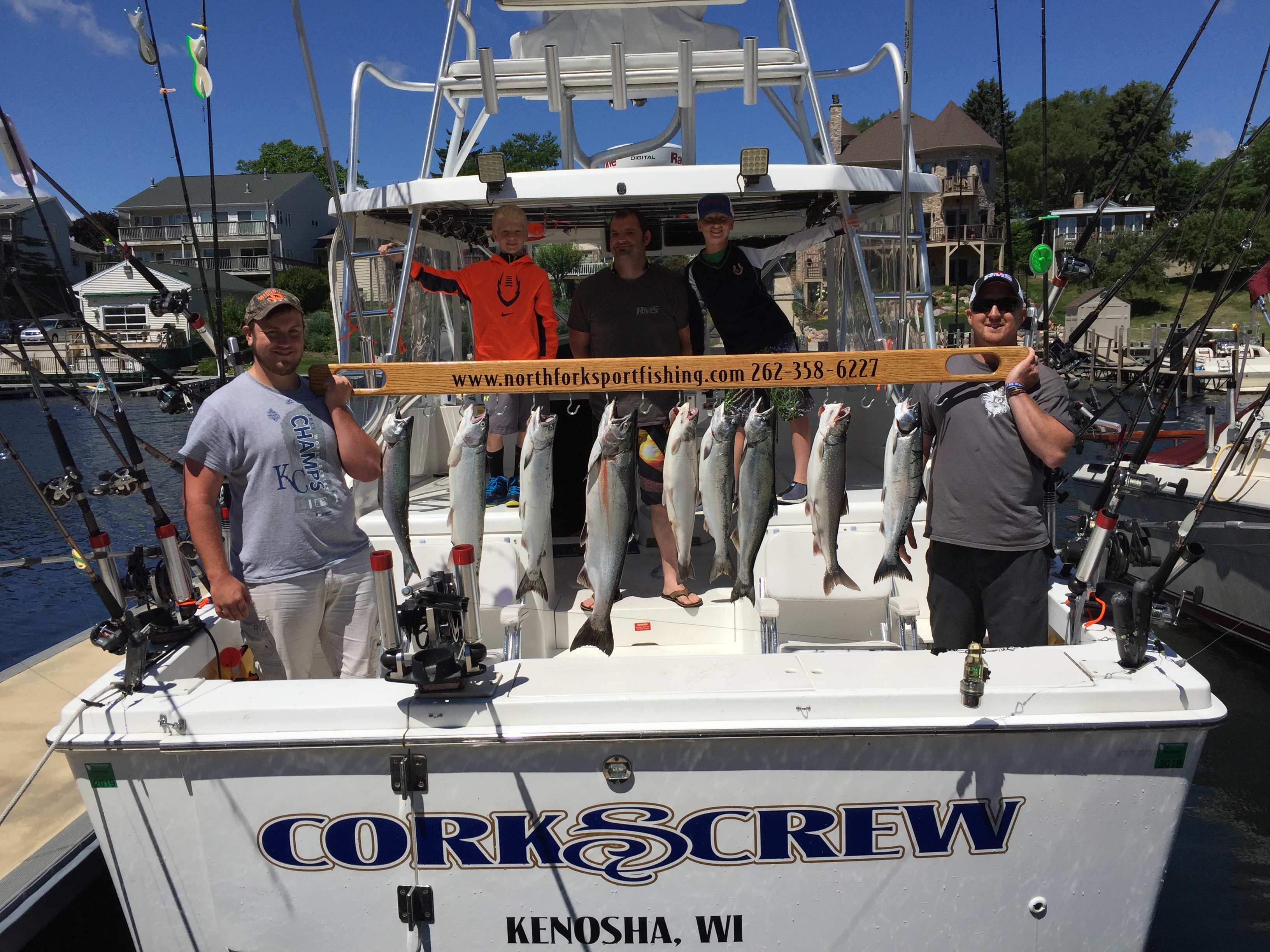 IMG_0447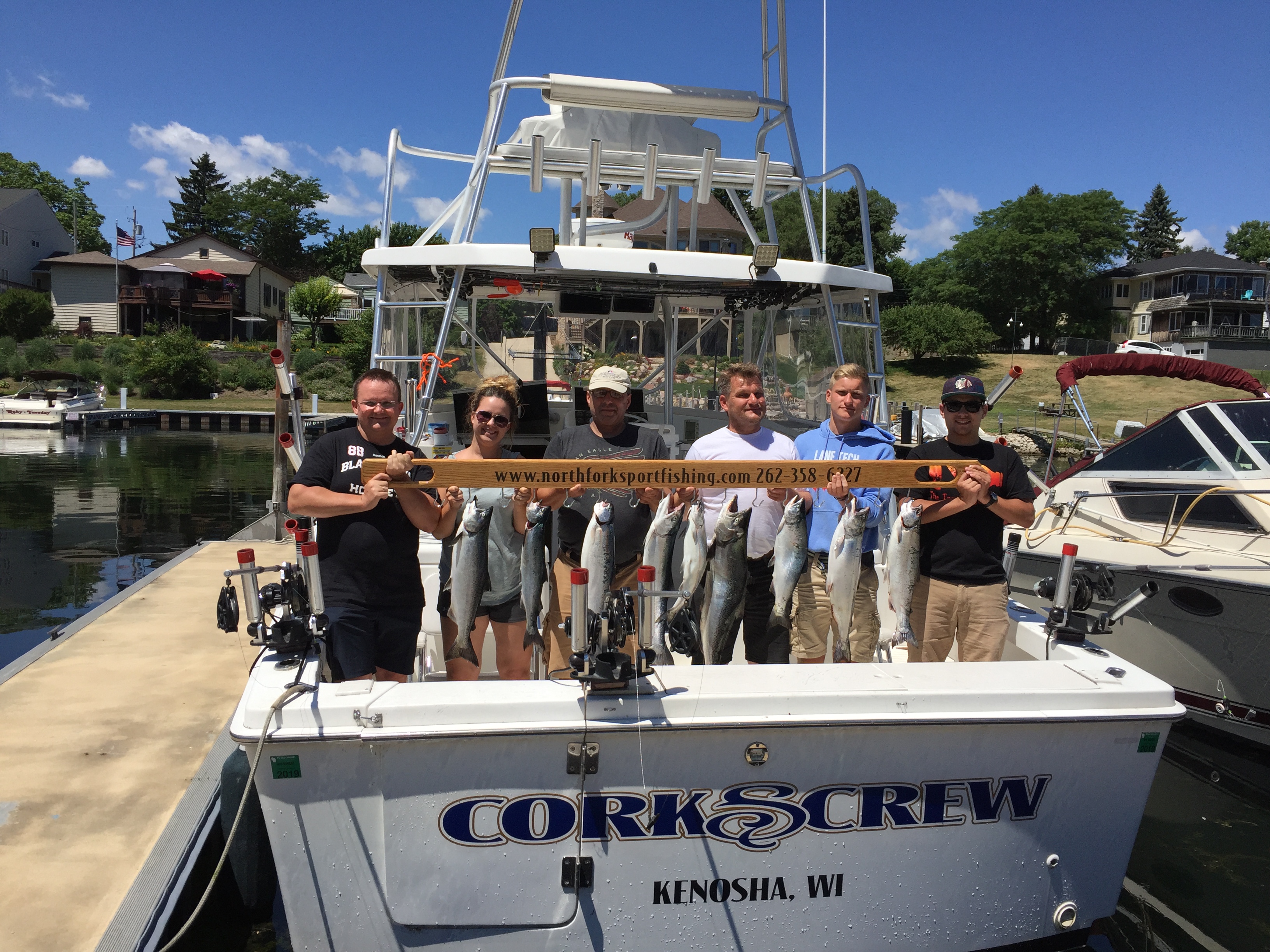 IMG_0478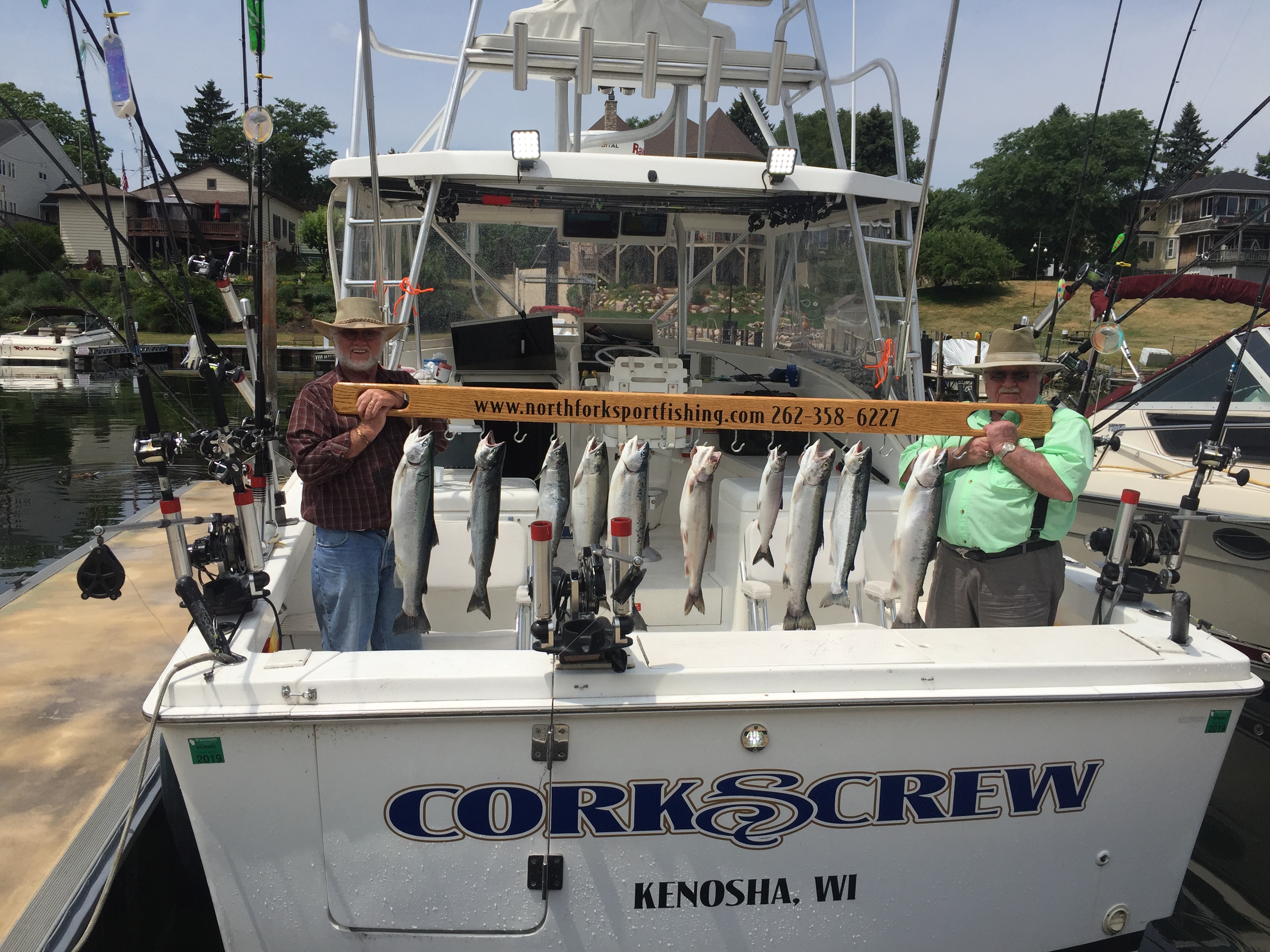 IMG_0505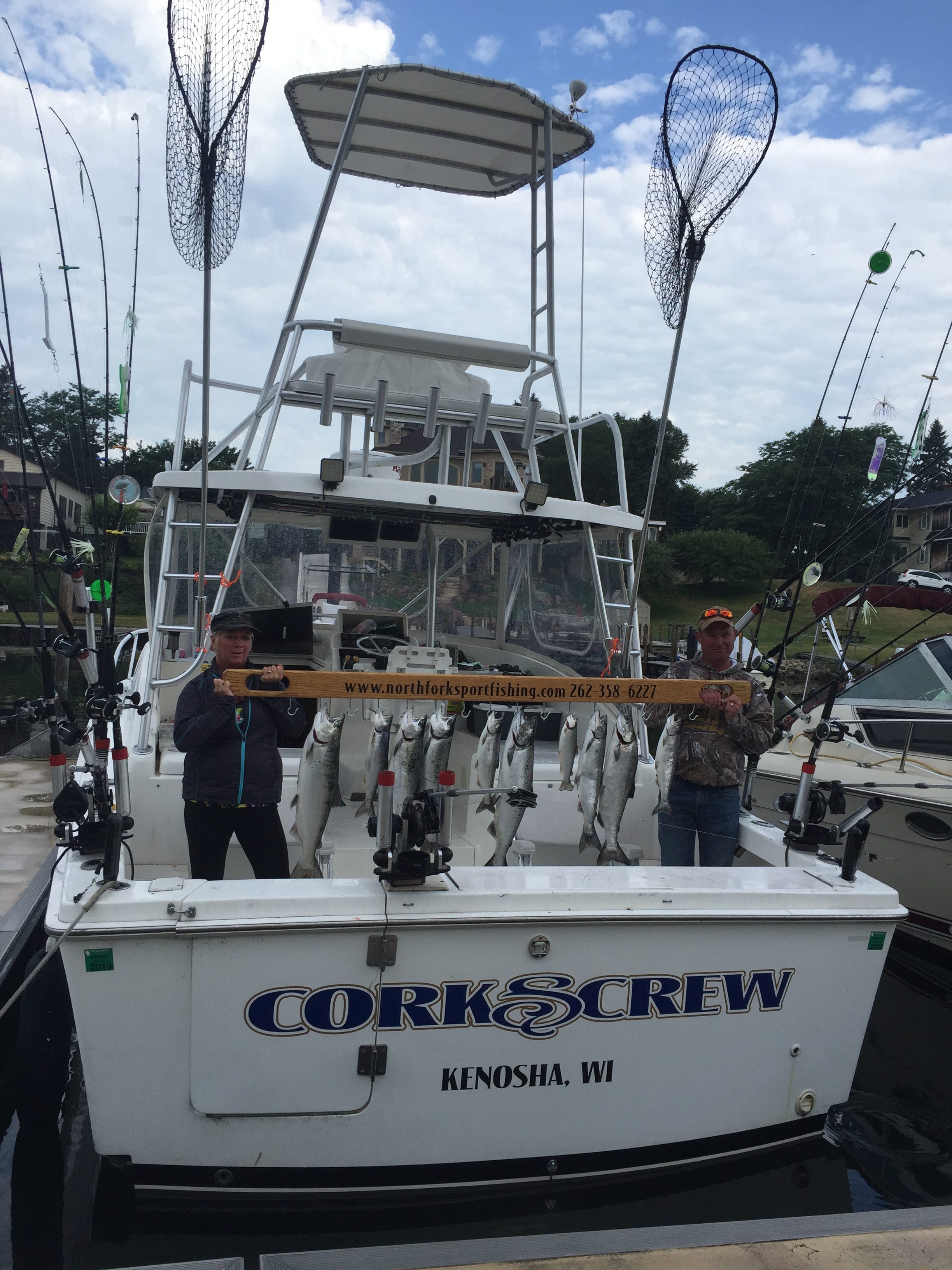 IMG_0415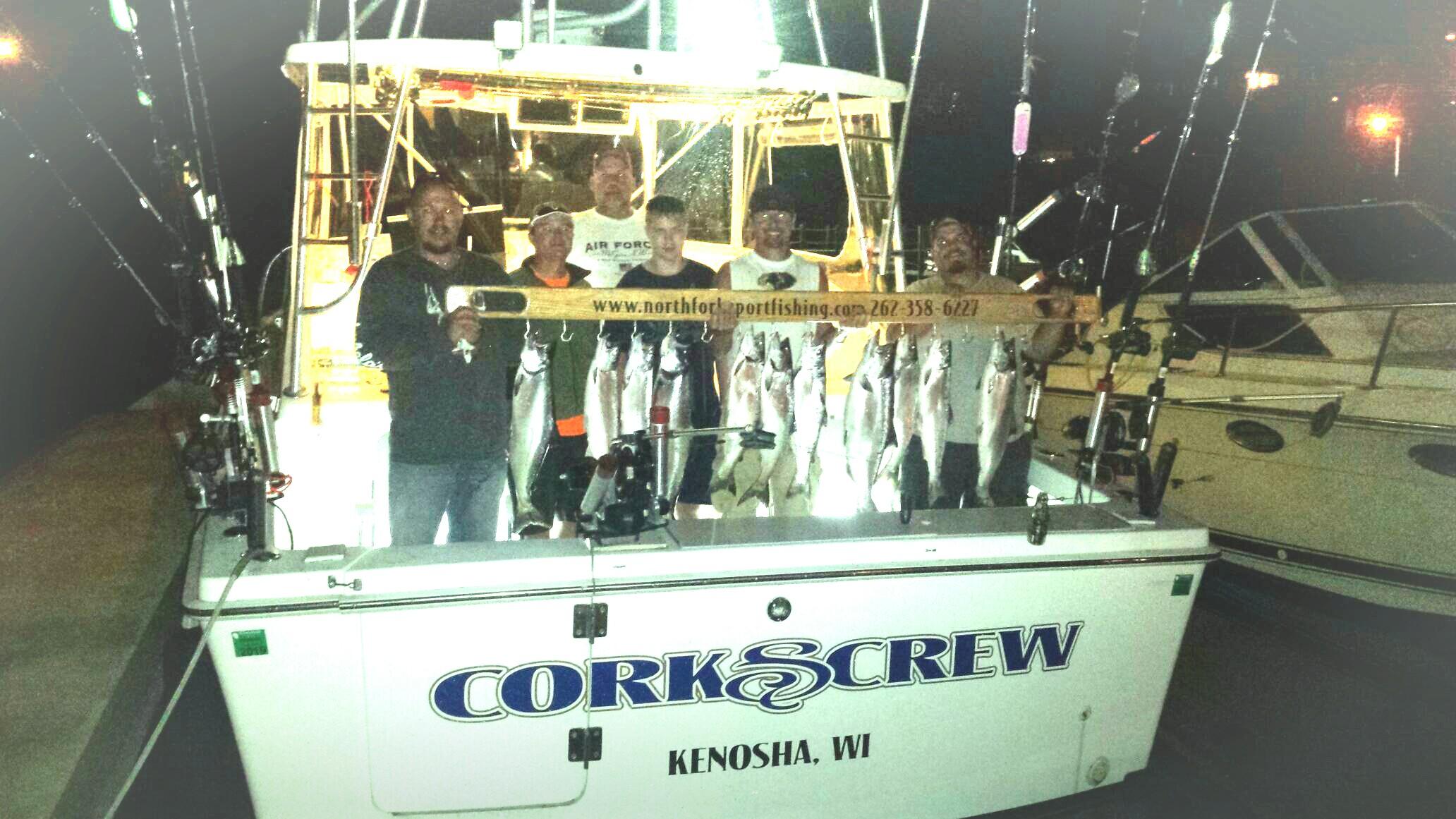 lake-michigan-fishing-charters-kenosha-wi